2019 Liebherr LR 1300 SX
Crawler Crane For Sale
2019 Liebherr LR 1300 SX
Crawler Crane for Sale
| | |
| --- | --- |
| Condition | Used |
| Max Cap | 330 US Tons |
| Boom | 203 ft |
| Fixed Jib | N/A |
| Luffing Jib | Available |
| | As of 11/30/2022 |
| EQT # | CCC330531 |
| Location | Tour This Facility Houston, TX |
Additional boom and jib configurations may be available.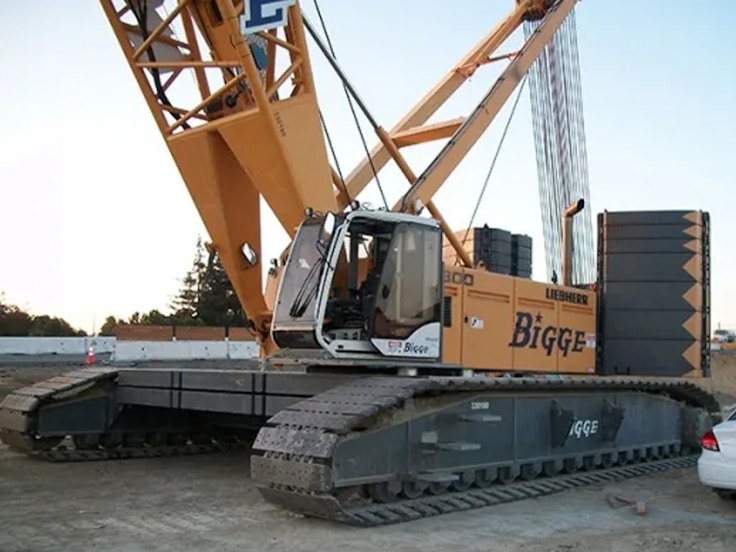 | | |
| --- | --- |
| Condition | Used |
| Max Cap | 330 US Tons |
| Boom | 203 ft |
| Fixed Jib | N/A |
| Luffing Jib | Available |
| | As of 11/30/2022 |
| EQT # | CCC330531 |
| Location | Tour This Facility Houston, TX |
The Liebherr LR 1300 SX is a hydraulic lift crane. The innovative self-assembly and self-loading system enables unloading and assembly without an auxiliary crane. For crawler cranes in this size category, more cost-effective transportation and quick commissioning play an instrumental role in efficient operation.
The LR 1300 SX has a max. lifting capacity of 300 metric tons (331 U.S. tons). The main boom can reach up to 92.04 m (302 ft). This crane is versatile allowing various combinations to reach different heights. The max. lifting height with boom and jib extensions is up to 169.16 m (555 ft).
This crawler crane features a high-power Liebherr D 856 A7 SCR engine with a 238-gallon fuel tank, pushing 270 HP/2,000 rpm. This crane comes with a main winch, luffing jib winch and boom winch. The winches are compact in design and easy to assemble. The hydraulic system uses an axial displacement pump that supplies the open-loop hydraulic system for boom luffing, jib luffing and travel. The main hoist winches and swing are operated in a closed-loop system. All functions can be operated simultaneously.
The crawler's propulsion uses an axial piston motor, hydraulically released spring-loaded multi-disc brake, and hydraulic chain tensioning. The swing consists of roller bearings with external teeth. There are 2 swing modes, speed control or free swing.
The cab has an ergonomic design and is insulated against noise and vibration giving the operator comfort for those long working hours. The control system developed by Liebherr includes all operating and control functions of the crane and permits very delicate and secure lifting. The load capacities are automatically calculated during operation. The crane is equipped with proportional control for all main movements, which can be carried out simultaneously. The crane is operated with 2 multi-directional joysticks, the right for winch 1 and boom, the left controls winch 2 and swing control.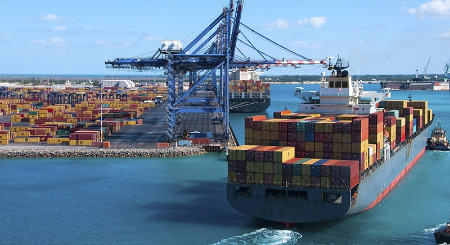 Bigge works with experienced logistic partners to handle shipping of our equipment to our customers and partners.
They have the knowledge and expertise to handle project cargo and deliver your equipment anywhere in the world. Our partners can accommodate any special considerations for large size and heavy machinery, inland and ocean freight and project management. This includes legal forms, customs paperwork and other issues that may arise until your equipment reaches the port of destination.
When you purchase equipment with Bigge, you have peace of mind that it will be handled by logistics professionals, and will arrive safe to your destination.
Can't find what you're looking for?
Get in touch with a Bigge representative now - we're just a phone call away!
Contact us