2003 Potain HDT 80
Self-Erecting For Sale
2003 Potain HDT 80
Self-Erecting for Sale
| | |
| --- | --- |
| Condition | Used |
| Max Cap | 6 US Tons |
| EQT # | TCSE80102 |
| Location | Tour This Facility San Leandro, CA |
Price includes upper only
| | |
| --- | --- |
| Condition | Used |
| Max Cap | 6 US Tons |
| EQT # | TCSE80102 |
| Location | Tour This Facility San Leandro, CA |
The Potain HDT 80 self-erecting hydraulic tower crane has a max lift capacity of 6 metric tons (6.6 U.S. tons), a maximum hook height with horizontal jib reaches out to 34.2 m (112 ft), a maximum hook height of 53.7 m (176 ft) with 45 m (148 ft) length with a raised jib. The operating hook radius of the crane works within a 45 m (148 ft). This crane is very versatile and offers 3 different mast heights and 10 different jib configurations to get any job done.

The HDT 80 uses a 480 volt power system and uses variable frequency drives for all main functions, for smoother and progressive speed changes. Hydraulic cylinders are used for raising the mast, unfolding the jib, and slewing the derrick. All actions are carried out by the remote control. The mast of the crane is made of tubular galvanized steel providing strength and torsion resistance. Ballasting setup can set up effortlessly and precisely with an optional hydraulic ballasting derrick.

The remote control with indicators, in combination with variable frequency drives for all main functions, allows the HDT 80 operator to easily maneuver the crane from within an approximate 300 ft. foot radius. An auxiliary remote is attached by umbilical cord ensures continual operation in case of battery or other malfunction of the wireless remote control.

Transporting the crane is easy due to its compact design which allows outrigger pads, an earth rod and electric cable to be stored on the crane during transport making it easier to move to job sites. Safety of the workers and the machinery the crane is a priority. This Potain crane has a load moment monitor system with audio visual indicators warning the operator of dangerous lift and automatic functional lockouts to prevent overload situations.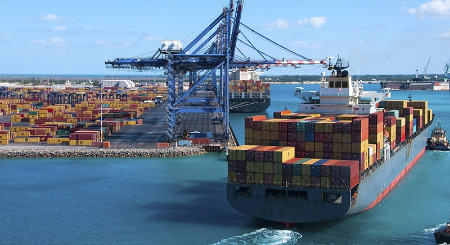 Bigge works with experienced logistic partners to handle shipping of our equipment to our customers and partners.
They have the knowledge and expertise to handle project cargo and deliver your equipment anywhere in the world. Our partners can accommodate any special considerations for large size and heavy machinery, inland and ocean freight and project management. This includes legal forms, customs paperwork and other issues that may arise until your equipment reaches the port of destination.
When you purchase equipment with Bigge, you have peace of mind that it will be handled by logistics professionals, and will arrive safe to your destination.
Can't find what you're looking for?
Get in touch with a Bigge representative now - we're just a phone call away!
Contact us