2023 Tadano GR-1000XL-4
Rough Terrain Crane For Sale
2023 Tadano GR-1000XL-4
Rough Terrain Crane for Sale
| | |
| --- | --- |
| Max Cap | 100 US Tons |
| Condition | New |
| Boom | 154 ft |
| Winches | 2 |
| EQT # | NSRT100232 |
| Location | Tour This Facility Houston, TX |
| | |
| --- | --- |
| Max Cap | 100 US Tons |
| Condition | New |
| Boom | 154 ft |
| Winches | 2 |
| EQT # | NSRT100232 |
| Location | Tour This Facility Houston, TX |
The Tadano GR-1000XL‑4 is a hydraulic rough terrain crane, one of the largest in its class with enhanced functionality while also optimizing operational efficiency and minimizing environmental impact. Equipped is an Eco mode system function that controls the quantity of hydraulic pump emission during crane operation in response to the amount of movement applied, thereby minimizing the fuel consumption and carbon footprint. For better performance, this crane has a Smart Counterweight system, which allows the counterweight to be moved between two mounting positions. This feature improves lifting capacity by up to 19%.
The GR-1000XL‑4 has a max. lifting capacity of 90.7 metric tons (100 U.S. tons) and the max. boom length is 47 m (154.2 ft). With a max. lift height of 47 m (154.2 ft), this model has a two-stage bi-fold lattice-type jib that can be attached giving the crane a max. lift height of 64.4 m (211.3 ft). Composed of 5 sections, a full power partially synchronized telescoping boom with 2 extension modes. The slewing ring uses a hydraulic axial piston motor driven through a planetary slewing speed reducer that allows continuous 360˚ full-circle slewing on a ball-bearing.
The hydraulics system pump consists of 2 variable piston pumps for crane functions. A tandem gear pump for steering, slewing, and optional equipment. Powered by a carrier engine. Pump disconnect for the crane is engaged/​disengaged by a rotary switch from the operator's cab. Outriggers come with this crane, 4 hydraulic, beam, and jack outriggers can be safely deployed asymmetrically. The AML‑E system detects extension and provides maximum lifting capacity for the surrounding area of the crane.
This crane features a turbo-charged Cummins QB6.7 6 cylinder diesel engine, pushing 280 HP at 2,400 RPM. Equipped with hydraulic power steering controlled by the steering wheel. 4 steering modes are available: 2 wheel front, 2 wheel rear, 4 wheel coordinated, and 4 wheel crab.
The cabin has been designed with safety and comfort in mind. Ergonomic design with a functional layout the operator can comfortably work and be efficient. For enhanced visibility, the cab can tilt back 20˚. For easier overall access, an improved stepladder comes standard and catwalk around the cabin. The latest technology is implemented in the Load Moment Indicator (AML‑E) to alert and warn the operator of any issues or potential dangers. Cameras are placed all around the crane giving the operator a live view of their surroundings. You can manage your fleet with HELLO-Net, a telematics tool that collects data of the crane including work history, maintenance data, and machine location.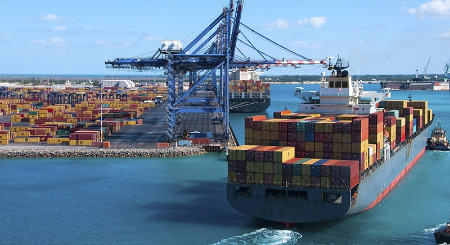 Bigge works with experienced logistic partners to handle shipping of our equipment to our customers and partners.
They have the knowledge and expertise to handle project cargo and deliver your equipment anywhere in the world. Our partners can accommodate any special considerations for large size and heavy machinery, inland and ocean freight and project management. This includes legal forms, customs paperwork and other issues that may arise until your equipment reaches the port of destination.
When you purchase equipment with Bigge, you have peace of mind that it will be handled by logistics professionals, and will arrive safe to your destination.
Can't find what you're looking for?
Get in touch with a Bigge representative now - we're just a phone call away!
Contact us