New Cranes Recently Added to Bigge's Fleet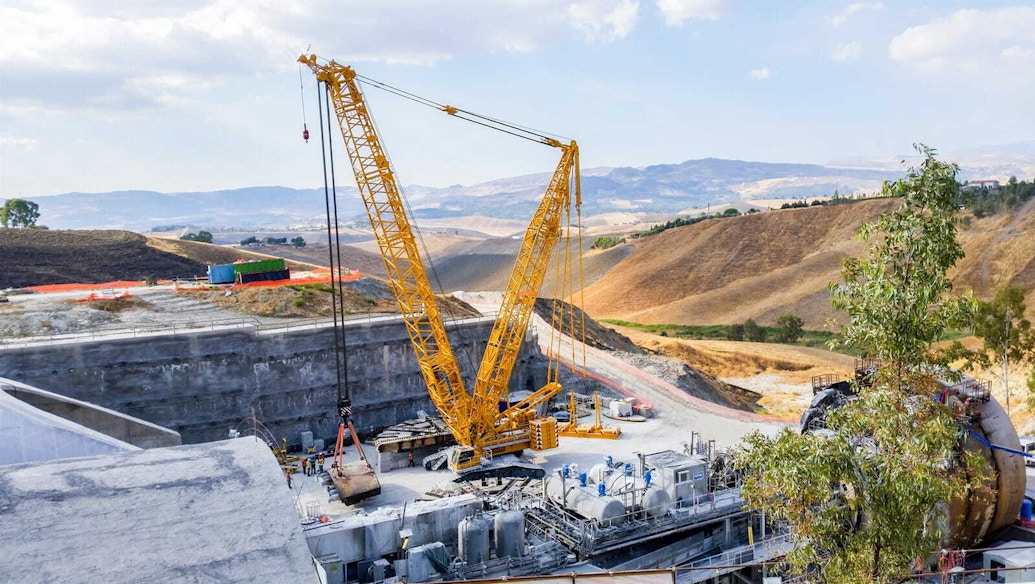 At Bigge, we never stop refreshing our Perfect Fleet® with brand new cranes equipped with the latest technologies. We are continually adding to our fleet to refresh it with the most recent, most advanced, best available crane machinery on the market. We currently have almost $200mm of equipment on order from our manufacturers.
For any new crane technology out there – you will find it here with us. In addition to renting our best-in-class cranes, if you're a buyer, we have new cranes that rank at the top of the industry in quality and return-on-investment. Owning a new crane can be a ​"painless" process with our no down payment, in-house LPO program, and financing.
The dependability of the cranes in our fleet provides higher up-time for our customers. When parts need replacing, you can take confidence in Bigge's crane parts and accessories inventory – the largest in the U.S., where you can find any component necessary to keep you working. Our dealer-to-dealer network is the largest in the crane industry, giving us access to those ​"hard to find" parts.
NEW CRAWLER CRANES IN OUR FLEET

We stock and sell more crawler cranes worldwide than any other crane distributor. We are an authorized dealer for Kobelco and Terex We also carry used models from Manitowoc, Liebherr, and Link-Belt. New cranes from our partners can ship directly from the factory. All others can be shipped from any of our facilities located throughout the United States. All of our new Liebherr crawlers feature Auxillary Power Units that save fuel and improve operator comfort.
NEW TELECRAWLERS IN OUR FLEET

We have more telescopic crawler cranes for sale, including top models from top manufacturers such as Mantis, Tadano, Link-Belt, and Liebherr, than any of our competition. These telecrawlers are known for their ability to retract the boom, perform pick and carry jobs, and for their ease of transport. These crawlers feature fast self-assembly without an assist crane. Bigge's telecrawlers for sale are expertly maintained and ready to work on your project.
NEW ROUGH TERRAINS IN OUR FLEET

Bigge specializes in rough terrain cranes for sale and is the largest Tadano rough terrain dealer in the world. We also offer a wide range of Grove rough terrains for sale and are a dealer for Broderson and Terex rough terrain cranes. Year after year, Bigge sells more rough terrain cranes than any other crane distributor.
Bigge is your one-stop-shop when you look for new or used cranes for sale, or heavy lift equipment for your projects. We have a huge inventory of used cranes in perfect working condition, including Rough Terrain Cranes, Crawler Cranes, All Terrain Cranes, Truck Cranes, Tower Cranes, Construction Hoists, Boom Truck Cranes, Carry Deck Cranes, Telehandlers, Platform Trailers, Hydraulic Gantries, Jack-Up Systems, Telehandlers, Platform Trailers, Hydraulic Gantries, Strand Jacks, Mini Cranes, Crane attachments, and more. We carry industry's most trusted brands, including Tadano, Kobelco, Manitowoc, Potain, Liebherr, Grove, Terex, Comedil, Link-Belt, and more. All Bigge cranes for sale have been professionally maintained by certified mechanics and are in excellent operating condition.
Can't find what you're looking for?
Get in touch with a Bigge representative now - we're just a phone call away!
Contact us
Have Feedback?