Project Profile: Oklahoma Wind Farm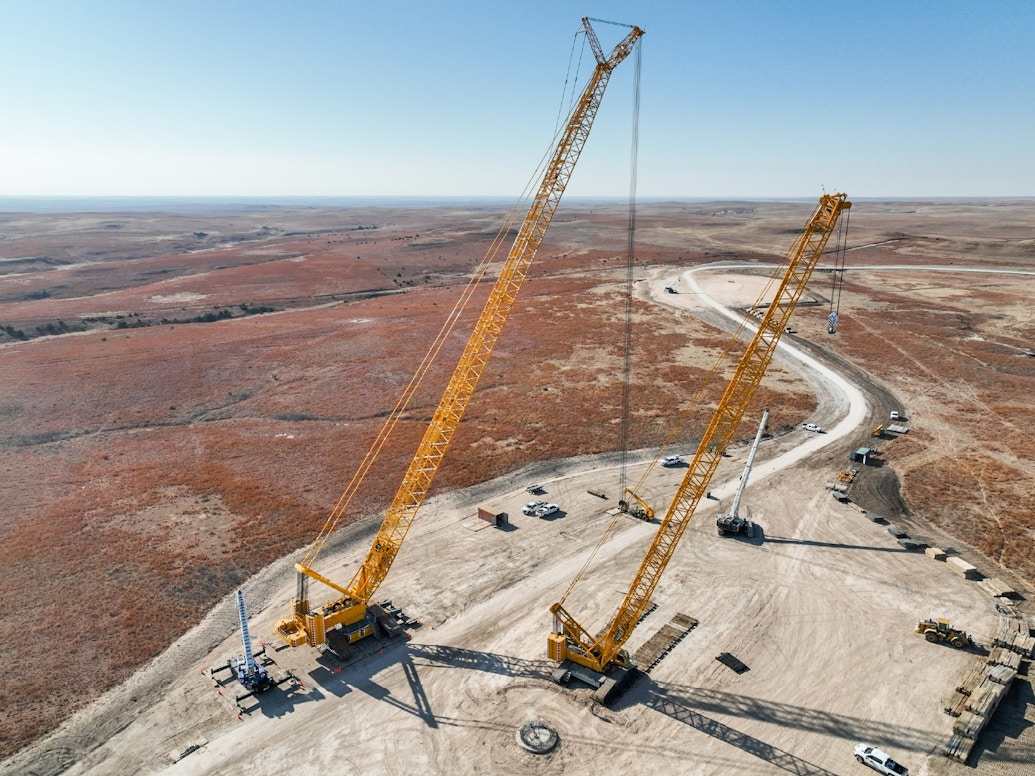 In Northwest Oklahoma, nine cranes were onsite throughout a 5‑month project, with two Liebherr LR 11000s using an SL8F2 Boom System, 354' main boom, and a 39' jib. Our equipment made it a breeze to erect nacelles and hubs for multiple wind turbines.
One of our Liebherr LR 1500 was equipped with 236' of main boom and was set up at the base with lower mid and upper mids. A Link-Belt TCC 2500 Telecrawler assisted both crawlers in assembly as well as disassembly of the LR 11000s; it also functioned as a tail crane to move different components around the job site.
Additionally, three Tadano GR1600XLs were used for foundations and offloading a variety of equipment and parts, paired with three Tadano GR1000XLs to move rebar.