Project Profile: Sacramento Courthouse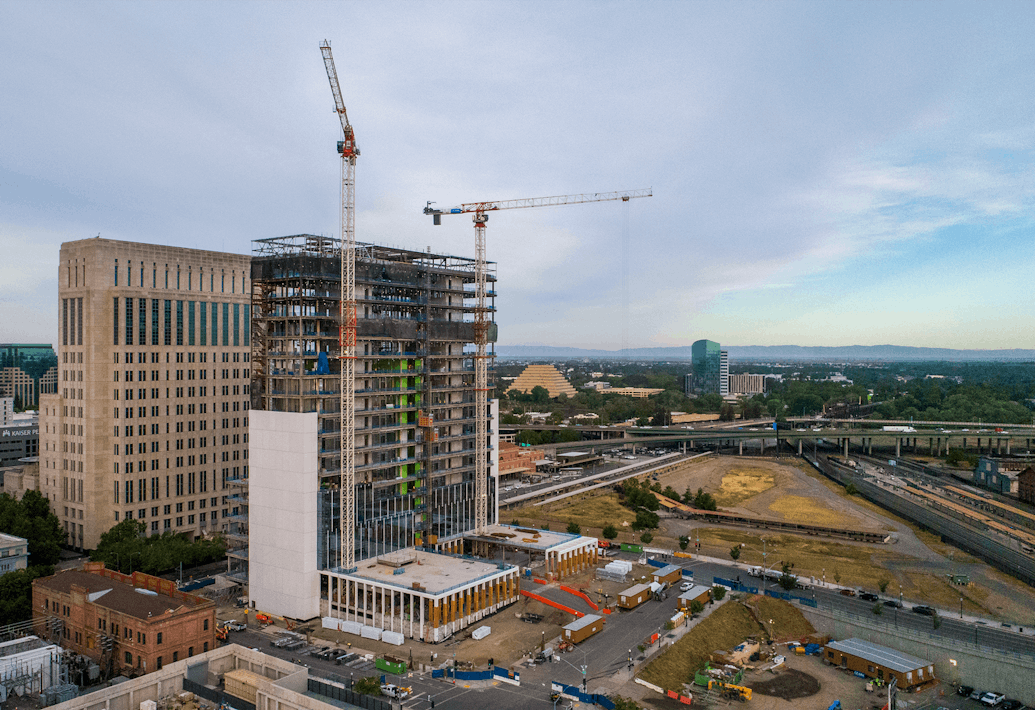 Always finding multiple ways to elevate projects and increase productivity for both our team and our clients, a pair of Comedil Flat Tops, along with a dual car Alimak Scando 650 hoist assist in the construction of a new courthouse in Sacramento, CA.
Bigge's role on the job consisted of hoisting everything from the initial steel structure, precast concrete, and hundreds of panels used to create a glass curtain wall. This 18-story, 566,895 square foot courthouse will feature 53 new courtrooms and is planned to achieve LEED Silver certification.