Bigge Hauls the Italian Art Exhibit to the World's Fair
On this day (February 18) in 1939, Bigge hauled the Italian Art Exhibit to the World's Fair on San Francisco's Treasure Island. The $40 million art exhibition was borrowed from the great museums of Europe, which was acclaimed as the finest collection ever displayed in the Western Hemisphere. Bigge also hoisted various exhibit pieces including a Diego Rivera Mural. This was San Francisco's 3rd and last World's Fair. The exposition closed September 29, 1940.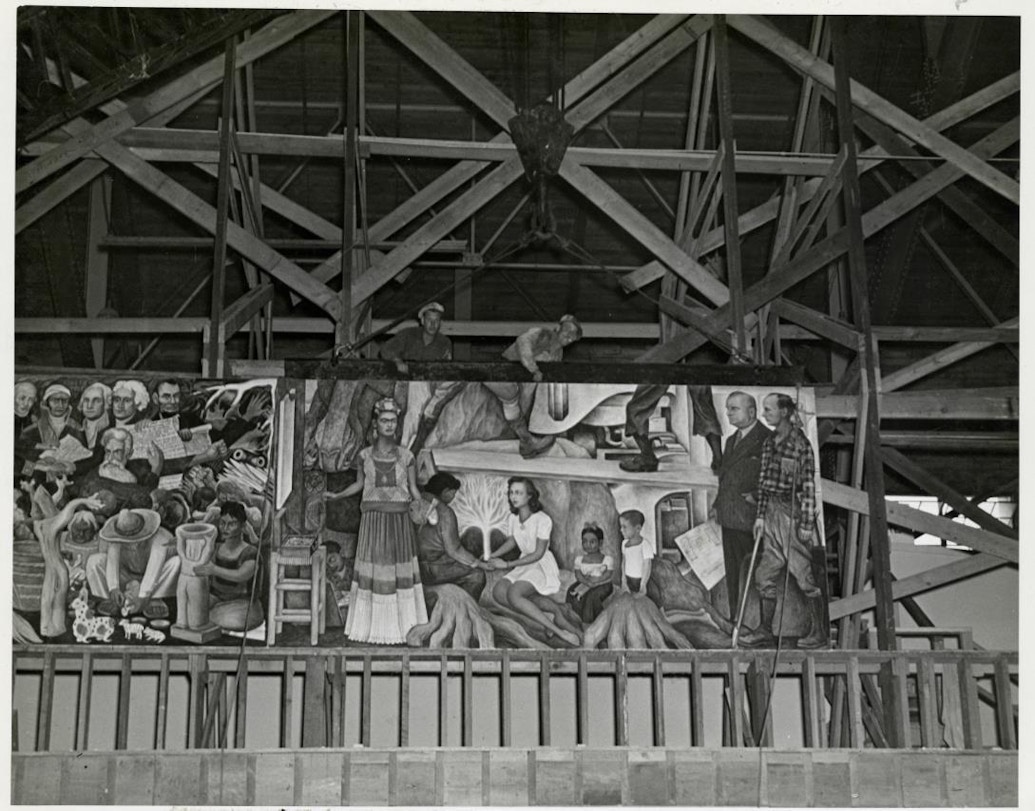 During the second season of the Exposition in 1940, organizers began the Art in Action program. The Hall of Fine and Decorative Arts became a living, working art exhibit. Artists in many media — sculptors, painters, muralists, weavers, stained glass artists, printmakers, potters, engravers — were invited to move their studios into the Hall and create their art while the public watched.