Bigge Steps Up for San Leandro's New Shoes for School Drive
The Bigge Team partnered with the San Leandro Education Foundation (SLED) and Vice Mayor Lee Thomas, in donating 91 pairs of shoes and 23 packages of socks for the 3rd Annual New Shoes for School Drive. The New Shoes for School Drive sought to cover 210 students who needed to start off the year right. With Bigge's contribution, the shoe drive ultimately distributed nearly 300 pairs of shoes to families in need.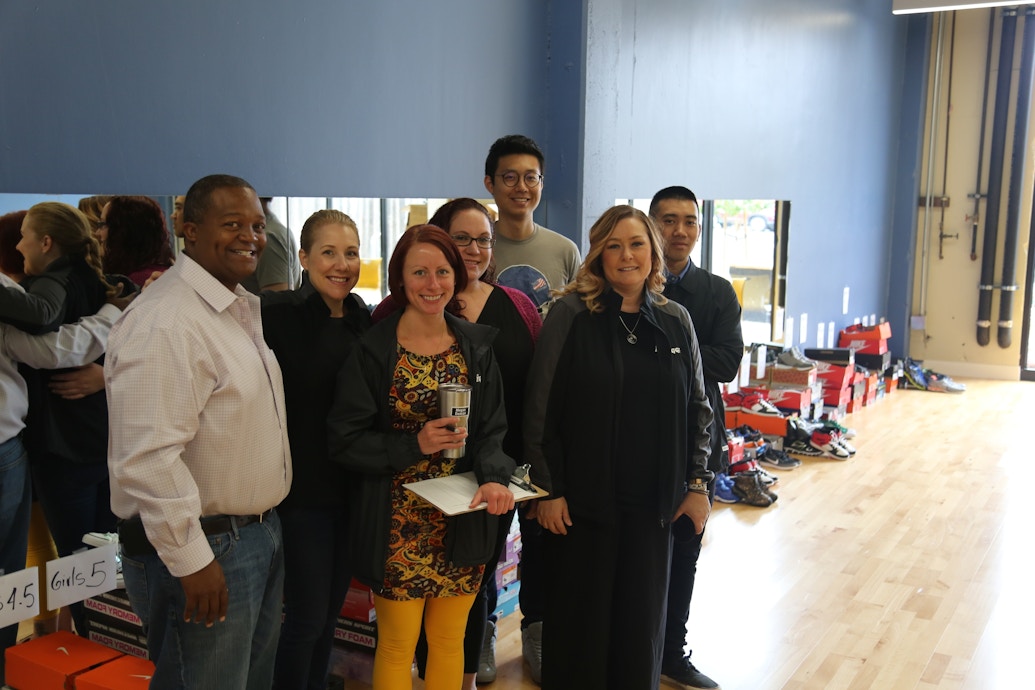 The week before school started, Bigge volunteers greeted high school students and their siblings at a local shoe store in San Leandro, California, giving them an opportunity to select their own pair of shoes. For all others, shoes were purchased at several stores and distributed the following day at the Barbara Lee Center for Health and Wellness, where Bigge volunteers helped each student find the pair that was right for them. As a result, over 200 students had new shoes on their first day of school. There was an overwhelming feeling of appreciation by the families and those Bigge partnered with. At Bigge, we are excited to continue helping our community and building our relationship with SLED and our local City of San Leandro.