Meet the Team with Over 40 Years of Wind Power Experience at AWEA 2019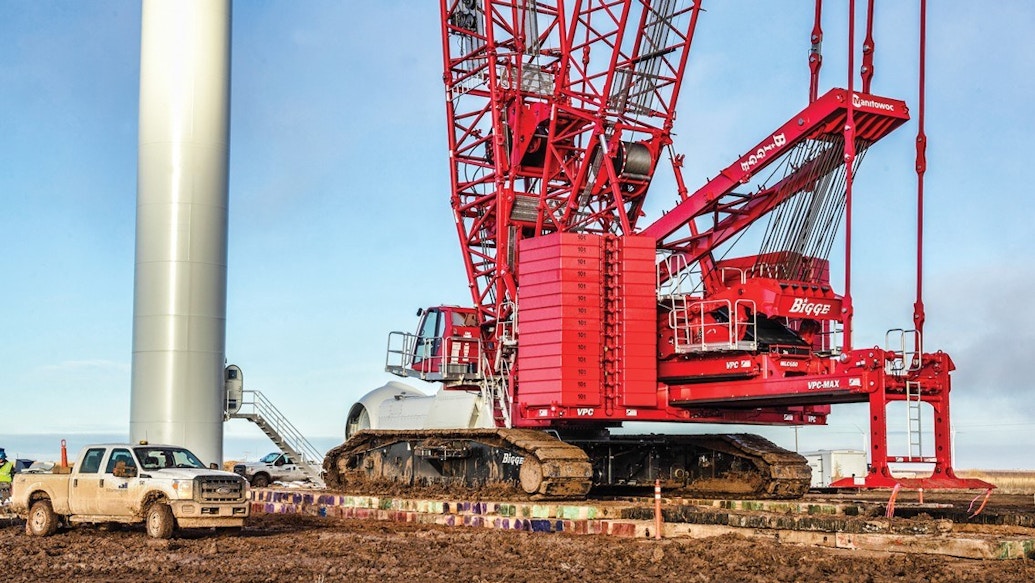 In 1979, Bigge Crane and Rigging Co. assisted in assembling the first wind farm in California. Since then, Bigge has been committed to accelerating the construction and maintenance of wind turbine parks in the United States. Bigge's Perfect Fleet contains some of the largest crawlers and all terrain crane fleets in the nation available to service the wind power energy sector. With experienced engineers and crane operators that can do the job with ease, Bigge can offer full-service packages for any turbine erection or maintenance project.
This year in Houston, Texas, the Bigge team will be available to meet and speak to customers regarding Bigge's service offerings and experience, at AWEA 2019 in Booth #4247. Don't miss your chance to meet with this team and request a quote today!