Quality Control: 14-Point "Make Rent-Ready" Inspection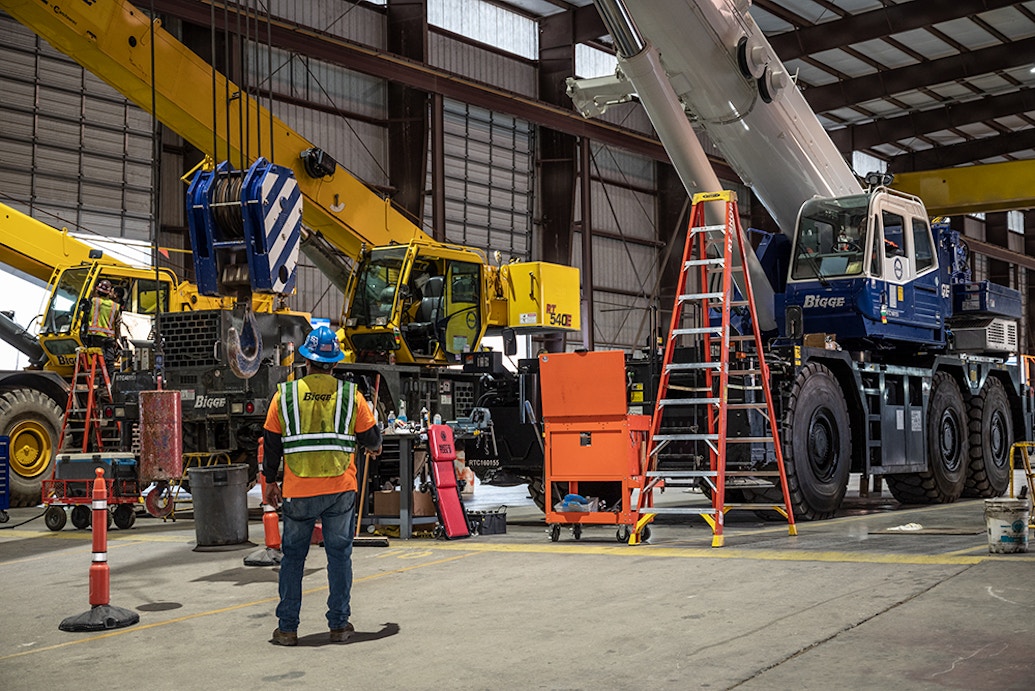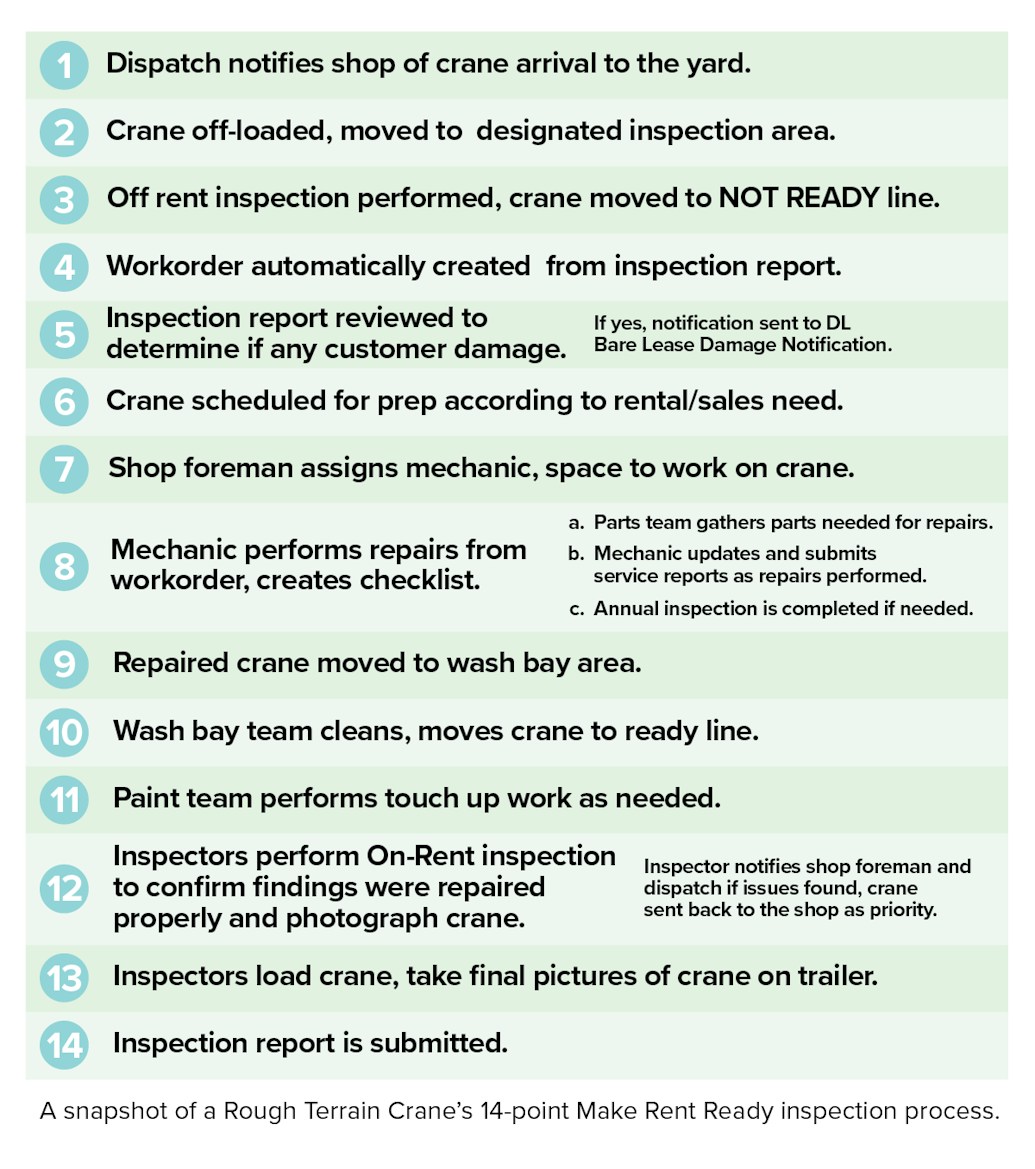 The demand for crane rentals across our fleet has increased dramatically in 2022. As a result, we now employ over 60 team members in our Houston shop who are dedicated to maintaining and repairing Bigge assets.
On average, the fast-paced Houston maintenance department makes ready over 60 cranes every month. This intricate process involves inspecting, servicing, and repairing various asset types while adhering to safety protocols and maintaining a budget.
Year-to-date, our Houston shop maintenance department has logged over 100,000 working hours.
Some crane companies might see our inspection, service, and repair process as being over the top. The way we see it, it's an investment in our customers. When renting from Bigge, you get high-quality equipment, greater uptimes, all leading to greater peace of mind when renting a crane for your jobsite.