Bigge Helps Build New Dickies Arena in Fort Worth, Texas
Bigge currently has four tower cranes working at the site of what is to become the new Dickies Arena in Fort Worth, Texas. The Dickies arena is currently being rebuilt in its original location and is part of Will Rogers Memorial Center which was established in 1936. The four tower cranes that are currently working on the arena are a Peiner SK 575 – 32, and three Peiner SK 415 – 20s. Bigge's tower cranes will be at the project for the whole construction process and aid with the pouring of concrete, setting of precast, steel, rebar and much more.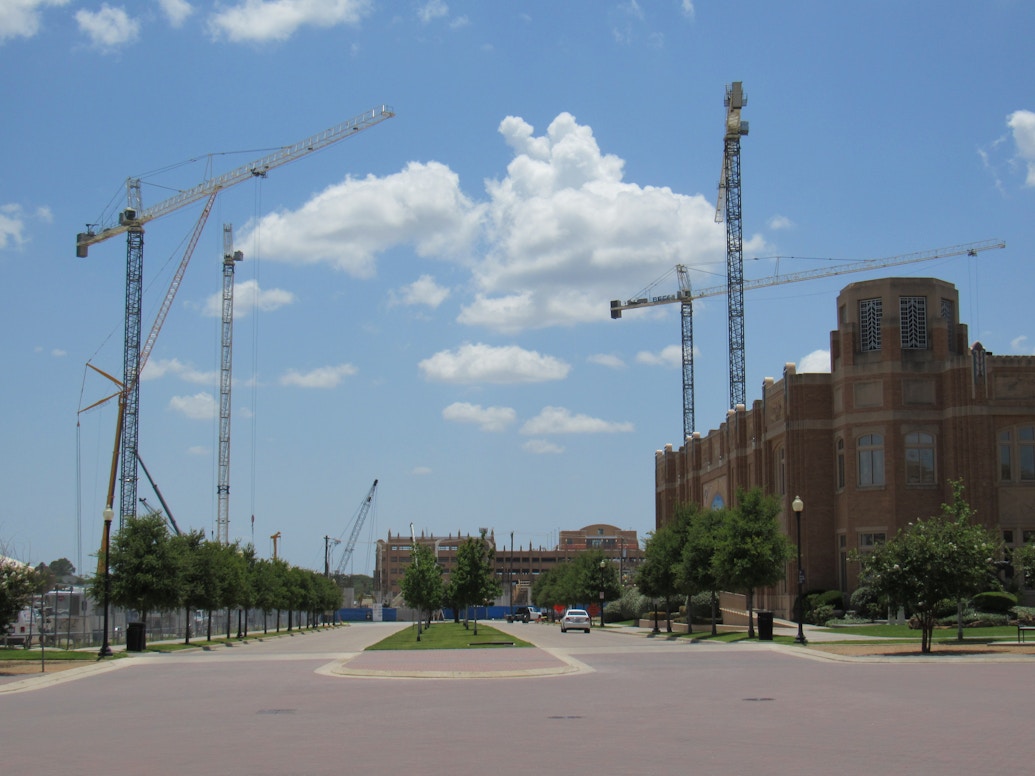 The almost 200,000 square foot site is scheduled to open in November 2019 and will be the home of the month-long Forth Worth Stock Show and Rodeo that has been a Texan tradition since 1896. The main arena will provide vast accommodations for a variety of audiences and include 14,000 seats, and 86,932 square feet of indoor meeting space. Bigge Crane and Rigging Co. is excited to be able to help in the building of such a historical venue and looks forward to its grand opening and use.
To learn more about this project please visit the arenas dedicated page. To find out more about Bigge's tower crane services please visit our website at bigge​.com