Liebherr LR1600/2 Fleet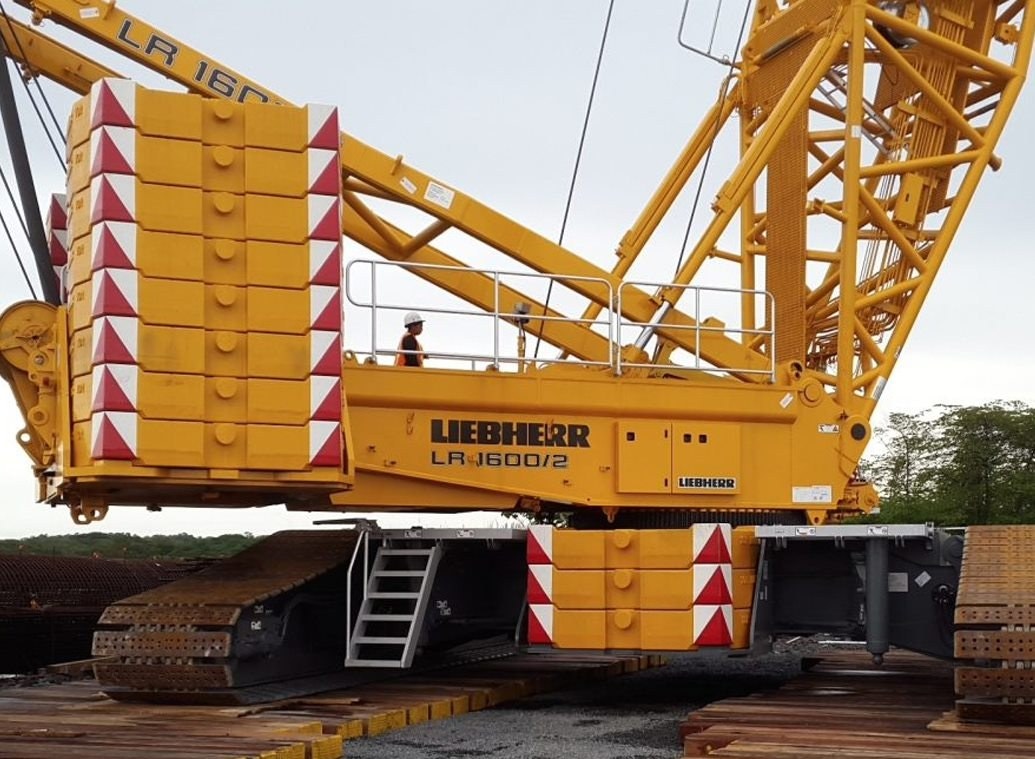 Bigge Crane and Rigging Co. has recently added another Liebherr LR1600/2 crawler crane to its expanding crane rental fleet, due to an increased demand in the wind energy sector.
The Liebherr LR1600/2 is one of the newest and among the largest crawler cranes in Bigge's fleet. The 660-ton crawler has 108 meters (354 feet) of boom, making it ideal for wind turbine erection. It is one of the best machines on the market for erecting most nacelles onto 100-meter towers.
This machine can lift up to 93-tons at an 18-meter (59 foot) radius and has a distinctive advantage over cranes with similar capacities; it is able to achieve this without the need of a back mast. This feature provides end users with faster turnaround times and lowered transportation costs when moving the machine to, from and within jobsites. The LR1600/2 is also equipped with 2.0‑meter tracks, making it superior in traction and ground bearing pressures when compared to similar models.
Bigge houses one of the largest, newest, most diverse crane rental fleets in the U.S., offered for either bare rental or operated and maintained. They are also known for exceptional service, with 10 locations nationwide and more than 96 years of experience.
For more information about the Liebherr LR 1600/2 or any other crane in the Bigge fleet please contact Jesse Sullivan at 510−639−4045 or visit Bigge on the web.