Bigge Limited 1-Year Rough Terrain Warranty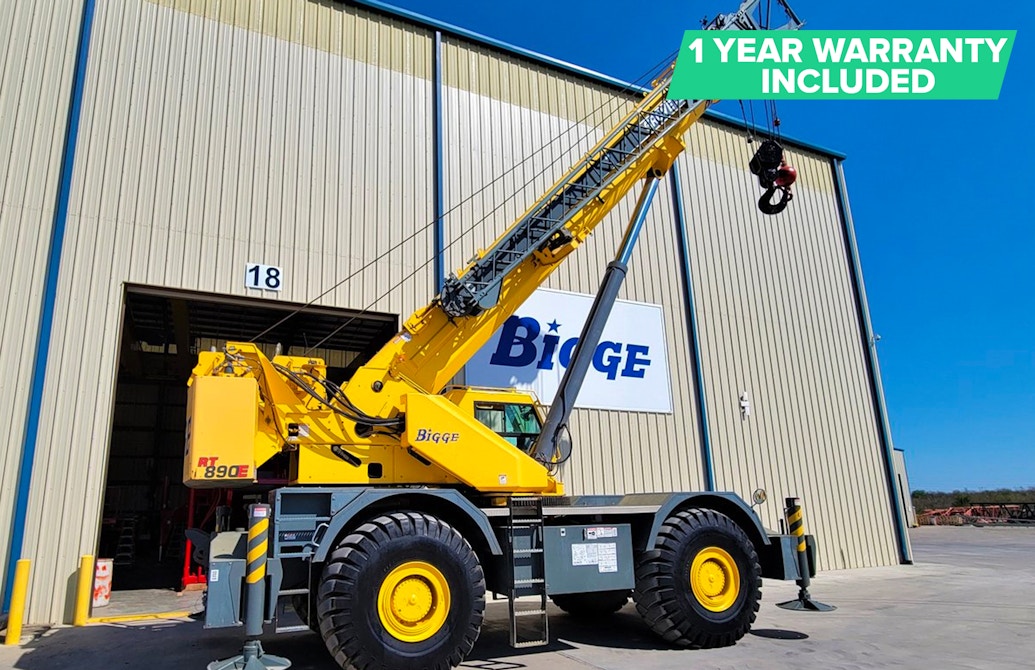 Introducing The Bigge One Year Warranty on Used Rough Terrain Cranes

This plan provides coverage for the components listed below when a failure occurs due to a defect in material or workmanship and may provide coverage for additional components not listed when the damage is caused by or resulting from a covered failure of a listed component.
Covered POWERTRAIN Components

ENGINE and all internal lubricated components
Accessory Gears
Camshaft
Camshaft Bearings
Camshaft Drive Gear
Connecting Rods & Bearings
Crankshaft Bearings & Gear
Crankshaft Including Front/​Rear Crankshaft Seals
Cylinder Heads/​Head Gaskets
Cylinder Liners
Engine Block
Engine Oil Cooler
Engine Speed Controls, Linkages, and Cables
Flywheel, Ring Gear
Front And Rear Engine Covers And Seals
Front Damper
Oil Pan And Gasket
Oil Pump
Pistons & Rings
Pressure/​Temperature Sensors & Sending Units
Rocker Arm Assembly
Thermostats
Timing Gears
Valve Cover And Gasket
Water Pumps


Engine Components Covered after Emission Warranty
Charge Air Cooler
Electronic Engine Control Module
EGR System Manifold
Injection Pump
Injectors
Intake and Exhaust Manifold And Gaskets
Turbocharger And Gasket
Transmissions/​Axles/​Hydrostatic Propel Drive

Axle Housing
Axle Shaft
Clutch Discs (Wet Only)
Clutch Plates (Wet Only)
Counter Shaft Clutch
Differential Housing
Differential Pinion Gear / Ring Gear
Drive Axle Hub
Drive Shaft Support Bearing
Drive Shaft with Universal Joints
Electronic Transmission Controller and Valve
Enclosed Oil Immersed Chains and Sprockets
Final Drive Pinion
Final Drive Planetary Gears
Front Wheel Drive Sensors
Hydraulic Drive / Travel Motor
Hydraulic Drive Pump
Hydraulic Transmission-Control Valve
Hydrostatic Motor
Hydrostatic Transmission Charge Pump
Hydrostatic Transmission Pump

Hydrostatic/​Hydraulic Pump Drives
Internal Lubricated Clutch Housings
Internal Transmission Control Linkage
Internal Wet Service Brakes
IPTO Clutch Housing (Scraper Tractors Only)
MFWD Axle/​Differential Assembly including Driveshaft and U Joint
Planetary Gear Carrier
Rotary Hydraulic Manifold
Splitter Drive/​DropBox
Swing Motor And Swing Gear Box
Torque Converter
Torque Converter Pump
Transfer Drive Transmission Case Transmission Cooler
Transmission Gears, Bearings, & Shafts
Transmission Pump
Travel & Swing Sections
Turntable Bearing Wet Steering Clutches
Other Covered Components

Accumulator And Related Relief Valve
Brake Pump, Brake Valve
Electronic modules and controllers
Fan Motor
Fan Pump Conversion Kit
Hydraulic Cylinders
Hydraulic Hoses and Piping
Hydraulic Motors
Hydraulic Oil Coolers
Hydraulic Pumps
Hydraulic Reservoir

Hydraulic Valves
Pressure Reducing Valves
Control Levers
Unloading Valves
Pilot Control Valves
Exclusions: Leaks due to Rubbing, Chafing, loose
connections, o‑ring failures, clamp failures and
Dealer Installed Options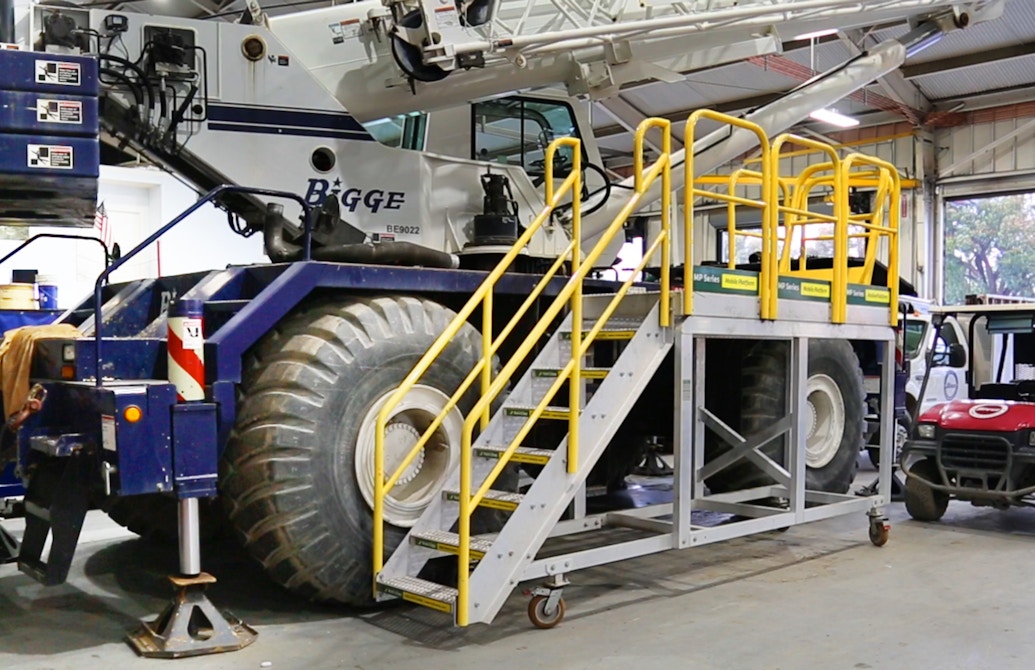 This schedule excludes coverage for any failure due to any component caused by or resulting from the failure of a component not listed as a covered component. If a component is not listed, do not assume coverage, if questions contact plan administrator. This literature is descriptive only. The precise protection afforded is subject to the terms, conditions, and exclusions of the plan as issued.
Can't find what you're looking for?
Get in touch with a Bigge representative now - we're just a phone call away!
Contact us