1969 American 7510
Truck Crane For Sale
1969 American 7510
Truck Crane for Sale
$30,000
$30,000
Worldwide

Shipping Available
| | |
| --- | --- |
| Condition | Used |
| Max Cap | 100 US Tons |
| Boom | 110 ft |
| Fixed Jib | 60 ft |
| Engine | Cummins |
| EQT # | HTC100353 |
| Location | La Mirada, CA |
| | |
| --- | --- |
| Condition | Used |
| Max Cap | 100 US Tons |
| Boom | 110 ft |
| Fixed Jib | 60 ft |
| Engine | Cummins |
| EQT # | HTC100353 |
| Location | La Mirada, CA |
The American 7510 is a truck crane with a maximum lifting capacity of 100 tons. It has a maximum boom length of 110 feet and a maximum jib length of 60 feet.

Powering the American 7510 is a General Motors 6 – 71‑N diesel engine rated at 208 horsepower. This six-cylinder engine is equipped with a three-stage hydraulic torque converter. A 117-gallon fuel tank allows the 7510 to keep working for hours. The power transmission system is completely enclosed and runs in oil to keep trouble-free service.

The boom of the 7510 can be fitted with a hammerhead or tapered tip. Chords of T‑1 steel are fitted on the pin connected, lightweight boom to increase strength. A graduated air-control system pioneered by American is present in the 7510, giving industry-leading accuracy in control. A fully enclosed cab features unobstructed visibility. The counterweight system totals 31,000 pounds and is made up of basic hollow casting with corner and center inserts.
Additional Details
700 Series Conventional Truck Crane Model 7510
100 US Ton lifting capacity
110' Main Boom
45' Jib
Upper machinery equipped with General Motors Detroit diesel 6 – 71 with a three stage hydraulic torque converter
208 hp
12 V electric start
117 gallon capacity fuel tank
31,000 pounds of counterweight
Controlled load lowering & Controlled boom lowering
Boom hoist safety shut off
Retractable A‑frame
Graduated air control
The capabilities of adding clamshell, dragline, and magnet utilization
Good operational condition
Serial Number GS-13192
Finance your equipment from Bigge with our exclusive Financing Program
Bigge's program is built from our experience selling the most cranes in the industry as well as buying and financing cranes for Bigge's own Perfect Fleet™ of over 1,500 units. Our process is quick, easy, and flexible. We offer a range of competitive financing options to match your needs:
U.S. Customers
– Rates as low as 0%
– No upfront down payment
– Advance rate up to 100%*
– Up to a 7‑year term
– No prepayment penalty
– Interest-only period
– Up to 5 million dollars line of credit
Non-US Customers
– Rates as low as 6%
– No upfront down payment
– Advance rate up to 100%*
– Up to a 7‑year term
– No prepayment penalty
– Up to 5 million dollars line of credit
LEASE PURCHASE OPTIONS
– Custom lease terms (12, 18 or 24 month)
– No upfront down payment
– Up to 100% lease application towards final payment
– Lower financing rates than your local bank
– Quick underwriting/approval process
– Simplified documentation
* (includes tax, shipping, etc.)
With Bigge leasing, you have the option to purchase the equipment at the end or return it any time during your lease.
The Bigge Financing Program is subject to credit approval.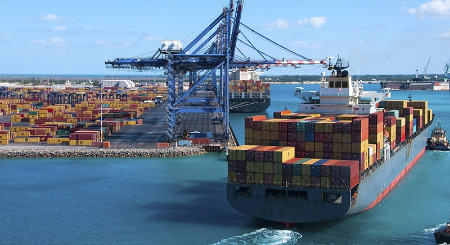 Bigge works with experienced logistic partners to handle shipping of our equipment to our customers and partners.
They have the knowledge and expertise to handle project cargo and deliver your equipment anywhere in the world. Our partners can accommodate any special considerations for large size and heavy machinery, inland and ocean freight and project management. This includes legal forms, customs paperwork and other issues that may arise until your equipment reaches the port of destination.
When you purchase equipment with Bigge, you have peace of mind that it will be handled by logistics professionals, and will arrive safe to your destination.
Can't find what you're looking for?
Get in touch with a Bigge representative now - we're just a phone call away!
Contact us
Have a Liebherr LTM 1500 or LTM 1750 for sale? We want to buy it!
Learn More