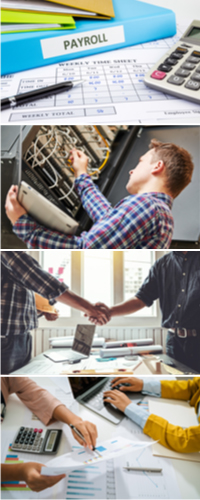 Introducing Bigge Shared Services
Bigge is excited to introduce a new service designed for crane companies like yours!
Bigge Shared Services aims to provide your company with administrative support in critical areas like marketing, accounting, fleet management, procurement, and more. As a crane company, you understand how important it is to focus on the core aspects of your business, such as sales, project management, and operations. However, handling administrative tasks and growing your business can be daunting and time-consuming, diverting your attention from your primary focus.
That's where we come in! Bigge has been in the crane and rigging business for over 100 years and has more experience than any crane company in building, maturing, and maintaining an industry-leading team, innovative business processes, and a world-class fleet. We've invested, learned the hard lessons, and fought the tough battles. Let us help you accelerate your success.
Available Shared Services
Marketing
Financing
Accounting
Tax Planning
Acquistions
Working Capital
Procurement
Fleet Management
IT Innovation
If you're ready to optimize all the distracting, frustrating, or unnecessarily expensive parts of running and building your crane business, drop us a message at shared.services@bigge.com so we can discuss options available to kick-start your success.