2008 Broderson IC-200-3F
Carry Deck Crane For Sale
2008 Broderson IC-200-3F
Carry Deck Crane for Sale
| | |
| --- | --- |
| Condition | Used |
| Max Cap | 15 US Tons |
| Boom | 50 ft |
| | As of 07/20/2021 |
| EQT # | CDC15135 |
| Location | Tour This Facility Houston, TX |
| | |
| --- | --- |
| Condition | Used |
| Max Cap | 15 US Tons |
| Boom | 50 ft |
| | As of 07/20/2021 |
| EQT # | CDC15135 |
| Location | Tour This Facility Houston, TX |
Serial Number 184001
IC-200 – 3F Industrial Crane with 15' 6"-50' Boom
16 Ft. Boom stowable jib
Total weight of 30,150 Lb.
Cummins 4BT3.9 Diesel
Powershift transmission with 4‑speeds forward and reverse. Equipped with torque converter and transmission oil cooler
72 square feet of deck area. 17,000 lbs. capacity on deck when load is centered over or between axles
Four hydraulic outriggers of box beam construction with direct-connected holding valves. Independent controls for each outrigger
4‑Wheel Steer & 4‑Wheel Drive ** Hydraulic oil tank capacity of 54 gallons
four section boom assembly equipped with bearing pads, double acting hydraulic cylinders with direct-connected holding valves and boom angle indicator on each side of boom
Heavy-duty ball bearing rotation gear with external teeth, powered by hydraulic motor and worm gear drive
Turret mounted planetary gear hoist hydraulically powered with a bare drum line pull of 10,000 lbs. at a line speed of 100 FPM
Includes down-haul weight, swivel hook and sheave block for 4‑part line and 240 ft. of 1÷2" hoist rope
Anti-Two-Block
Four Part Line Double sheave block for 4‑part line requirements
Rated Capacity Limiter Warns operator of impending overload with audible and visual signals. Prevents overloads by stopping boom functions that cause overloads.
Finance your equipment from Bigge with our exclusive Financing Program
Bigge's program is built from our experience selling the most cranes in the industry as well as buying and financing cranes for Bigge's own Perfect Fleet™ of over 1,500 units. Our process is quick, easy, and flexible. We offer a range of competitive financing options to match your needs:
U.S. Customers
– Rates as low as 0%
– No upfront down payment
– Advance rate up to 100%*
– Up to a 7‑year term
– No prepayment penalty
– Interest-only period
– Up to 5 million dollars line of credit
Non-US Customers
– Rates as low as 6%
– No upfront down payment
– Advance rate up to 100%*
– Up to a 7‑year term
– No prepayment penalty
– Up to 5 million dollars line of credit
LEASE PURCHASE OPTIONS
– Custom lease terms (12, 18 or 24 month)
– No upfront down payment
– Up to 100% lease application towards final payment
– Lower financing rates than your local bank
– Quick underwriting/approval process
– Simplified documentation
* (includes tax, shipping, etc.)
With Bigge leasing, you have the option to purchase the equipment at the end or return it any time during your lease.
The Bigge Financing Program is subject to credit approval.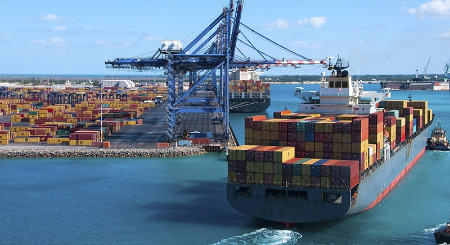 Bigge works with experienced logistic partners to handle shipping of our equipment to our customers and partners.
They have the knowledge and expertise to handle project cargo and deliver your equipment anywhere in the world. Our partners can accommodate any special considerations for large size and heavy machinery, inland and ocean freight and project management. This includes legal forms, customs paperwork and other issues that may arise until your equipment reaches the port of destination.
When you purchase equipment with Bigge, you have peace of mind that it will be handled by logistics professionals, and will arrive safe to your destination.
Can't find what you're looking for?
Get in touch with a Bigge representative now - we're just a phone call away!
Contact us