2021 Broderson IC-40
Carry Deck Crane For Sale
2021 Broderson IC-40
Carry Deck Crane for Sale
Renowned for its legendary reliability, return on investment and industry-leading performance, the IC 40 is a very popular compact pick and carry deck crane. Operator fatigue is minimized with easy to operate fully hydraulic controls that deliver smooth precise operation. The IC 40's tight turning radius enhances maneuverability, providing greater functionality at space-constrained work sites.

Capacity on Outriggers 9,000 lbs
Pick and Carry Capacity 7,200 lbs
Carry Deck Capacity 6,000 lbs
Height 6' 8"
Width 5' 4"
Maximum Tip Height 33′ 6"
Maximum Horizontal Reach 27′ (with Boom Extension)


Major Standard Features
Self-Loading Carry Deck provides practical load-carrying ability.
4‑Wheel Steer, where the front and rear wheels steer in opposite directions, permits a very tight turning radius for quick positioning in constrained spaces. Operator can quickly switch between rear-wheel steering, 4‑wheel, or crab steering.
Full Time 4‑Wheel Drive improves accessibility when encountering severe conditions at off-road sites.
Four Hydraulic Independently Controlled Outriggers hydraulically partitioned from boom functions ensures safer and more precise operations.
3‑Section Boom with continuous 360 degree swing rotation turret. Simplicity of the worm drive gear box results in greater reliability.
Hoisting with a hydraulically-powered turret-mounted planetary gear system provides all the low speed power to lift heavy loads, as well as high speed performance for faster cycle times when lifting lighter loads.
Rated Capacity Limiter warns the operator of impending overload with audible and visual signals, and stopping boom functions in the event of overloads.
Drum Rotation Indicator provides better awareness of boom rotation and position.
EPA Tier‑4 Engine delivers efficient performance, plus all of the low-end torque you need.
Direct Mechanical Over Hydraulic Controls Are famously reliable and deliver precision load control.
Easy Access to engine compartment and hydraulic equipment components simplifies maintenance and repair.
Narrower and Lower Profile Design for better access to tight work spaces as well as easy transportation.
Finance your equipment from Bigge with our exclusive Financing Program
Bigge's program is built from our experience selling the most cranes in the industry as well as buying and financing cranes for Bigge's own Perfect Fleet™ of over 1,500 units. Our process is quick, easy, and flexible. We offer a range of competitive financing options to match your needs:
U.S. Customers
– Rates as low as 0%
– No upfront down payment
– Advance rate up to 100%*
– Up to a 7‑year term
– No prepayment penalty
– Interest-only period
– Up to 5 million dollars line of credit
Non-US Customers
– Rates as low as 6%
– No upfront down payment
– Advance rate up to 100%*
– Up to a 7‑year term
– No prepayment penalty
– Up to 5 million dollars line of credit
LEASE PURCHASE OPTIONS
– Custom lease terms (12, 18 or 24 month)
– No upfront down payment
– Up to 100% lease application towards final payment
– Lower financing rates than your local bank
– Quick underwriting/approval process
– Simplified documentation
* (includes tax, shipping, etc.)
With Bigge leasing, you have the option to purchase the equipment at the end or return it any time during your lease.
The Bigge Financing Program is subject to credit approval.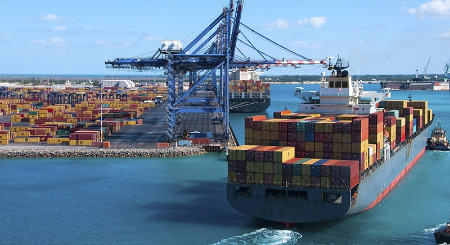 Bigge works with experienced logistic partners to handle shipping of our equipment to our customers and partners.
They have the knowledge and expertise to handle project cargo and deliver your equipment anywhere in the world. Our partners can accommodate any special considerations for large size and heavy machinery, inland and ocean freight and project management. This includes legal forms, customs paperwork and other issues that may arise until your equipment reaches the port of destination.
When you purchase equipment with Bigge, you have peace of mind that it will be handled by logistics professionals, and will arrive safe to your destination.
Can't find what you're looking for?
Get in touch with a Bigge representative now - we're just a phone call away!
Contact us