2021 Demag AC 160-5
All-Terrain Crane For Sale
2021 Demag AC 160-5
All-Terrain Crane for Sale
| | |
| --- | --- |
| Condition | New |
| Max Cap | 176.4 US Tons |
| Boom | 210 ft |
| EQT # | HTCNEWAC160-5 |
| Location | Tour This Facility Houston, TX |
| | |
| --- | --- |
| Condition | New |
| Max Cap | 176.4 US Tons |
| Boom | 210 ft |
| EQT # | HTCNEWAC160-5 |
| Location | Tour This Facility Houston, TX |
Agile and Compact
The Demag AC 160 – 5 is the most compact crane of its class: While other machines come in at a width of three meters or more, the AC 160 – 5 has a narrower width of 2.75 meters and a total length of 14.51 meters, making it also shorter than its classmates. In combination with its 5‑axle steering system, independent rear axle steering, and dynamic launch control, these features enable the crane to get to areas where other cranes would simply get stuck.
Aim high
The Demag AC 160 – 5 is not just at the forefront of its class when it comes to its size, but also to its main boom length, where the crane raises the bar with a total of 68 meters. And if that is not enough, you can even extend this system length all the way to 95 meters.

Enhanced lifting capacity with IC‑1 Plus
Thanks to its innovative IC‑1 Plus control system, the Demag AC 160 – 5 can even handle lifts that are normally the exclusive job of larger cranes. The system is designed to calculate the crane's lifting capacity for every position of the boom subject to the slewing angle of the superstructure, in real time. This means that the lifting capacity for a specific radius is no longer limited to the lowest value for a pre-calculated 360° lifting capacity, as used to be the case. Instead, the crane can always take full advantage of the maximum available lifting capacity. This advantage is particularly useful when it comes to lifts requiring an asymmetric outrigger setup.

Clean axle loads
Its clever axle load distribution makes the Demag AC 160 – 5 truly roadworthy, as it remains under an axle load limit of 12 tonnes even with a payload of up to 650 kilograms. In other words: For many jobs, it does not require additional transport vehicles, thus eliminating the costs. Moreover, the crane can be quickly set up on-site, as it already carries everything it needs to get working.

More shared components = lower costs
The Demag AC 160 – 5 is designed to help keep your operating costs down. To this end, many of the Demag 5‑axle cranes' components are interchangeable – from hoist 2, through the main boom extensions and runner, all the way to the swing-away rooster sheaves and heavy-lift attachment. This makes work easier for your service technicians and lowers your inventory costs.
Finance your equipment from Bigge with our exclusive Financing Program
Bigge's program is built from our experience selling the most cranes in the industry as well as buying and financing cranes for Bigge's own Perfect Fleet™ of over 1,500 units. Our process is quick, easy, and flexible. We offer a range of competitive financing options to match your needs:
U.S. Customers
– Rates as low as 0%
– No upfront down payment
– Advance rate up to 100%*
– Up to a 7‑year term
– No prepayment penalty
– Interest-only period
– Up to 5 million dollars line of credit
Non-US Customers
– Rates as low as 6%
– No upfront down payment
– Advance rate up to 100%*
– Up to a 7‑year term
– No prepayment penalty
– Up to 5 million dollars line of credit
LEASE PURCHASE OPTIONS
– Custom lease terms (12, 18 or 24 month)
– No upfront down payment
– Up to 100% lease application towards final payment
– Lower financing rates than your local bank
– Quick underwriting/approval process
– Simplified documentation
* (includes tax, shipping, etc.)
With Bigge leasing, you have the option to purchase the equipment at the end or return it any time during your lease.
The Bigge Financing Program is subject to credit approval.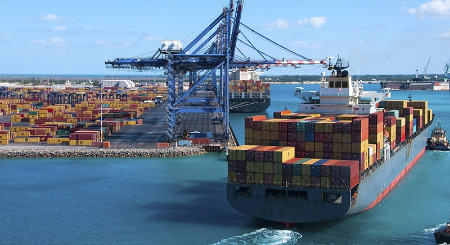 Bigge works with experienced logistic partners to handle shipping of our equipment to our customers and partners.
They have the knowledge and expertise to handle project cargo and deliver your equipment anywhere in the world. Our partners can accommodate any special considerations for large size and heavy machinery, inland and ocean freight and project management. This includes legal forms, customs paperwork and other issues that may arise until your equipment reaches the port of destination.
When you purchase equipment with Bigge, you have peace of mind that it will be handled by logistics professionals, and will arrive safe to your destination.
Can't find what you're looking for?
Get in touch with a Bigge representative now - we're just a phone call away!
Contact us