2021 Kobelco CK1600G-2
Crawler Crane For Sale
2021 Kobelco CK1600G-2
Crawler Crane for Sale
Worldwide

Shipping Available
| | |
| --- | --- |
| Condition | New |
| Max Cap | 160 US Tons |
| Boom | 150 ft |
| Fixed Jib | N/A |
| Luffing Jib | Available |
| EQT # | NEWCK1600G-2 |
| Location | Houston, TX |
Additional boom and jib configurations may be available.
| | |
| --- | --- |
| Condition | New |
| Max Cap | 160 US Tons |
| Boom | 150 ft |
| Fixed Jib | N/A |
| Luffing Jib | Available |
| EQT # | NEWCK1600G-2 |
| Location | Houston, TX |
The Kobelco CK1600G/CK1600G-II is a lattice boom hydraulic crawler crane with a lift capacity of 160 US tons. It features a 250 ft crane boom, going up to 350 ft with the combination of a fixed jib. The crane also has an optional auxiliary sheave extendable on booms of 50 through 240 feet.

The CK1600G is powered by a Tier IV Hino P11VC 363 engine, with 1084ft‑s of torque. The ​"G" is for G‑mode, Kobelco's exclusive energy and fuel saving system. The G‑Mode eliminates needless operations and engine functions, allowing for reduced fuel consumption, and saving up to 30% more fuel than competing cranes. This crane also features a patented diesel particulate filter (DPF) that significantly reduces the increased particulate matter and nitrous oxide making the CK1600G's diesel engine one of the cleanest in the industry.
Finance your equipment from Bigge with our exclusive Financing Program
Bigge's program is built from our experience selling the most cranes in the industry as well as buying and financing cranes for Bigge's own Perfect Fleet™ of over 1,500 units. Our process is quick, easy, and flexible. We offer a range of competitive financing options to match your needs:
U.S. Customers
– Rates as low as 0%
– No upfront down payment
– Advance rate up to 100%*
– Up to a 7‑year term
– No prepayment penalty
– Interest-only period
– Up to 5 million dollars line of credit
Non-US Customers
– Rates as low as 6%
– No upfront down payment
– Advance rate up to 100%*
– Up to a 7‑year term
– No prepayment penalty
– Up to 5 million dollars line of credit
LEASE PURCHASE OPTIONS
– Custom lease terms (12, 18 or 24 month)
– No upfront down payment
– Up to 100% lease application towards final payment
– Lower financing rates than your local bank
– Quick underwriting/approval process
– Simplified documentation
* (includes tax, shipping, etc.)
With Bigge leasing, you have the option to purchase the equipment at the end or return it any time during your lease.
The Bigge Financing Program is subject to credit approval.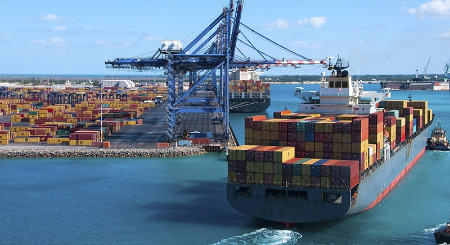 Bigge works with experienced logistic partners to handle shipping of our equipment to our customers and partners.
They have the knowledge and expertise to handle project cargo and deliver your equipment anywhere in the world. Our partners can accommodate any special considerations for large size and heavy machinery, inland and ocean freight and project management. This includes legal forms, customs paperwork and other issues that may arise until your equipment reaches the port of destination.
When you purchase equipment with Bigge, you have peace of mind that it will be handled by logistics professionals, and will arrive safe to your destination.
Can't find what you're looking for?
Get in touch with a Bigge representative now - we're just a phone call away!
Contact us
We're now offering a 1-year warranty on select Rough Terrain Cranes
Learn More