2018 Kobelco CK3300G-2
Crawler Crane For Sale
2018 Kobelco CK3300G-2
Crawler Crane for Sale
| | |
| --- | --- |
| Condition | Used |
| Max Cap | 330 US Tons |
| Boom | 200 ft |
| Fixed Jib | N/A |
| Luffing Jib | Available |
| | As of 10/01/2020 |
| EQT # | CCC330519 |
| Location | Tour This Facility Houston, TX |
Additional boom and jib configurations may be available.
| | |
| --- | --- |
| Condition | Used |
| Max Cap | 330 US Tons |
| Boom | 200 ft |
| Fixed Jib | N/A |
| Luffing Jib | Available |
| | As of 10/01/2020 |
| EQT # | CCC330519 |
| Location | Tour This Facility Houston, TX |
Max. Lifting Capacity — Crane : 330 US Tons
Max. Crane Boom Length : 295 ft
Max. Fixed Jib Combination : 256 ft + 100 ft
Heavy Fixed Jib Combination : 236 ft + 98 ft
Max. Lifting Capacity — Luffing : 132 US tons
Max. Luffing Boom Length : 197 ft
Max. Luffing Jib Length : 217 ft

2 drums with freefall
Block and ball
Additional main boom available
Luffing and fixed jib available

Base Machine:
Swing circle, swing brake, swing motor, 2 non freefall (front and rear) drums with 28 mm wire rope (spin resistant), boom hoist drum with 26 mm wire rope, hydraulic system, 24 volt electric system, operators cabin, air conditioning, fire extinguisher, 352,700 lbs of main counter weight, 88,200 lbs of carbody counter weight, 158.5 gallon fuel tank, 150 amp alternator, twist grip throttle,52" wide track shoes, two 12 volt batteries, 6.0kw starter, Scania DC 13 084A engine with 444 horsepower @ 2,100 r.p.m., box mast with self lifting cylinder, 78.7 ' basic boom (29.5' (9 m) boom base section, 19.7' (6 m) boom insert, 25.6' (7.8 m) tapered insert, 3.9' (1.2m) boom tip with 11 sheaves), toe blocking plate, travel alarm, Dial type winch speed control, house lock, Kobelco standard paint, fuel saving G — modes

Boom Foot Pin:
Hydraulic Boom Foot Pin
15.8 degree hydraulic tilting cab
Kobelco designed Touch Screen Load Moment Indicator, Hook overhoist prevention device, Boom and Overhoist auto stop, Function lock lever, Drum Turn Indicator
4 vertical translifters, including remote control device
4 Travel Motors Each crawler frame has double (2- speed) motors, one in the front and one in the rear
7' 10" Aux sheave
Boom Hoist Foot Pedal and Hand lever control
Twist grip type hand throttle, electrically actuated, in conjunction with a floor mounted pedal
Double Drum

Synchronized Double Drum Operation
3rd drum Hydraulic Prep
Hydraulic preparation consisting of hydraulic lines and valves
Observation Cameras
Main Drum, Aux Drum, Boom Drum, Rear and Left side
Anemometer
Main Boom Anemometer

Swing Limiter
Designed by Kobelco — touch technology for Operator settings
Upper Handrails installed on Main body
Standard boom, Fixed Jib, Luffing Jib, Reduced Counter weight, Clam Shell & Barge Charts both Hard and LMI charts
KCROSS Kobelco Remote Observation Satellite System — Telematic remote observation system free of charge for the life of ownership
Finance your equipment from Bigge with our exclusive Financing Program
Bigge's program is built from our experience selling the most cranes in the industry as well as buying and financing cranes for Bigge's own Perfect Fleet™ of over 1,500 units. Our process is quick, easy, and flexible. We offer a range of competitive financing options to match your needs:
U.S. Customers
– Rates as low as 0%
– No upfront down payment
– Advance rate up to 100%*
– Up to a 7‑year term
– No prepayment penalty
– Interest-only period
– Up to 5 million dollars line of credit
Non-US Customers
– Rates as low as 6%
– No upfront down payment
– Advance rate up to 100%*
– Up to a 7‑year term
– No prepayment penalty
– Up to 5 million dollars line of credit
LEASE PURCHASE OPTIONS
– Custom lease terms (12, 18 or 24 month)
– No upfront down payment
– Up to 100% lease application towards final payment
– Lower financing rates than your local bank
– Quick underwriting/approval process
– Simplified documentation
* (includes tax, shipping, etc.)
With Bigge leasing, you have the option to purchase the equipment at the end or return it any time during your lease.
The Bigge Financing Program is subject to credit approval.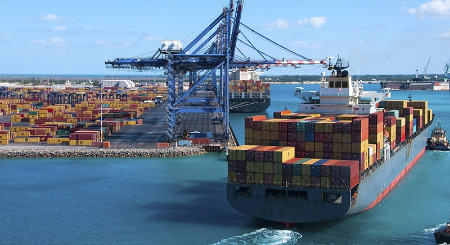 Bigge works with experienced logistic partners to handle shipping of our equipment to our customers and partners.
They have the knowledge and expertise to handle project cargo and deliver your equipment anywhere in the world. Our partners can accommodate any special considerations for large size and heavy machinery, inland and ocean freight and project management. This includes legal forms, customs paperwork and other issues that may arise until your equipment reaches the port of destination.
When you purchase equipment with Bigge, you have peace of mind that it will be handled by logistics professionals, and will arrive safe to your destination.
Can't find what you're looking for?
Get in touch with a Bigge representative now - we're just a phone call away!
Contact us