2023 Liebherr LR 1160.1
Crawler Crane For Sale
2023 Liebherr LR 1160.1
Crawler Crane for Sale
| | |
| --- | --- |
| Max Cap | 200 US Tons |
| Condition | New |
| Boom | 191 ft |
| Fixed Jib | N/A |
| Luffing Jib | Available |
| EQT # | NSCC200232 |
| Location | Tour This Facility Houston, TX |
Additional boom and jib configurations may be available.
| | |
| --- | --- |
| Max Cap | 200 US Tons |
| Condition | New |
| Boom | 191 ft |
| Fixed Jib | N/A |
| Luffing Jib | Available |
| EQT # | NSCC200232 |
| Location | Tour This Facility Houston, TX |
The Liebherr LR 1160.1 Crawler Crane is a high-quality crane that is ideal for heavy lifting applications. Whether you need to move heavy loads on construction sites, industrial projects, or energy installations the LR 1160.1 is the right crane for the job.

Key features of this outstanding machine:

Impressive Load Capacity: The Liebherr LR 1160.1 crawler crane has a maximum load capacity of 200 tons. This makes it ideal for lifting and moving heavy objects with ease.
Long Boom Length: The crane comes with a long boom length of up to 344 feet, making it ideal for working on high-rise buildings, bridges, and other tall structures.
Smooth Operation: The crane has a comfortable and spacious cab, designed to give the operator maximum visibility and control. The crane also features advanced control systems, which ensure smooth operation and precise movements.
Easy Transport: The Liebherr LR 1160.1 is easy to transport, thanks to its compact design and ability to self-assemble. It can be transported on a standard truck and assembled on-site within a short time.
High Safety Standards: The crane is built to meet the highest safety standards. It comes equipped with advanced safety features such as load moment limiter, automatic control of boom stability, and others.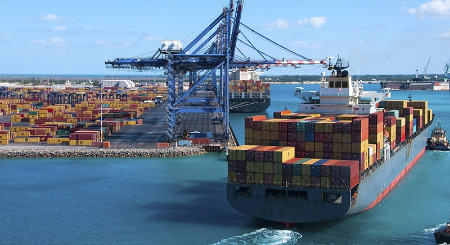 Bigge works with experienced logistic partners to handle shipping of our equipment to our customers and partners.
They have the knowledge and expertise to handle project cargo and deliver your equipment anywhere in the world. Our partners can accommodate any special considerations for large size and heavy machinery, inland and ocean freight and project management. This includes legal forms, customs paperwork and other issues that may arise until your equipment reaches the port of destination.
When you purchase equipment with Bigge, you have peace of mind that it will be handled by logistics professionals, and will arrive safe to your destination.
Can't find what you're looking for?
Get in touch with a Bigge representative now - we're just a phone call away!
Contact us