2020 Link-Belt HTC-86110
Truck Crane For Sale
2020 Link-Belt HTC-86110
Truck Crane for Sale
| | |
| --- | --- |
| Max Cap | 110 US Tons |
| Condition | Used |
| Boom | 164 ft |
| EQT # | HTC110423 |
| Location | Tour This Facility Houston, TX |
| | |
| --- | --- |
| Max Cap | 110 US Tons |
| Condition | Used |
| Boom | 164 ft |
| EQT # | HTC110423 |
| Location | Tour This Facility Houston, TX |
The Link-Belt HTC-86110 is a hydraulic truck crane with a maximum lift capacity of 110 tons. It has a maximum boom length of 164.1 feet and a maximum jib length of 58 feet.
The boom is a six section formed boom made of extra high tensile steel. One base section and 5 telescoping sections have multiple longitudinal bends for superior strength. These bends are possible by the two plate design. One double acting single stage hydraulic cylinder allows for each telescoping section to extend independently. The boom wear pads come with Tefgallon inserts that self-lubricate the boom, and the top and bottom wear pads are universal for all boom sections. The boom head is made up of 5 sheaves to increase the power and strength of the boom.
The hydraulic system is made up of three fixed displacement gear pumps that operate the automatic disconnect for the main and auxiliary winches, swing, boom hoist, control circuit, and telescope. One fixed displacement gear pump aids steering, two fixed displacement gear pumps aid the engine cooling fan, the front bumper, and the main outriggers.
The cab of the Link-Belt HTC-86110 is outfitted with all of the most demanded features in safety and comfort. Air conditioning, ergonomically designed controls, and radio are just a few of the features added to increase the comfort of the operator. Pulse is the operating system of the HTC-86110 and runs multiple programs, such as a rated capacity limiter, which keeps the crane operating efficiently and safely.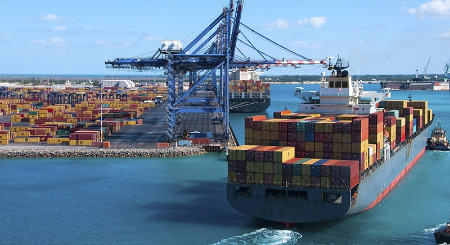 Bigge works with experienced logistic partners to handle shipping of our equipment to our customers and partners.
They have the knowledge and expertise to handle project cargo and deliver your equipment anywhere in the world. Our partners can accommodate any special considerations for large size and heavy machinery, inland and ocean freight and project management. This includes legal forms, customs paperwork and other issues that may arise until your equipment reaches the port of destination.
When you purchase equipment with Bigge, you have peace of mind that it will be handled by logistics professionals, and will arrive safe to your destination.
Can't find what you're looking for?
Get in touch with a Bigge representative now - we're just a phone call away!
Contact us