2011 Link-Belt LS-248H5
Crawler Crane For Sale
2011 Link-Belt LS-248H5
Crawler Crane for Sale
| | |
| --- | --- |
| Condition | Used |
| Max Cap | 200 US Tons |
| Boom | 180 ft |
| Fixed Jib | N/A |
| Luffing Jib | Available |
| Winches | 2 |
| | As of 07/13/2022 |
| EQT # | CCC200513 |
| Location | Tour This Facility Ponca, NE |
Additional boom and jib configurations may be available.
| | |
| --- | --- |
| Condition | Used |
| Max Cap | 200 US Tons |
| Boom | 180 ft |
| Fixed Jib | N/A |
| Luffing Jib | Available |
| Winches | 2 |
| | As of 07/13/2022 |
| EQT # | CCC200513 |
| Location | Tour This Facility Ponca, NE |
The cab of the 248 HSL is full of safety and comfort features. An adjustable seat and air conditioning keep an operator comfortable and a rated capacity limiter system, a rearview camera, and tinted safety glass are just a few features that the 248 HSL offers to increase the safety of the operator and the safety of others on the jobsite.

The engine is a Cummins QSB 6.7 that is rated at 270 horsepower and has full pressure lubrication and an electric control shutdown. The hydraulics of the Link-Belt 248 HSL were created with complete accuracy in independent or simultaneous movement of the entire crane in mind. Composing the system is a combination of variable and fixed displacement pumps powering the load hoist drums, swing motors, pilot control, and hoist brake cooling system.

The counterweight system is divided up into 11 parts. By dividing the system up into this many parts, the Link-Belt team ensured that the 248 HSL could be shipped with just the amount of counterweight needed to complete each job. This choice allows for saving money on shipping unneeded counterweight and time spent unloading counterweight that wouldn't be used.
Additional Details
All hydraulic power with fine inching control
Self-assembly and disassembly (no helper crane required)
Main transport load is 68,100 lbs (30 890 kg)
Completely sealed lower
Compact travel drives
Ergonomic cab layout with arm chair controls
248 hp Isuzu A‑6SD1TQB-01 engine
High flotation, extra-wide self-cleaning 44" (1.12 m) track shoes
Ball bearing turntable with two-position locking mechanism
Sealed track rollers, idler and drive planetaries and compact hydrostatic drives
Side frame counterweights — 24,000 lbs (10 886 kg) each
independent hydraulic powered drums
boom hoist limiting device
independent hydraulic swing and travel
swing brake ** drum rotation indicators
48,000 lb. (21 772 kg) side frame auxiliary counterweights ** catwalks
hydraulic boom foot pin removal
live mast
1,050' (320.04 m) of 1" (25 mm) diameter wire rope, 715' (217.93 m) of 7÷8" (22 mm) diameter boom hoist rope
hook block
basic pendants
77 gallon Fuel tank
24-volt Electrical system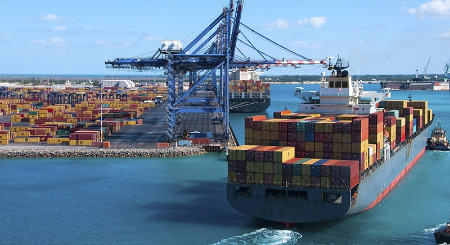 Bigge works with experienced logistic partners to handle shipping of our equipment to our customers and partners.
They have the knowledge and expertise to handle project cargo and deliver your equipment anywhere in the world. Our partners can accommodate any special considerations for large size and heavy machinery, inland and ocean freight and project management. This includes legal forms, customs paperwork and other issues that may arise until your equipment reaches the port of destination.
When you purchase equipment with Bigge, you have peace of mind that it will be handled by logistics professionals, and will arrive safe to your destination.
Can't find what you're looking for?
Get in touch with a Bigge representative now - we're just a phone call away!
Contact us