2011 Link-Belt RTC-80130-II
Rough Terrain Crane For Sale
2011 Link-Belt RTC-80130-II
Rough Terrain Crane for Sale
| | |
| --- | --- |
| Condition | Used |
| Max Cap | 130 US Tons |
| Boom | 162 ft |
| | As of 05/05/2021 |
| EQT # | RTC130105 |
| Location | Tour This Facility San Leandro, CA |
| | |
| --- | --- |
| Condition | Used |
| Max Cap | 130 US Tons |
| Boom | 162 ft |
| | As of 05/05/2021 |
| EQT # | RTC130105 |
| Location | Tour This Facility San Leandro, CA |
The Link-Belt RTC-80130-II hosts a bi-directional hydraulic swing motor that is mounted to a planetary reducer. That allows for 360-degree continuous motion.

It's comes standard with four steering modes: independent front, combination, crab, and independent rear. It's powered by a six-cylinder Cummins QSL engine that can produce up to 350 hp (261 kW).

That's not all there is to love about this rough terrain crane though. It also comes standard with a fully-equipped, acoustically-lined operator cab that is covered with tinted and tempered windows. Other features of the cab include: a fire extinguisher, a cup holder, an air conditioner and heating system, a sliding right side window for ventilation, a two-position travel swing lock, a circulating fan, a defroster for the front window, a bubble level, and an adjustable operator seat.

For those looking to get a bit more out of the Link-Belt RTC-80130-II, there are several options available. These include: hook blocks and ball, an auxiliary lifting sheave, additional flys, and an auxiliary winch.
Finance your equipment from Bigge with our exclusive Financing Program
Bigge's program is built from our experience selling the most cranes in the industry as well as buying and financing cranes for Bigge's own Perfect Fleet™ of over 1,500 units. Our process is quick, easy, and flexible. We offer a range of competitive financing options to match your needs:
U.S. Customers
– Rates as low as 0%
– No upfront down payment
– Advance rate up to 100%*
– Up to a 7‑year term
– No prepayment penalty
– Interest-only period
– Up to 5 million dollars line of credit
Non-US Customers
– Rates as low as 6%
– No upfront down payment
– Advance rate up to 100%*
– Up to a 7‑year term
– No prepayment penalty
– Up to 5 million dollars line of credit
LEASE PURCHASE OPTIONS
– Custom lease terms (12, 18 or 24 month)
– No upfront down payment
– Up to 100% lease application towards final payment
– Lower financing rates than your local bank
– Quick underwriting/approval process
– Simplified documentation
* (includes tax, shipping, etc.)
With Bigge leasing, you have the option to purchase the equipment at the end or return it any time during your lease.
The Bigge Financing Program is subject to credit approval.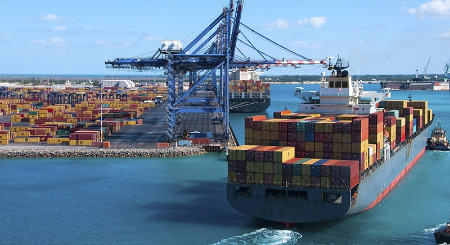 Bigge works with experienced logistic partners to handle shipping of our equipment to our customers and partners.
They have the knowledge and expertise to handle project cargo and deliver your equipment anywhere in the world. Our partners can accommodate any special considerations for large size and heavy machinery, inland and ocean freight and project management. This includes legal forms, customs paperwork and other issues that may arise until your equipment reaches the port of destination.
When you purchase equipment with Bigge, you have peace of mind that it will be handled by logistics professionals, and will arrive safe to your destination.
Can't find what you're looking for?
Get in touch with a Bigge representative now - we're just a phone call away!
Contact us