2021 Maeda MC405
Mini Crane For Sale
2021 Maeda MC405
Mini Crane for Sale
| | |
| --- | --- |
| Condition | New |
| Max Cap | 4 US Tons |
| Boom | 54 ft |
| EQT # | NEWMC405 |
| Location | Tour This Facility Houston, TX |
| | |
| --- | --- |
| Condition | New |
| Max Cap | 4 US Tons |
| Boom | 54 ft |
| EQT # | NEWMC405 |
| Location | Tour This Facility Houston, TX |
Maximum Capacity 8,480 lb., 1,140 lb. on Fly Jib
Maximum Working Radius 52.4'
Maximum Lifting Height 55.1', 67.9' w/​Fly Jib
Hook Speed 33 ft./min [59 ft./min] 4 Part/​4th Layer
Single Line Speed 132 ft./min [236 ft./min] 4th Layer
Hoist Rope IWRC 6 x WS(26) 8mm x 302'
Boom System Type Automatic 5 Section, Pentagonal Telescopic Length 15'6" — 54'0"
Telescopic Stroke / Speed 38'5" / 54.2 sec [41.3 sec]
Fly Jib Type Single Length, Box Tube, 1 Point Sheave
Length 14'9", Total Boom + Fly Jib — 68'9"
Stowage Swing Away, Side Stowed On Boom Base
Boom Hoist Angle / Speed 0° — 76°/ 23.5 sec [16 sec]
Swing Radius / Speed 360° / 2.1 RPM [2.5 RPM]
Travel Crawler System Drive Hydraulic Motor, Stepless Speed Changer
Travel Speed 0 — 2.05 mph
Gradability 20° Design Limit | 15° Set Limit
Ground Contact 5'7" Length, 12.5" Wide
Ground Pressure 7.27 PSI Diesel Model
7.45 PSI Electric Dual Power Model
Engine Type: Yanmar 3TNV88-BPMB
4 Cycle, 3 Cylinder, Water Cooled
Rated Output 28.7 hp / 2400 min‑1, 29.6 ps / 2400 RPM
Fuel Tank 15.8 Gallon
Electric Motor (Dual Power) Type Totally Enclosed Fan Cooled Motor Size
7.5 kw, 4P, 230V, 3 phase, Inverter 30 hz — 60 hz
Remote Control Standard
Cable Remote Control, Crane & Outrigger Operation,
Graduated Micro Speed, Load & Rated Load LCD Display
Dimensions Stowed LxWxH L 16'4" x W 4'7" x H 6'6"
Net Weight Diesel Model 12,400 lb. Electric Dual Power +300 lb.
Fly Jib +330 lb.

Features:
• 5 section fully automatic boom
• Fly jib (optional)
• Confined area 3 position outrigger
• Rubber tracks
• 2 speed travel and crane functions
• 2 speed winch with hydraulic brake
Finance your equipment from Bigge with our exclusive Financing Program
Bigge's program is built from our experience selling the most cranes in the industry as well as buying and financing cranes for Bigge's own Perfect Fleet™ of over 1,500 units. Our process is quick, easy, and flexible. We offer a range of competitive financing options to match your needs:
U.S. Customers
– Rates as low as 0%
– No upfront down payment
– Advance rate up to 100%*
– Up to a 7‑year term
– No prepayment penalty
– Interest-only period
– Up to 5 million dollars line of credit
Non-US Customers
– Rates as low as 6%
– No upfront down payment
– Advance rate up to 100%*
– Up to a 7‑year term
– No prepayment penalty
– Up to 5 million dollars line of credit
LEASE PURCHASE OPTIONS
– Custom lease terms (12, 18 or 24 month)
– No upfront down payment
– Up to 100% lease application towards final payment
– Lower financing rates than your local bank
– Quick underwriting/approval process
– Simplified documentation
* (includes tax, shipping, etc.)
With Bigge leasing, you have the option to purchase the equipment at the end or return it any time during your lease.
The Bigge Financing Program is subject to credit approval.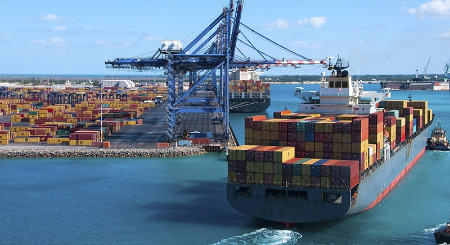 Bigge works with experienced logistic partners to handle shipping of our equipment to our customers and partners.
They have the knowledge and expertise to handle project cargo and deliver your equipment anywhere in the world. Our partners can accommodate any special considerations for large size and heavy machinery, inland and ocean freight and project management. This includes legal forms, customs paperwork and other issues that may arise until your equipment reaches the port of destination.
When you purchase equipment with Bigge, you have peace of mind that it will be handled by logistics professionals, and will arrive safe to your destination.
Can't find what you're looking for?
Get in touch with a Bigge representative now - we're just a phone call away!
Contact us