2021 Manitex 3051T
Boom Truck For Sale
2021 Manitex 3051T
Boom Truck for Sale
| | |
| --- | --- |
| Condition | New |
| Max Cap | 30 US Tons |
| Boom | 51 ft |
| EQT # | BTNEW3051T |
| Location | Tour This Facility Houston, TX |
| | |
| --- | --- |
| Condition | New |
| Max Cap | 30 US Tons |
| Boom | 51 ft |
| EQT # | BTNEW3051T |
| Location | Tour This Facility Houston, TX |
MANITEX 3051T
30 TON CRANE
Standard features:
51' Three-Section Telescopic Boom, 7 Ton Hook and Ball, 3‑Load Sheave Quick Reeve Boom Head, Hard-Wired Anti-Two Block w/​lockout, Boom Hoist Cylinder, System Pressure Gauge, 372° Non continuous Rotation, Boom Rest- Tractor Mount, Engine Start/​Stop, Operator's Service/​Parts Manuals, Boom Length and Angle Indicators, Electronic Foot Throttle, Signal Horn, Bubble Level, Beverage Cup Holders, 2‑speed Hoist w/​Grooved Drum, 335' of 9÷16" Rotation Resistant Wire Rope, 70 Gallon Reservoir Mount for Tractor Mount w/​Suction Strainer & Ball Valve, Pedestal, Turret, Rotation Bearing & Swing System, Dual Operator Control Stations, Can Bus Load Moment Indicator w/​Internal length Cable – Audio/​Visual Capacity Alert w/​Shutoff, Hermetically sealed Printed Circuit Board Electrical System w/​LED Circuit Status Indicators, Audible Outrigger /​Stabilizer Motion Alarm, Out and Down Rear Stabilizers, A‑Frame Outriggers, 3‑Section Gear Hydraulic Pump – CCW Rotation is Standard, Outrigger Monitoring System.
Finance your equipment from Bigge with our exclusive Financing Program
Bigge's program is built from our experience selling the most cranes in the industry as well as buying and financing cranes for Bigge's own Perfect Fleet™ of over 1,500 units. Our process is quick, easy, and flexible. We offer a range of competitive financing options to match your needs:
U.S. Customers
– Rates as low as 0%
– No upfront down payment
– Advance rate up to 100%*
– Up to a 7‑year term
– No prepayment penalty
– Interest-only period
– Up to 5 million dollars line of credit
Non-US Customers
– Rates as low as 6%
– No upfront down payment
– Advance rate up to 100%*
– Up to a 7‑year term
– No prepayment penalty
– Up to 5 million dollars line of credit
LEASE PURCHASE OPTIONS
– Custom lease terms (12, 18 or 24 month)
– No upfront down payment
– Up to 100% lease application towards final payment
– Lower financing rates than your local bank
– Quick underwriting/approval process
– Simplified documentation
* (includes tax, shipping, etc.)
With Bigge leasing, you have the option to purchase the equipment at the end or return it any time during your lease.
The Bigge Financing Program is subject to credit approval.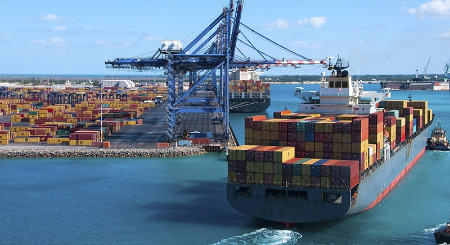 Bigge works with experienced logistic partners to handle shipping of our equipment to our customers and partners.
They have the knowledge and expertise to handle project cargo and deliver your equipment anywhere in the world. Our partners can accommodate any special considerations for large size and heavy machinery, inland and ocean freight and project management. This includes legal forms, customs paperwork and other issues that may arise until your equipment reaches the port of destination.
When you purchase equipment with Bigge, you have peace of mind that it will be handled by logistics professionals, and will arrive safe to your destination.
Can't find what you're looking for?
Get in touch with a Bigge representative now - we're just a phone call away!
Contact us