2019 Manitex 40124SHL
Boom Truck For Sale
2019 Manitex 40124SHL
Boom Truck for Sale
Worldwide

Shipping Available
| | |
| --- | --- |
| Condition | Used |
| Max Cap | 40 US Tons |
| Boom | 124 ft |
| Fixed Jib | 31-55 ft |
| | |
| EQT # | BT40102 |
| Location | Houston, TX |
| | |
| --- | --- |
| Condition | Used |
| Max Cap | 40 US Tons |
| Boom | 124 ft |
| Fixed Jib | 31-55 ft |
| | |
| EQT # | BT40102 |
| Location | Houston, TX |
BOOM
Inverted T‑cross section designed for optimum strength to weight ratio; 4‑section telescoping type, extended and retracted proportionally by a double-acting hydraulic cylinder and a cable-crowd system. Fitted with easily replaceable self-lubricating wear pads for smooth operation. Quick Reeve Boom Point – Fitted with two upper and three lower high-density nylon load sheaves mounted on heavyduty roller bearings. Removable pin-type rope guards. Boom Elevation – Double-acting hydraulic cylinder. Working range from 5° below horizontal to 75° above. Load Hook – 5‑ton (4,5 mton) capacity hook with heavyduty swivel and weight is provided for single-line operation. Jib (Option) — Inverted T‑cross section designed for optimum strength to weight ratio. 2‑Section Jib 30'6 (9,3 m) to 55' (16,8 m), Offsetting (0°, 15°, 30°); manually extended. Features Jib Jack and stow bracket design for one-man operations. Compatible with models 40100s and 40124S.
HOIST
Planetary reducer with wet multi-disc spring applied, hydraulically released internal brake and grooved drum; negative draft angle on drum flange and load line tension roller virtually eliminates load line stacking while spooling. High efficiency two speed hydraulic motor equipped with patented brake valve for precise lowering. Main Hoist – Maximum theoretical line speed 453 fpm (138 mpm); maximum theoretical bottom-layer line pull 13,050 lbs (5,919 kg). Auxiliary Hoist (Option) — Same as Main Wire Rope – 380 ft. (115,8 m) diameter. Low Torque type; a designed balance between rope lay and strand lay offers characteristics similar to those attributed to rotation resistant ropes at a 3.5:1 safety design factor.
SWING SYSTEM
Continuous rotation, free swing system assists in tandem lifting and centering of boom over loads. Externally mounted, double-reduction planetary gearbox driven by hydraulic motor. Equipped with a dual brake system; spring-applied hydraulically-released Parking Brake and a foot actuated Dynamic Service brake. Ball-bearing swing circle with external gear.
OUTRIGGERS
Out-and-down style outriggers, operated independently for precise leveling. Fully extended, intermediate extension and fully retracted outrigger beam positions. Bubble levels located in operator cab and near outrigger manual controls. Maximum outrigger spread 22' (6,7 m), Intermediate outrigger spread 14.3 ft (4,4), 16" (406,4 mm) diameter floats. Front Bumper Stabilizer — Single stabilizer assembly mounted at the front of the truck (required); maximum float load is controlled by preset counterbalance valve to prevent overloading the stabilizer. This feature requires truck front frame extensions, consult factory.
MOUNTING
Lower frame is mounted to chassis by threaded rods and clamp plates. No welding, drilling, or bolting to truck frame is required. Lower Frame – Torsionally resistant, rigid 4‑plate design with integrated outriggers and pedestal. Rear Underride Protection – Standard on factory-mounted cranes. Fabricated structure mounted under rear of crane. Complies with Bureau Motor Carrier Safety Standard 393.86. Boom Rest – Heavy-duty fabrication. Easily removed to simplify loading and unloading truck deck.
CONTROL SYSTEM
Single cab enclosed operator platform and seat mounted to turret. Four ​"pilot operated" single-axis crane controls provide precise metering and multifunction capability; winch control fitted with hoist drum rotation indicator (HDRI). Controls are arranged in accordance with ANSI B30.5 standards. The operator station also includes engine start/​stop, electronic foot throttle, signal horn, load moment indicator display, view of boom angle indictor, load chart, range diagram and the Manitex ACCUSwing control that allows the operator to adjust swing speed up to a maximum of 2.0 rpm. The operator can with a switch change from no-free swing to free swing.
Finance your equipment from Bigge with our exclusive Financing Program
Bigge's program is built from our experience selling the most cranes in the industry as well as buying and financing cranes for Bigge's own Perfect Fleet™ of over 1,500 units. Our process is quick, easy, and flexible. We offer a range of competitive financing options to match your needs:
U.S. Customers
– Rates as low as 0%
– No upfront down payment
– Advance rate up to 100%*
– Up to a 7‑year term
– No prepayment penalty
– Interest-only period
– Up to 5 million dollars line of credit
Non-US Customers
– Rates as low as 6%
– No upfront down payment
– Advance rate up to 100%*
– Up to a 7‑year term
– No prepayment penalty
– Up to 5 million dollars line of credit
LEASE PURCHASE OPTIONS
– Custom lease terms (12, 18 or 24 month)
– No upfront down payment
– Up to 100% lease application towards final payment
– Lower financing rates than your local bank
– Quick underwriting/approval process
– Simplified documentation
* (includes tax, shipping, etc.)
With Bigge leasing, you have the option to purchase the equipment at the end or return it any time during your lease.
The Bigge Financing Program is subject to credit approval.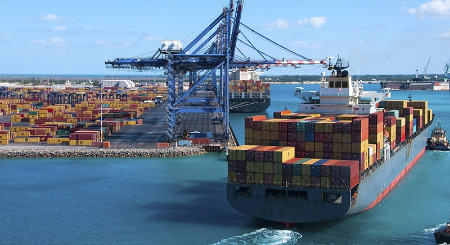 Bigge works with experienced logistic partners to handle shipping of our equipment to our customers and partners.
They have the knowledge and expertise to handle project cargo and deliver your equipment anywhere in the world. Our partners can accommodate any special considerations for large size and heavy machinery, inland and ocean freight and project management. This includes legal forms, customs paperwork and other issues that may arise until your equipment reaches the port of destination.
When you purchase equipment with Bigge, you have peace of mind that it will be handled by logistics professionals, and will arrive safe to your destination.
Can't find what you're looking for?
Get in touch with a Bigge representative now - we're just a phone call away!
Contact us
Have a Liebherr LTM 1500 or LTM 1750 for sale? We want to buy it!
Learn More