2022 Peiner SK 575-32
Hammerhead For Sale
2022 Peiner SK 575-32
Hammerhead for Sale
| | |
| --- | --- |
| Condition | New |
| Max Cap | 35.3 US Tons |
| EQT # | NSTHH32222 |
| Location | Tour This Facility Houston, TX |
Price includes upper only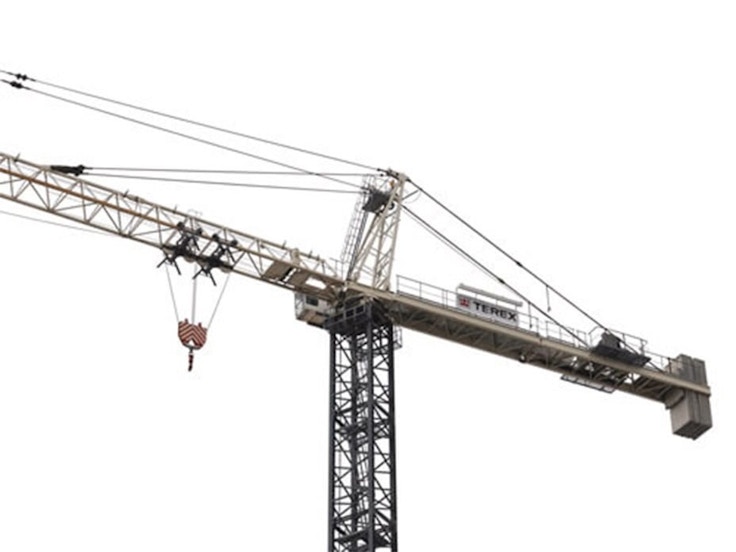 | | |
| --- | --- |
| Condition | New |
| Max Cap | 35.3 US Tons |
| EQT # | NSTHH32222 |
| Location | Tour This Facility Houston, TX |
The Terex/​Peiner SK 575 – 32 is the largest and strongest hammerhead crane from the SK series. This tower crane has a maximum lift capacity of 32 metric tons (35.3 U.S. tons). The maximum length that the jib extends to is 80 m (263 ft.). The lifting capacity while at maximum jib length is 3.9 metric tons (4.3 U.S. tons). The crane has multiple operational jib and tower configurations which can be set at different lengths with optional mast inserts.
The SK 575 – 32 can be set up using a concrete foundation or an undercarriage tower base. Some other configurations are possible by using a bottom climbing structure or a tied in structure configuration for more support. Transfer mats can be used to combine elements of different cranes, to suit the exact demand of each job.
The SK 575 – 32 comes equipped with the EVO15 CAB. Its new design inside and outside increases visibility and operator comfort as well as simple to use controls. The joystick controls offer smooth control of all operations which gives full oversight despite height or the weather conditions. New ergonomics and cabin ambience reduce fatigue and promote productivity and safety operation. This hammerhead crane is well suited for heavy lifting and placement duties on most challenging jobsites.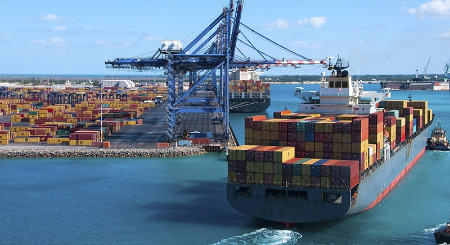 Bigge works with experienced logistic partners to handle shipping of our equipment to our customers and partners.
They have the knowledge and expertise to handle project cargo and deliver your equipment anywhere in the world. Our partners can accommodate any special considerations for large size and heavy machinery, inland and ocean freight and project management. This includes legal forms, customs paperwork and other issues that may arise until your equipment reaches the port of destination.
When you purchase equipment with Bigge, you have peace of mind that it will be handled by logistics professionals, and will arrive safe to your destination.
Can't find what you're looking for?
Get in touch with a Bigge representative now - we're just a phone call away!
Contact us