2021 Potain Igo T 130
Self-Erecting For Sale
2021 Potain Igo T 130
Self-Erecting for Sale
| | |
| --- | --- |
| Condition | New |
| Max Cap | 8.8 US Tons |
| Winches | 2 |
| EQT # | NEWIGOT130 |
| Location | Houston, TX |
| | |
| --- | --- |
| Condition | New |
| Max Cap | 8.8 US Tons |
| Winches | 2 |
| EQT # | NEWIGOT130 |
| Location | Houston, TX |
The Potain Igo T 130 hydraulic tower crane is the largest crane in the self-erecting Potain range yet it offers the most flexibility in configuration. The crane has a max lift capacity of 8 tons (8.8 U.S. tons). The height of the telescopic lattice mast can reach up to 37.3 m (122 ft) and move 360 ̊ during raising sequence. A max. hook height with horizontal jib reaches out to 37.3 m (122 ft), a max, hook height 61 m (200 ft) with 50 m (164 ft) jib set at 30°.The operating hook radius of the crane works within a 50 m (164 ft). The crane has multiple operational jib configurations and mast can be set at different lengths with optional mast inserts.

The Igo T 130 uses a 480 volt system and comes with Power Control which allows for a reduction in power supply for a proportional reduction in hoisting speed. The crane can be operated via a wireless remote, battery charger and extra battery are provided with crane. Ballast requirement for the crane consists of, at minimum, eleven (11) slabs each weighing 4.05 tons (4.4 U.S. tons). An additional slab is required in some raised jib configurations.

The crane comes equipped with SmartCom, an embedded control system in CAN bus network that is located in the control panel. This electronic system offers many controls and processes making putting the crane into service, as well as controlling the safety devices easier. This crane comes with UL/CSA listed components in the main electrical panel. With a single trailer transport and a folding jib, the Igo T 130 fits in easily among even the tightest jobsite constraints. Safety is always a priority therefore, the crane comes standard with an anemometer, lights and buzzers to alert the operator when nearing limits of operation.
Finance your equipment from Bigge with our exclusive Financing Program
Bigge's program is built from our experience selling the most cranes in the industry as well as buying and financing cranes for Bigge's own Perfect Fleet™ of over 1,500 units. Our process is quick, easy, and flexible. We offer a range of competitive financing options to match your needs:
U.S. Customers
– Rates as low as 0%
– No upfront down payment
– Advance rate up to 100%*
– Up to a 7‑year term
– No prepayment penalty
– Interest-only period
– Up to 5 million dollars line of credit
Non-US Customers
– Rates as low as 6%
– No upfront down payment
– Advance rate up to 100%*
– Up to a 7‑year term
– No prepayment penalty
– Up to 5 million dollars line of credit
LEASE PURCHASE OPTIONS
– Custom lease terms (12, 18 or 24 month)
– No upfront down payment
– Up to 100% lease application towards final payment
– Lower financing rates than your local bank
– Quick underwriting/approval process
– Simplified documentation
* (includes tax, shipping, etc.)
With Bigge leasing, you have the option to purchase the equipment at the end or return it any time during your lease.
The Bigge Financing Program is subject to credit approval.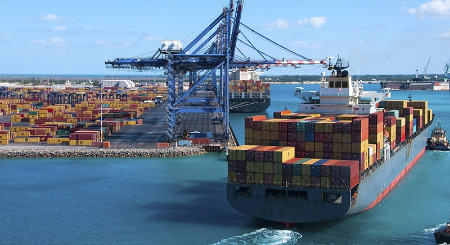 Bigge works with experienced logistic partners to handle shipping of our equipment to our customers and partners.
They have the knowledge and expertise to handle project cargo and deliver your equipment anywhere in the world. Our partners can accommodate any special considerations for large size and heavy machinery, inland and ocean freight and project management. This includes legal forms, customs paperwork and other issues that may arise until your equipment reaches the port of destination.
When you purchase equipment with Bigge, you have peace of mind that it will be handled by logistics professionals, and will arrive safe to your destination.
Can't find what you're looking for?
Get in touch with a Bigge representative now - we're just a phone call away!
Contact us