2021 Tadano ATF 70G-4
All-Terrain Crane For Sale
2021 Tadano ATF 70G-4
All-Terrain Crane for Sale
| | |
| --- | --- |
| Condition | New |
| Max Cap | 70 US Tons |
| Boom | 171 ft |
| EQT # | NEWATF70G-4 |
| Location | Tour This Facility Houston, TX |
| | |
| --- | --- |
| Condition | New |
| Max Cap | 70 US Tons |
| Boom | 171 ft |
| EQT # | NEWATF70G-4 |
| Location | Tour This Facility Houston, TX |
The Tadano ATF 70G‑4 is an all-terrain crane with a maximum lift capacity of 75 tons. The Tadano ATF 70G‑4 offers two separate main boom lengths, either a 5 section telescoping boom reaching 144 feet, or a six stage telescoping boom which measures 170 feet. Both versions of this boom are made with high tensile, fine grain steel and a single telescopic cylinder. All of the sections are extendable under partial load, reducing the amount of time needed to set up lifts. The boom head was created with 6 sheaves that increase the power and lift capacity of the crane. The maximum jib length is 52.5 feet.

The three circuit diesel hydraulic system has both a power controlled axial piston double pump and a double gear pump. The brake system is made up of service disc brakes, parking brakes acting on the 2nd 3rd and 4th axle, and auxiliary brakes. The ZF-Servocom dual-circuit hydraulic steering system has an emergency steering pump. Steering of all axles is possible, and the first two axles have mechanical hydraulically assisted steering.

The frame of both the carrier and the superstructure are torsion-resistant, have a central lubricating system, and are made from high strength, fine grained steel. The frame of the superstructure is connected to the frame of the carrier by a single-row ball bearing slewing ring.
Finance your equipment from Bigge with our exclusive Financing Program
Bigge's program is built from our experience selling the most cranes in the industry as well as buying and financing cranes for Bigge's own Perfect Fleet™ of over 1,500 units. Our process is quick, easy, and flexible. We offer a range of competitive financing options to match your needs:
U.S. Customers
– Rates as low as 0%
– No upfront down payment
– Advance rate up to 100%*
– Up to a 7‑year term
– No prepayment penalty
– Interest-only period
– Up to 5 million dollars line of credit
Non-US Customers
– Rates as low as 6%
– No upfront down payment
– Advance rate up to 100%*
– Up to a 7‑year term
– No prepayment penalty
– Up to 5 million dollars line of credit
LEASE PURCHASE OPTIONS
– Custom lease terms (12, 18 or 24 month)
– No upfront down payment
– Up to 100% lease application towards final payment
– Lower financing rates than your local bank
– Quick underwriting/approval process
– Simplified documentation
* (includes tax, shipping, etc.)
With Bigge leasing, you have the option to purchase the equipment at the end or return it any time during your lease.
The Bigge Financing Program is subject to credit approval.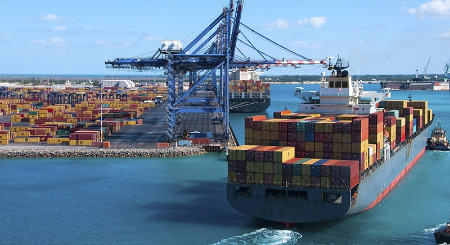 Bigge works with experienced logistic partners to handle shipping of our equipment to our customers and partners.
They have the knowledge and expertise to handle project cargo and deliver your equipment anywhere in the world. Our partners can accommodate any special considerations for large size and heavy machinery, inland and ocean freight and project management. This includes legal forms, customs paperwork and other issues that may arise until your equipment reaches the port of destination.
When you purchase equipment with Bigge, you have peace of mind that it will be handled by logistics professionals, and will arrive safe to your destination.
Can't find what you're looking for?
Get in touch with a Bigge representative now - we're just a phone call away!
Contact us