2021 Tadano GR-1600XL-2
Rough Terrain Crane For Sale
2021 Tadano GR-1600XL-2
Rough Terrain Crane for Sale
| | |
| --- | --- |
| Condition | New |
| Max Cap | 160 US Tons |
| Boom | 200 ft |
| Engine | Cummins QSB6.7 |
| Winches | 2 |
| EQT # | NEWGR1600XL |
| Location | Tour This Facility Houston, TX |
| | |
| --- | --- |
| Condition | New |
| Max Cap | 160 US Tons |
| Boom | 200 ft |
| Engine | Cummins QSB6.7 |
| Winches | 2 |
| EQT # | NEWGR1600XL |
| Location | Tour This Facility Houston, TX |
BOOM: 42'-200', six section, single cylinder, pinned. 210' tip height. 430 seconds to reach full extension.
JIB: 34−59' hydraulically offset bi-fold jib. Offsets from 0 – 40 degrees. Assist cylinders for mounting and storing, controlled at right side of superstructure. Self-stowing pins. On board tip height is 269.'
COUNTERWEIGHT: Hydraulically self-removable 40,100 lbs. + 24,500 lbs. total 64,600 lbs.
HOISTS: Equal performance main and auxiliary grooved drums with cable follower, rotation indicators and mirrors. 3/4′' wire rope with maximum line pull of 21,800 lbs. and permissible pull of 15,900 lbs. 535 fpm maximum line speed. Auxiliary boom nose.
CAB: All steel tilting, powered door window, tilt telescoping steering wheel; adjustable control lever stands with self-centering, pilot operated fingertip controls. Three way adjustable cloth operator's seat with armrests, high back and seat belt. Tinted shatterproof safety glass and sun visor. Windshield and skylight wiper and washer. Work lights. Floor mat.
LMI: Tadano AML‑C and Anti-two block with lockouts. Automatic speed reduction and soft stop functions. External warning lamp; fuel consumption monitor; radius, angle, tip height and swing preset function. Automatic Outrigger length indicator programs corresponding load chart.
HYDRAULICS: Two variable piston pumps for crane functions. One tandem gear for steering, swing and options. In-cab pump disconnect switch. Remote mounted oil cooler.
TRANSMISSION: Electronically controlled, fully automatic 5 forward and two reverse speeds.
DRIVE/STEER: 6X4X6. 1st axle: floating, steer and drive; 2nd axle: steer; 3rd axle: floating steer and drive. Four steering modes: two wheel front; 4 wheel rear; 6 wheel coordinated and 6 wheel crab. Axles two and three with centering light and automatic oscillation lockouts. Emergency steering device.
BRAKES: Air over hydraulic disc on all wheels. Electro-pneumatic exhaust brake. Air dryer. TIRES: (6) 26.5R25. Steel fenders. Tire inflation kit.
OUTRIGGERS: Four beam and jack, with four extensions lengths: 9'10", 18'1"; 23'11" and 26'11". Asymmetrical set up capability. Self-storing pads. Both front and rear boxes are self-removable.
BLOCK/BALL: 110 ton hook block, 7.9 ton headache ball. MISCELLANEOUS: Tadano twin swing system; 360 degree mechanical house lock; anemometer; Aircraft warning light; Eco mode system; fuel consumption monitor. Weighted hook storage. Machine data logging and monitoring system via internet ​"hello net." Halogen headlamps; dual rearview mirrors; tool storage compartment and back up alarm.
DIMENSIONS: Height 12'5"; Chassis width 10'10"; Overall width with full counterweight, 11'6". Chassis length 26'3", Overall length 53'2".
GVW: Total working weight with full counterweight of 199,000 lbs. Can strip to 113,000 lbs. with outrigger boxes and counterweight removed, and to 133,500 lbs. base unit with only counterweight removed. Can move on three or four total trucks.
Location: Houston, TX
Finance your equipment from Bigge with our exclusive Financing Program
Bigge's program is built from our experience selling the most cranes in the industry as well as buying and financing cranes for Bigge's own Perfect Fleet™ of over 1,500 units. Our process is quick, easy, and flexible. We offer a range of competitive financing options to match your needs:
U.S. Customers
– Rates as low as 0%
– No upfront down payment
– Advance rate up to 100%*
– Up to a 7‑year term
– No prepayment penalty
– Interest-only period
– Up to 5 million dollars line of credit
Non-US Customers
– Rates as low as 6%
– No upfront down payment
– Advance rate up to 100%*
– Up to a 7‑year term
– No prepayment penalty
– Up to 5 million dollars line of credit
LEASE PURCHASE OPTIONS
– Custom lease terms (12, 18 or 24 month)
– No upfront down payment
– Up to 100% lease application towards final payment
– Lower financing rates than your local bank
– Quick underwriting/approval process
– Simplified documentation
* (includes tax, shipping, etc.)
With Bigge leasing, you have the option to purchase the equipment at the end or return it any time during your lease.
The Bigge Financing Program is subject to credit approval.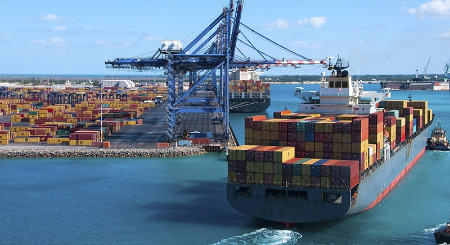 Bigge works with experienced logistic partners to handle shipping of our equipment to our customers and partners.
They have the knowledge and expertise to handle project cargo and deliver your equipment anywhere in the world. Our partners can accommodate any special considerations for large size and heavy machinery, inland and ocean freight and project management. This includes legal forms, customs paperwork and other issues that may arise until your equipment reaches the port of destination.
When you purchase equipment with Bigge, you have peace of mind that it will be handled by logistics professionals, and will arrive safe to your destination.
Can't find what you're looking for?
Get in touch with a Bigge representative now - we're just a phone call away!
Contact us