2013 Tadano GR-750XL-2
Rough Terrain Crane For Sale
2013 Tadano GR-750XL-2
Rough Terrain Crane for Sale
| | |
| --- | --- |
| Max Cap | 75 US Tons |
| Condition | Used |
| Boom | 141 ft |
| Winches | 2 |
| EQT # | RTC75173 |
| Location | Tour This Facility Denver, CO |
| | |
| --- | --- |
| Max Cap | 75 US Tons |
| Condition | Used |
| Boom | 141 ft |
| Winches | 2 |
| EQT # | RTC75173 |
| Location | Tour This Facility Denver, CO |
HELLO-NET

Under the HELLO-NET System, Tadano supports crane management via the Internet, providing information about operational status, position and maintenance. HELLO-NET Owner Sites enable sharing of machine data between Tadano and the machine owners, for advanced customer support. Information available includes; work history, machine position data, and maintenance information.

Asymmetrical Outrigger Set-up

When operating a crane with the asymmetrical outriggers extended, the AML‑C detects the extension width of all the crane's outriggers (front, rear, left, and right) to measure maximum work capacity in each area.

Reducing Fuel Consumption

Tadano aims to reduce fuel consumption with two newly developed technologies; the Eco Mode system and the Positive Control system. The Eco Mode system reduces fuel consumption by 40% when the crane is being operated, and the Positive Control system reduces fuel consumption by 60% when the crane is in standby.
Additional Details:
Five section full power partially synchronized boom 36.1'-141.1'
33.2' or 58.1' bi fold lattice jib with 3.5 degree 25 degree or 45 degree pinned offsets and self-storing pins.
Auxiliary lifting sheave (single top) stow able
Variable speed main hoist with grooved drum, cable follower and 771' of 3.4' cable.
Variable speed auxiliary hoist with grooved drum, cable follower and 436' of ¾" cable.
Drum rotation indicator (audible, visible and thumper type) main and auxiliary hoist.
Anti-two block device (overwind cutout)
Boom angle indicator
Tadano electronic load moment indicator system (AML‑C)
Outrigger extension length detector
Electronic crane monitoring system
Tadano twin swing system and 360 degree positive swing lock
Self-centering finger control levers with pilot control
Control pedals for boom elevation and boom telescoping
3 way adjustable cloth seat with armrests high back and seat belt
Tilt telescoping steering wheel
Tinted safety glass sand sun visor
Front windshield wiper and washer
Roof window wiper and washer
Power window (cab door)
Rear view mirrors (right and left side)
Mirror for main and auxiliary hoists
Cigarette lighter and ashtray
Cab floor mat
Pump disconnect in operators cab
Hydraulic oil cooler
Hot water cab heater and air conditioner
Positive control
Quick reeving type bi fold jib
Work lights
Independently controlled outriggers
Four outrigger extension positions
Self-storing outrigger pads
Cummins QSB6.7 turbo charged after cooled engine (270HP) with exhaust break
Electronic controlled automatic transmission driven by torque converter.
4 X 4 X 4 drive/​steer
Non spin rear differential
Automatic rear axle oscillation lockout system
29.5−25 22PR (OR) tires or 29.5−25 28PR (OR) tires
Disc brakes
Fenders
Air dryer
Water separator with filter (high filtration)
Engine over run alarm
Back up alarm
Low oil pressure/​high water temp. Warning device (visual)
Rear steer centering light
Air cleaner dust indicator
Full instrumentation package
Complete highway light package
Tool storage compartment
Tire inflation kit
24 volt electric system
6.2 ton (5.6 metric ton) hook with swivel
75 ton (68.0 metric ton) 7 sheave with swivel hook and safety latch for ¾" (19mm) wire rope
Towing hooks front and rear
Lifting eyes
Hook block tie down (front bumper) weighted hook storage compartment
Halogen head lamp
Telematics with Hello net via internet
Eco mode system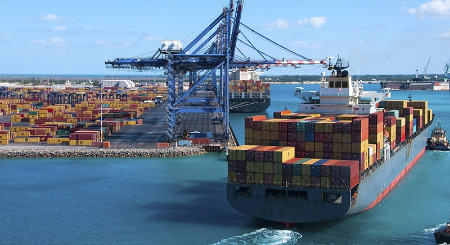 Bigge works with experienced logistic partners to handle shipping of our equipment to our customers and partners.
They have the knowledge and expertise to handle project cargo and deliver your equipment anywhere in the world. Our partners can accommodate any special considerations for large size and heavy machinery, inland and ocean freight and project management. This includes legal forms, customs paperwork and other issues that may arise until your equipment reaches the port of destination.
When you purchase equipment with Bigge, you have peace of mind that it will be handled by logistics professionals, and will arrive safe to your destination.
Can't find what you're looking for?
Get in touch with a Bigge representative now - we're just a phone call away!
Contact us