2020 Tadano GR-800XL-4
Rough Terrain Crane For Sale
2020 Tadano GR-800XL-4
Rough Terrain Crane for Sale
| | |
| --- | --- |
| Max Cap | 80 US Tons |
| Condition | Used |
| Boom | 154 ft |
| Winches | 2 |
| EQT # | RTC80200 |
| Location | Tour This Facility Houston, TX |
| | |
| --- | --- |
| Max Cap | 80 US Tons |
| Condition | Used |
| Boom | 154 ft |
| Winches | 2 |
| EQT # | RTC80200 |
| Location | Tour This Facility Houston, TX |
HELLO-NET
Under the HELLO-NET System, Tadano supports crane management via the Internet, providing information about operational status, position and maintenance. HELLO-NET Owner Sites enable sharing of machine data between Tadano and the machine owners, for advanced customer support. Information available includes; work history, machine position data, and maintenance information.
Asymmetrical Outrigger Set-up
When operating a crane with the asymmetrical outriggers extended, the AML‑C detects the extension width of all the crane's outriggers (front, rear, left, and right) to measure maximum work capacity in each area.
Reducing Fuel Consumption
Tadano aims to reduce fuel consumption with two newly developed technologies; the Eco Mode system and the Positive Control system. The Eco Mode system reduces fuel consumption by 40% when the crane is being operated, and the Positive Control system reduces fuel consumption by 60% when the crane is in standby.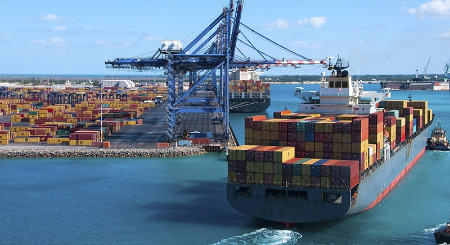 Bigge works with experienced logistic partners to handle shipping of our equipment to our customers and partners.
They have the knowledge and expertise to handle project cargo and deliver your equipment anywhere in the world. Our partners can accommodate any special considerations for large size and heavy machinery, inland and ocean freight and project management. This includes legal forms, customs paperwork and other issues that may arise until your equipment reaches the port of destination.
When you purchase equipment with Bigge, you have peace of mind that it will be handled by logistics professionals, and will arrive safe to your destination.
Can't find what you're looking for?
Get in touch with a Bigge representative now - we're just a phone call away!
Contact us