2004 Terex BT4792
Boom Truck For Sale
2004 Terex BT4792
Boom Truck for Sale
| | |
| --- | --- |
| Condition | Used |
| Max Cap | 24 US Tons |
| Boom | 92 ft |
| | As of 05/05/2021 |
| EQT # | BT23107 |
| Location | San Leandro, CA |
| | |
| --- | --- |
| Condition | Used |
| Max Cap | 24 US Tons |
| Boom | 92 ft |
| | As of 05/05/2021 |
| EQT # | BT23107 |
| Location | San Leandro, CA |
Terex boom truck cranes offer the latest in technology, hydraulics, ergonomics and design making them extremely flexible, reliable, and able to be deployed for a broad array of tasks. Advanced hydraulics and a powerful diesel engine makes the Terex BT4792 easy to drive and operate. Bigge is an authorized Terex dealer, and the world's largest Terex crane seller.
Additional Details
Electronic load moment indicator and anti-two-block device
Externally located planetary rotation drive for easy accessibility for maintenance
2‑speed planetary winch has 10,500 lb (4 703 kg) maximum permissible 1 part line, 37,000 Ib (16 783 kg) breaking strength, 186 ft/​min (57 m/​min) maximum line speed
Dual control station with direct mechanically controlled hydraulic system
90 gal (342 L) capacity hydraulic tank
Standard Engine Caterpillar C‑7 7.2 L I‑6
Standard Horsepower 300 hp @ 2,200 rpm
Standard Torque 860 Ib. Ft. @ 1,440 rpm
Full Tank Capacity 120 gal (454 L)
Standard Transmission Eaton Fuller RT-8908LL
Max Gradeability 17%
Max Speed Optional Transmission 74 mph (120 km/​h)
Front Tires 425/65R 22.5 Michelin XZY (20 ply)
Rear Tires 11R 22.5 Michelin XDE M/S (14 ply)
Brakes Air, Hydraulic Anti-Lock System
Exhaust Position Vertical Right Side

Finance your equipment from Bigge with our exclusive Financing Program
Bigge's program is built from our experience selling the most cranes in the industry as well as buying and financing cranes for Bigge's own Perfect Fleet™ of over 1,500 units. Our process is quick, easy, and flexible. We offer a range of competitive financing options to match your needs:
U.S. Customers
– Rates as low as 0%
– No upfront down payment
– Advance rate up to 100%*
– Up to a 7‑year term
– No prepayment penalty
– Interest-only period
– Up to 5 million dollars line of credit
Non-US Customers
– Rates as low as 6%
– No upfront down payment
– Advance rate up to 100%*
– Up to a 7‑year term
– No prepayment penalty
– Up to 5 million dollars line of credit
LEASE PURCHASE OPTIONS
– Custom lease terms (12, 18 or 24 month)
– No upfront down payment
– Up to 100% lease application towards final payment
– Lower financing rates than your local bank
– Quick underwriting/approval process
– Simplified documentation
* (includes tax, shipping, etc.)
With Bigge leasing, you have the option to purchase the equipment at the end or return it any time during your lease.
The Bigge Financing Program is subject to credit approval.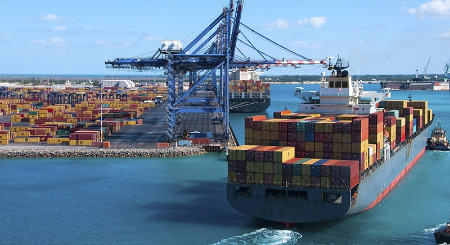 Bigge works with experienced logistic partners to handle shipping of our equipment to our customers and partners.
They have the knowledge and expertise to handle project cargo and deliver your equipment anywhere in the world. Our partners can accommodate any special considerations for large size and heavy machinery, inland and ocean freight and project management. This includes legal forms, customs paperwork and other issues that may arise until your equipment reaches the port of destination.
When you purchase equipment with Bigge, you have peace of mind that it will be handled by logistics professionals, and will arrive safe to your destination.
Can't find what you're looking for?
Get in touch with a Bigge representative now - we're just a phone call away!
Contact us