2016 Terex Crossover 8000
All-Terrain Crane For Sale
2016 Terex Crossover 8000
All-Terrain Crane for Sale
Worldwide

Shipping Available
| | |
| --- | --- |
| Condition | Used |
| Max Cap | 80 US Tons |
| Boom | 126 ft |
| EQT # | CWTEREX8000 |
| Location | Houston, TX |
| | |
| --- | --- |
| Condition | Used |
| Max Cap | 80 US Tons |
| Boom | 126 ft |
| EQT # | CWTEREX8000 |
| Location | Houston, TX |
The 8000 includes safety features such as a load moment indicator, which tells the operator the status of the crane, an engine display so the operator knows when to refuel and do maintenance, and a rated capacity indicator that includes an alarm when entering a work area exclusion zone, limiting hazardous situations.

The counterweight system has one bolted counterweight and four removable counterweights, allowing for the crane to be shipped at different weights for different jobs. The cab has the amenities to live up to the high standards of today's crane market, such as adjustable seating and an optional air conditioning unit.

The X‑pattern outriggers allow for maximum control while lifting, and maximum stability. The outriggers are also adjustable, to allow for the crane to be perfect for each job. ThSe hydraulic system is composed of piston and gear pumps, ensuring that the crane moves smoothly while mobile and that each piece of the crane moves seamlessly when lifting.
Additional Details
X‑pattern front outrigger design eliminates front jack requirement
Rated capacity indicator with work area definition
Maximum counterweight: 6,800 kg, 15,000 lb
Finance your equipment from Bigge with our exclusive Financing Program
Bigge's program is built from our experience selling the most cranes in the industry as well as buying and financing cranes for Bigge's own Perfect Fleet™ of over 1,500 units. Our process is quick, easy, and flexible. We offer a range of competitive financing options to match your needs:
U.S. Customers
– Rates as low as 0%
– No upfront down payment
– Advance rate up to 100%*
– Up to a 7‑year term
– No prepayment penalty
– Interest-only period
– Up to 5 million dollars line of credit
Non-US Customers
– Rates as low as 6%
– No upfront down payment
– Advance rate up to 100%*
– Up to a 7‑year term
– No prepayment penalty
– Up to 5 million dollars line of credit
LEASE PURCHASE OPTIONS
– Custom lease terms (12, 18 or 24 month)
– No upfront down payment
– Up to 100% lease application towards final payment
– Lower financing rates than your local bank
– Quick underwriting/approval process
– Simplified documentation
* (includes tax, shipping, etc.)
With Bigge leasing, you have the option to purchase the equipment at the end or return it any time during your lease.
The Bigge Financing Program is subject to credit approval.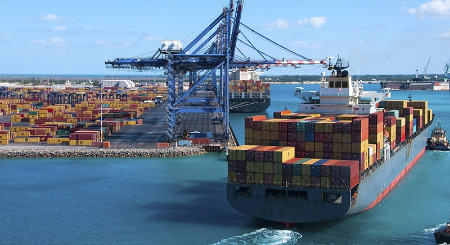 Bigge works with experienced logistic partners to handle shipping of our equipment to our customers and partners.
They have the knowledge and expertise to handle project cargo and deliver your equipment anywhere in the world. Our partners can accommodate any special considerations for large size and heavy machinery, inland and ocean freight and project management. This includes legal forms, customs paperwork and other issues that may arise until your equipment reaches the port of destination.
When you purchase equipment with Bigge, you have peace of mind that it will be handled by logistics professionals, and will arrive safe to your destination.
Can't find what you're looking for?
Get in touch with a Bigge representative now - we're just a phone call away!
Contact us
We're now offering a 1-year warranty on select Rough Terrain Cranes
Learn More