Bigge Acquires New Tadano GR-1200XL at Bauma 2019
Company News |
During Bauma, Tadano recognized its multigenerational partnership with Bigge Crane and Rigging Co. and announced the sale of a new Tadano GR-1200XL rough terrain crane. The crane purchase came to symbolize the reliable and growing relationship each company has continued to nourish as the crane market evolves into the 21st century.
According to Joe Nelms, Vice President, ​"The Tadano brand has repeatedly shown us that they produce the best rough terrain cranes on the market. These cranes have an average uptime of over 99% and utilization over 90% in our fleet and earn their place every day. The Tadano GR-1200XL forms part of our Perfect Fleet because it has passed our multiple tests of safety, reliability and cost effectiveness. Our customers continue to request these cranes for rental projects across America and we aim to provide the best equipment in the nation. We are proud to have such a reputable brand form part of the Perfect Fleet and look forward to providing our customers with the same best in class equipment for theirs."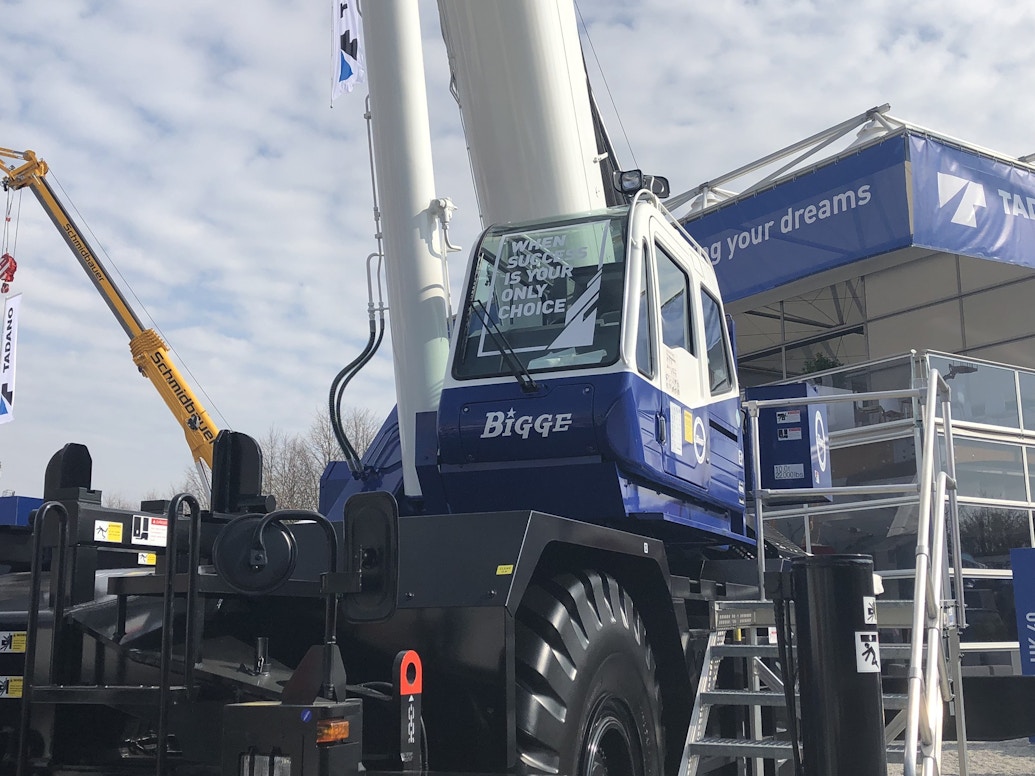 The Tadano GR-1200XL is a 120 US ton rough terrain crane with the longest boom in its class. Features worth mentioning include, a two staged by-fold lattice boom, removable counterweights, max radius of 159' and a max lift height of 257'. Bigge has purchased over 100 rough terrains from Tadano in the last year and has them working on many of its current projects. Bauma attendees can view Bigge's latest Tadano purchase in Munich during the show this 2019.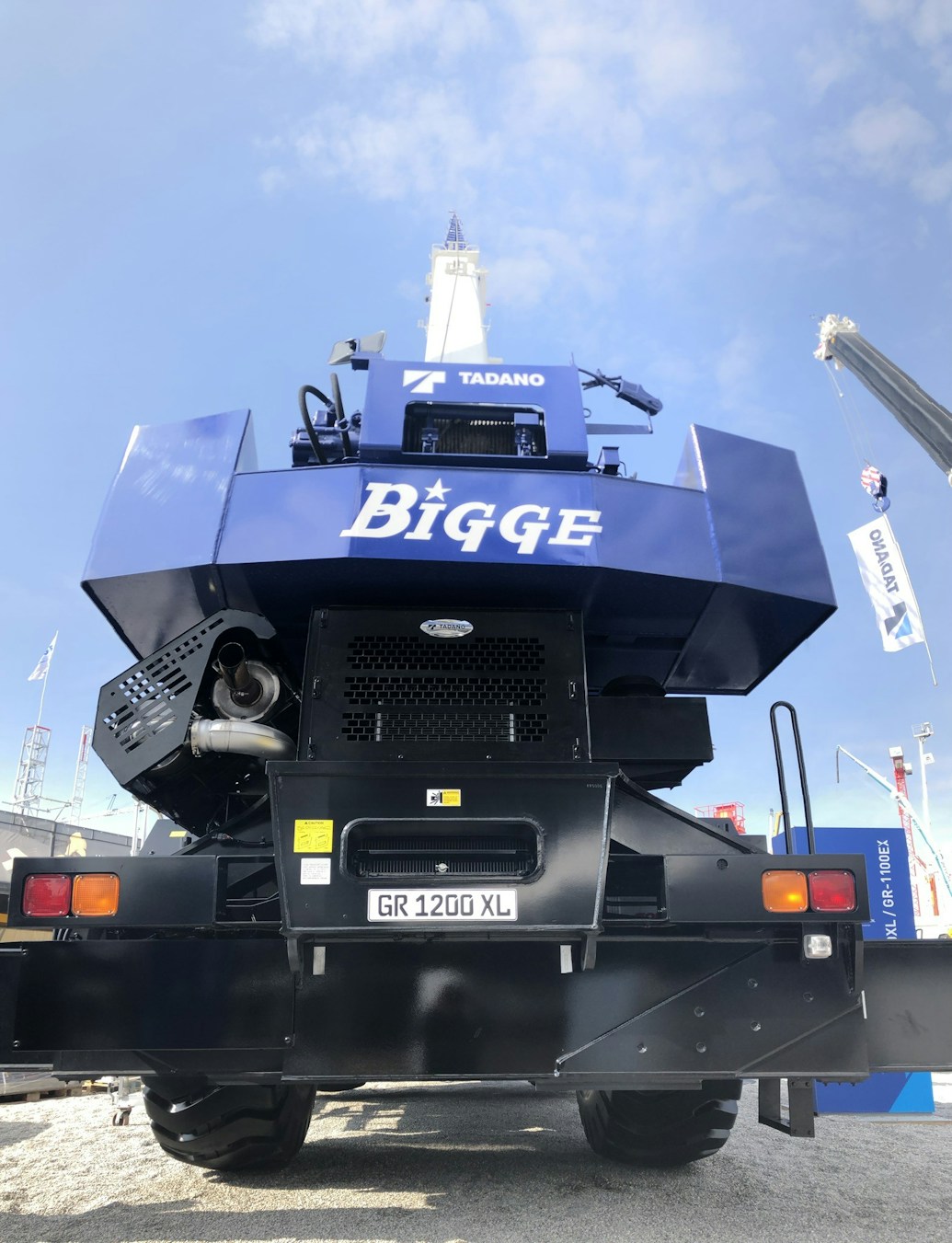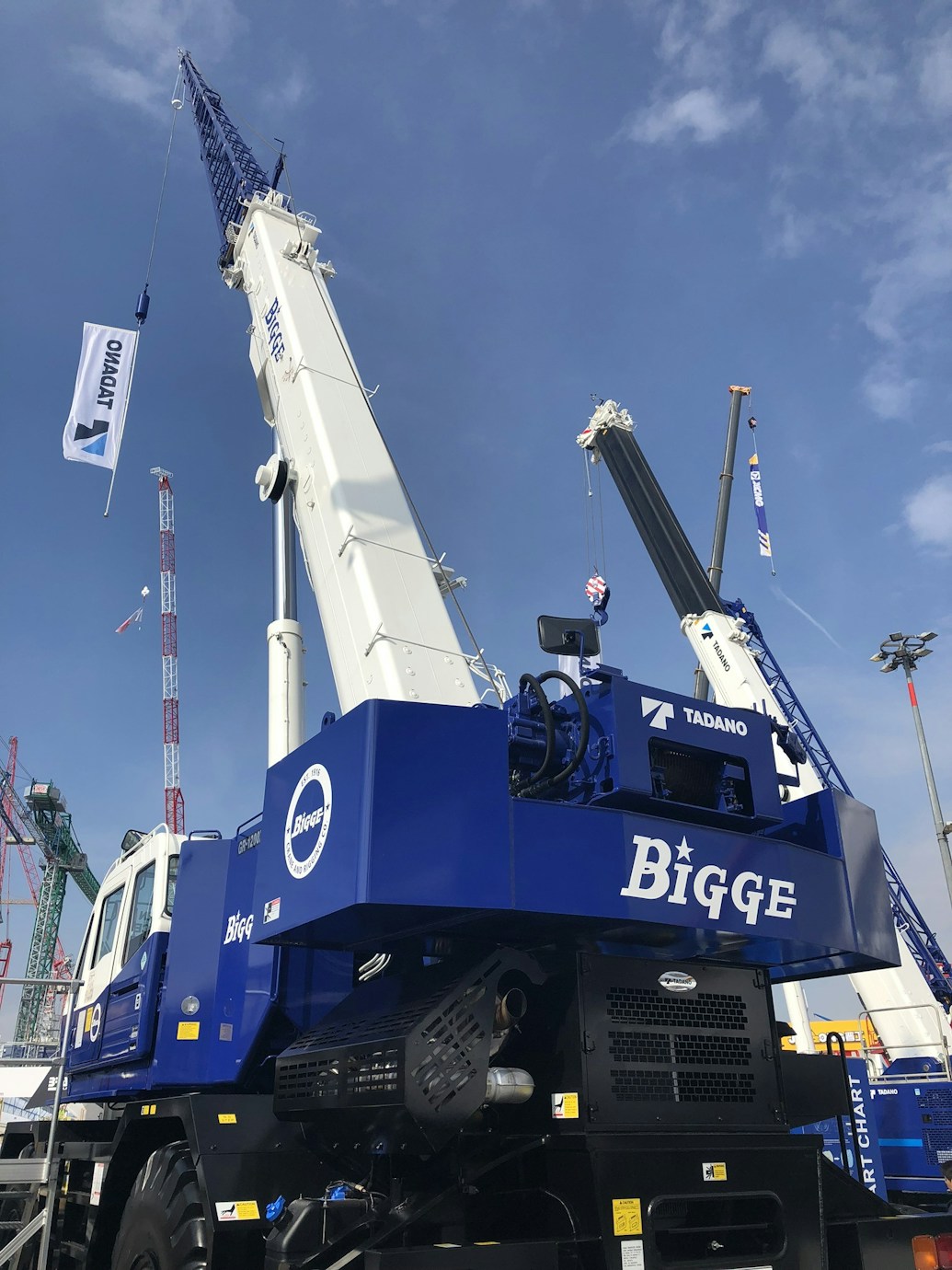 Since 1916, Bigge Crane and Rigging Co. has been the premier provider of crane rentals, crane sales, and specialized heavy lift projects across America. Headquartered in the San Francisco Bay Area in San Leandro, California, Bigge operates a strategic network of sixteen additional service locations, allowing them to provide logistical and field support throughout the nation. Bigge has more than 1,500 cranes in its fleet and is one of the largest Tadano dealers in North America. Driven by core values of safety, teamwork, innovation, results, and passion, Bigge Crane and Rigging Co. is a fourth-generation family owned business that continues to lead the industry into the 21st century.