Bigge Attends Breakbulk Americas 2016 and Receives Award
Company News |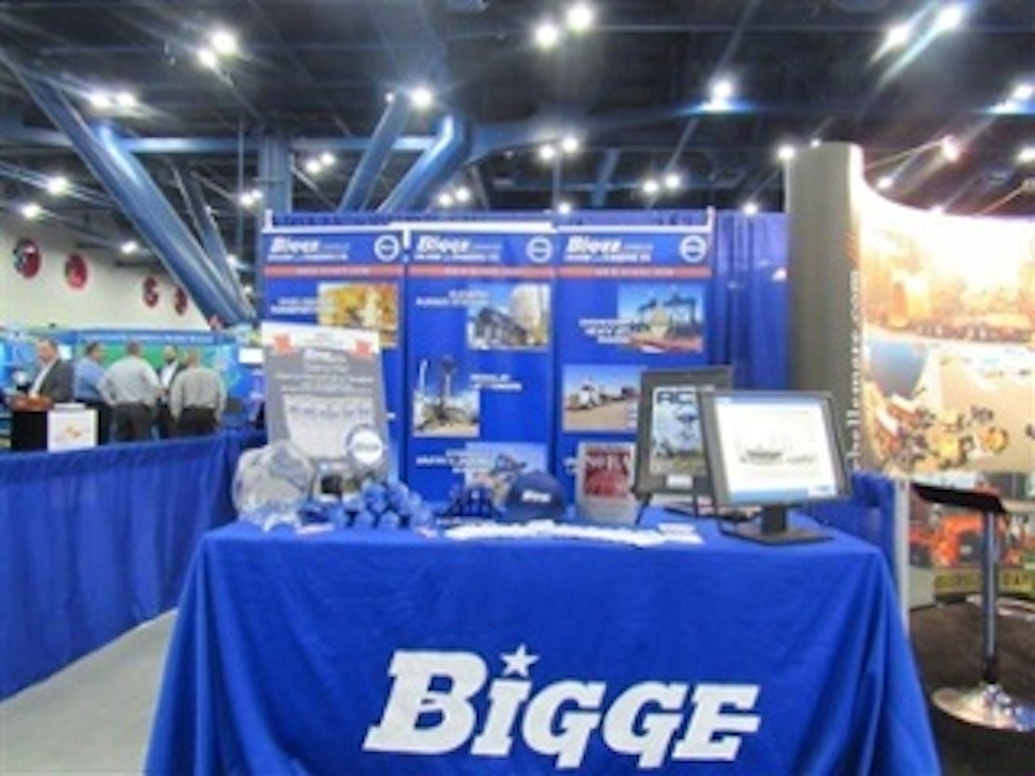 During the week of September 26th to 29th the Bigge team attended Breakbulk Americas 2016. Breakbulk Americas is the largest exhibition of its kind in the Americas, bringing top-tier shippers together with breakbulk and cargo service providers. The tradeshow aims to bring the latest news, training on project freight management, and heavy-lift technology to companies all across the American continent.
At the George R. Brown Convention Center in Houston, Texas, Bigge Crane and Rigging Co. showcased the extensive experience we have in specialized heavy transport, rigging, and lifting equipment. The Bigge booth had over 600 visitors that left very satisfied and well informed about Bigge Crane and Rigging Co.'s 100 years of experience and capabilities in specialized projects. In fact, Bigge's booth and employees did such a fantastic job at educating and informing Breakbulk Americas attendees, that Bigge was presented with the Most Educational Booth Award for the 2016 exhibition. Chris Haynes and Roy Glickman were both interviewed upon receiving

this award by Leslie Meredith, the Breakbulk Americas representative, and spoke about our booth presentation, major projects experience, safety mantra and 100 years in business. Bigge Crane and Rigging Co. would like to thank Breakbulk Events & Media for recognizing the Bigge team for their outstanding efforts in promoting and educating Breakbulk attendees. We are proud of our wonderful team members, and look forward to continue attending in the years to come.

If you would like to learn more about our rigging and transportation services please visit our website. Otherwise, you can watch the full award video in the Breakbulk YouTube Channel.