Bigge Bets On Xtreme Manufacturing Forklifts
Company News |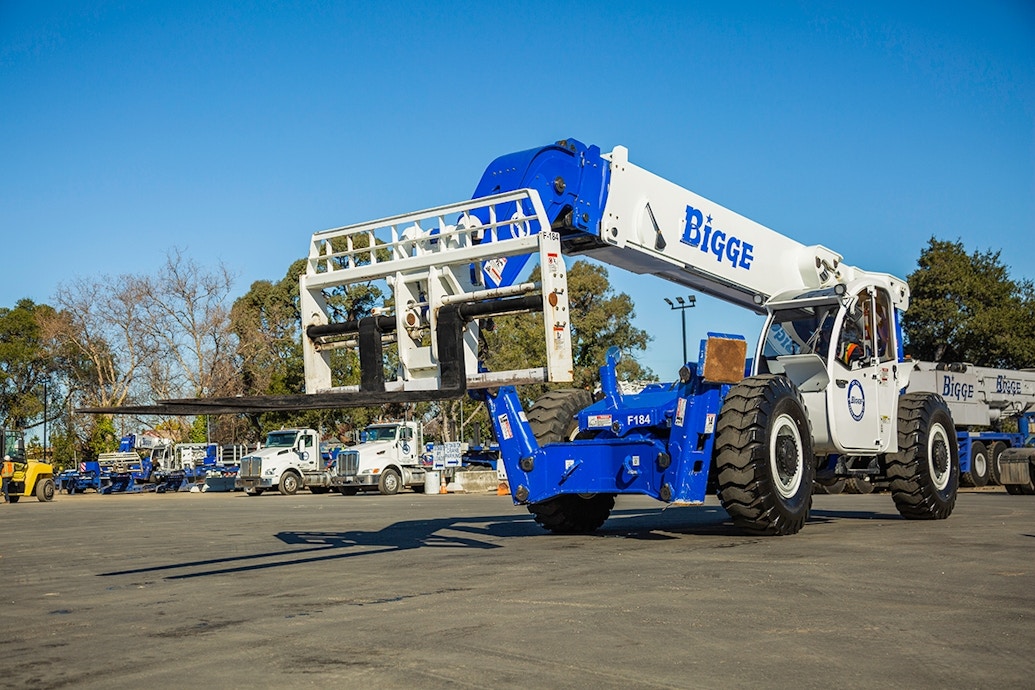 Bigge Crane and Rigging is now an authorized dealer for Las Vegas based Xtreme Manufacturing, maker of best-in-class forklifts. Bigge has these forklifts in stock for sale and lease through nationwide network of locations.
What makes Xtreme Manufacturing forklifts the best is the experience the Xtreme team brings to the table. Xtreme was a long time forklift leasing company when they thought that they could do better than lifts currently in the market. Xtreme then went about building a better machine, and have succeeded in producing fourteen forklift models with superior design and construction than their peers. Xtreme Manufacturing forklifts benefit from a much more rugged design than their competitors without sacrificing flexibility or operator comfort. Xtreme also has one of the best warranties in the business, warranting the frame and chassis for 10 years, the boom and rollers for five years, and the engine, electrical, transmission, drive axels and hydraulic components for two years.
An innovator in crane and rigging solutions for nearly a century, Bigge was impressed by the Xtreme designs enough to partner with them as an authorized dealer. Bigge currently has available for lease three Xtreme models, the XR3034, and ultra-high capacity roller boom lift with 15 ton capacity and 34′ max lift height, its slightly smaller sibling the XR2450, with a 12 ton capacity and 50′ max lift height, and the high capacity XR2045 with 10 ton capacity and 45′ max lift height.
"Bigge is excited to be carrying the Xtreme product line," said Joe Nelms, VP of Sales and Marketing, ​"Many of our rental customers are already familiar with their equipment and have wanted us to carry them. We are happy to be affiliated with such an innovative brand." So next time you need forklifts for your job, you can go ordinary, or go Xtreme.