Bigge Contributes to the Construction of the Wilshire Grand in Los Angeles
Company News |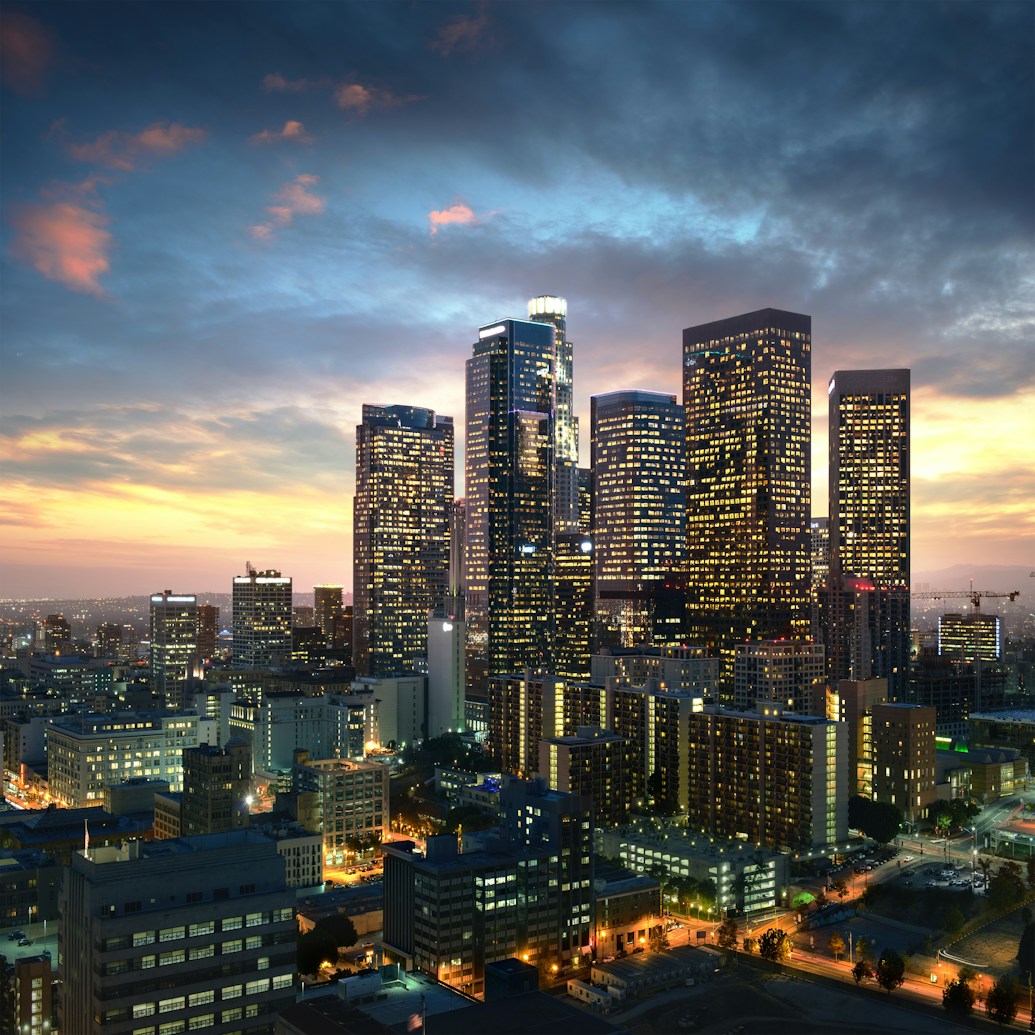 Since 1952, the location of the new Wilshire Grand Center has played an important role to the business, tourist and local communities in Downtown Los Angeles. This site at theintersection of Wilshire and Figueroa was home to ever-changing hotel owners, including the Omni, Statler Center, Statler Hilton, and the Wilshire Grand Hotel. With this new construction, this famous corner is now set to house the tallest structure in the Los Angeles skyline and across the western United States. The 73 story multi-use skyscraper is set to open for business in 2017.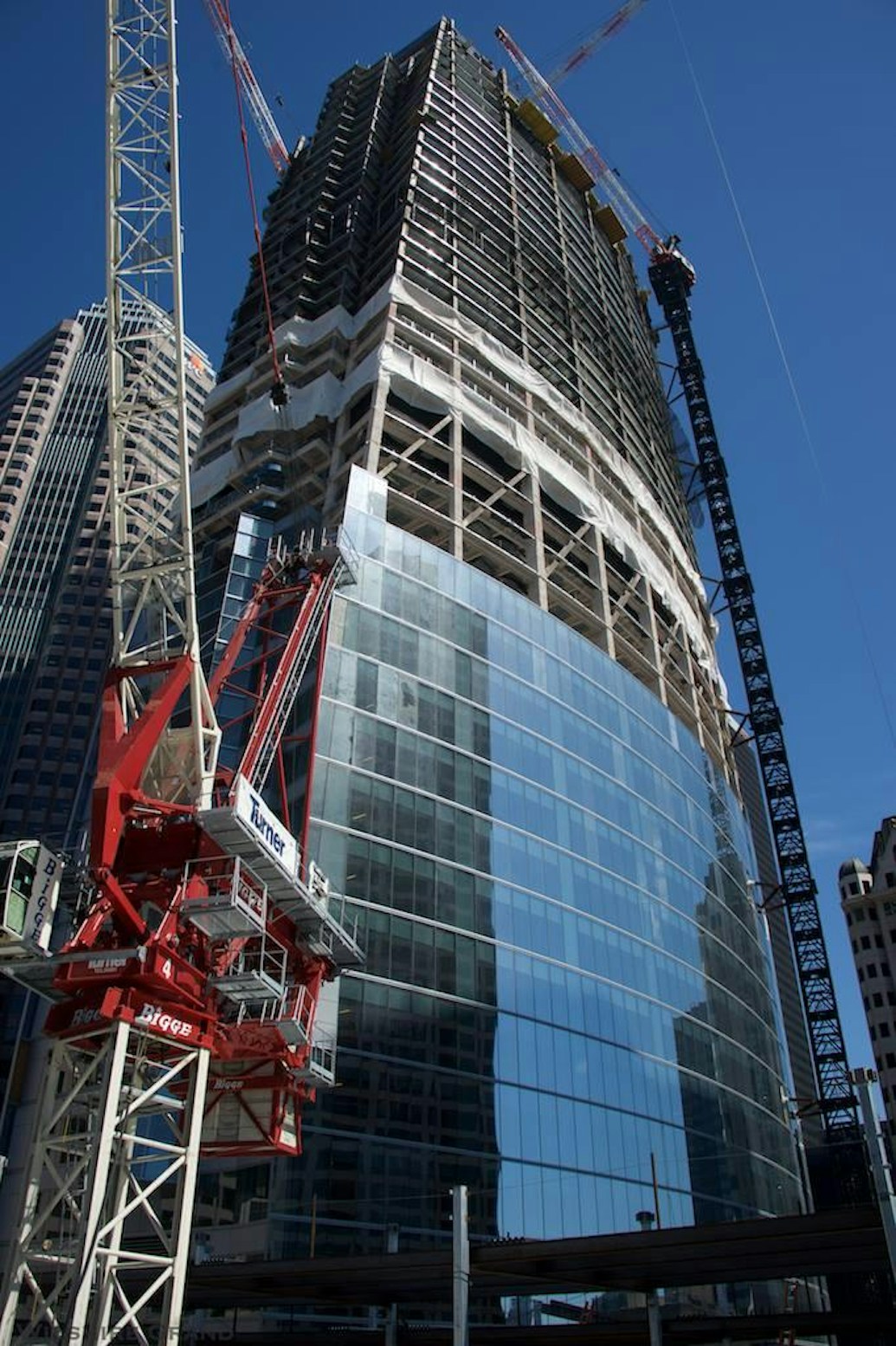 For the last 3 years, Bigge Crane and Rigging Co. has played an important role in providing the equipment necessary to build this historic structure. Our Bigge team in La Mirada has provided the required cranes and manpower for this project. Our cranes have been used to build the concrete core, place the steel to build on the structure and lift and place the glass in the building's outer shell. Most recently, in October 2016, Bigge rented out a Grove GMK6350 and Terex Demag AC140 to raise and set window and wall glass in place.
Bigge has collectively done the majority of the rigging and hoisting work for the Wilshire Grand Center and takes pride in continuing to contribute to the historical development of California. To learn more about the project you can visit the Wilshire Grand website.