Bigge Hits Historic Milestone: 500 Cranes on Rent
Company News |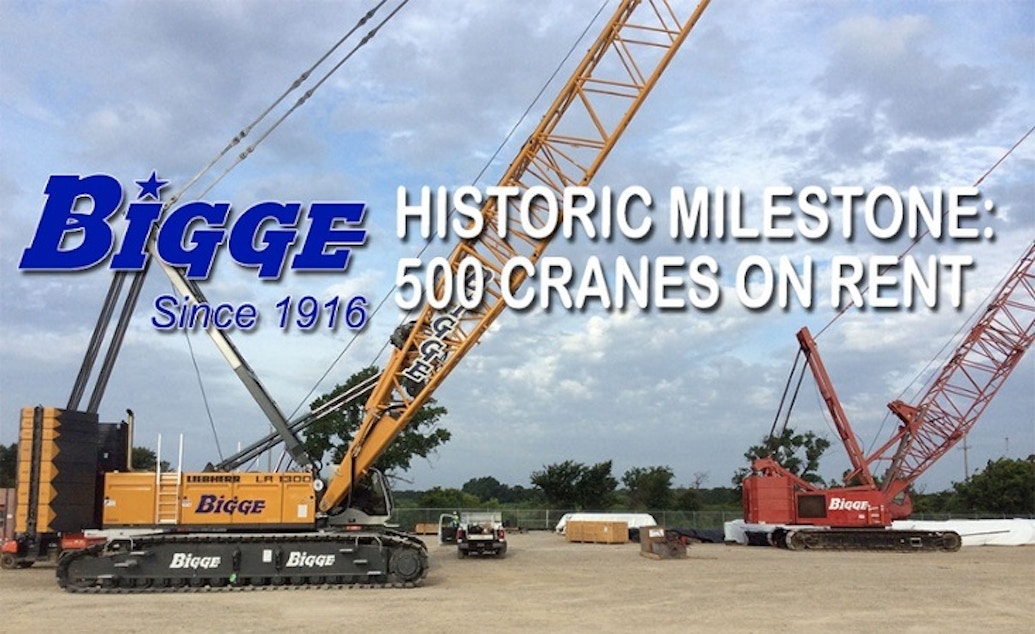 Bigge hit a historic milestone in its near 100 years of business. For the first time, Bigge has 500 cranes on rent. In the photo below the Liebherr LR 1300 and Manitowoc 14000 crane recently went to work at a gas-fired power plant, achieving this benchmark for Bigge. Both of these cranes are on-site as a bare rental.

In addition to bare rental, Bigge does offer operated and maintained rentals. One of Bigge's core values is safety, and we set the standard with the industry's best scores of an EMR of .44 and TRIR of .74.

Bigge understands the current market drivers and the need to renting equipment locally, and with excellent service and response. Bigge has one of the largest and most diverse crane rental fleets in the country and offers a wide selection of all-terrain, crawler, hydraulic truck, tower, and rough terrain cranes. With 10 locations across the United States, we work to offer you the best equipment near you.