Bigge Purchases a Big Volume of Terex Cranes at ConExpo-Con/Agg
Company News |
On Wednesday, March 9,2017, Terex and Bigge Crane and Rigging Co. celebrated the acquisition of 33 new Terex cranes for the year. The purchase of these cranes includes rough terrain cranes and Terex Demags. This acquisition marks one of many milestones in the Terex and Bigge relationship. Bigge and Terex have been partners for over four generations and have worked together in the design, production, and evolution of today's modern American crane. It is with no surprise that this past year Bigge collaborated with Terex in the design requirements for the RT100 a 90-ton rough terrain crane with a dual mode boom telescoping system, and three mode steering.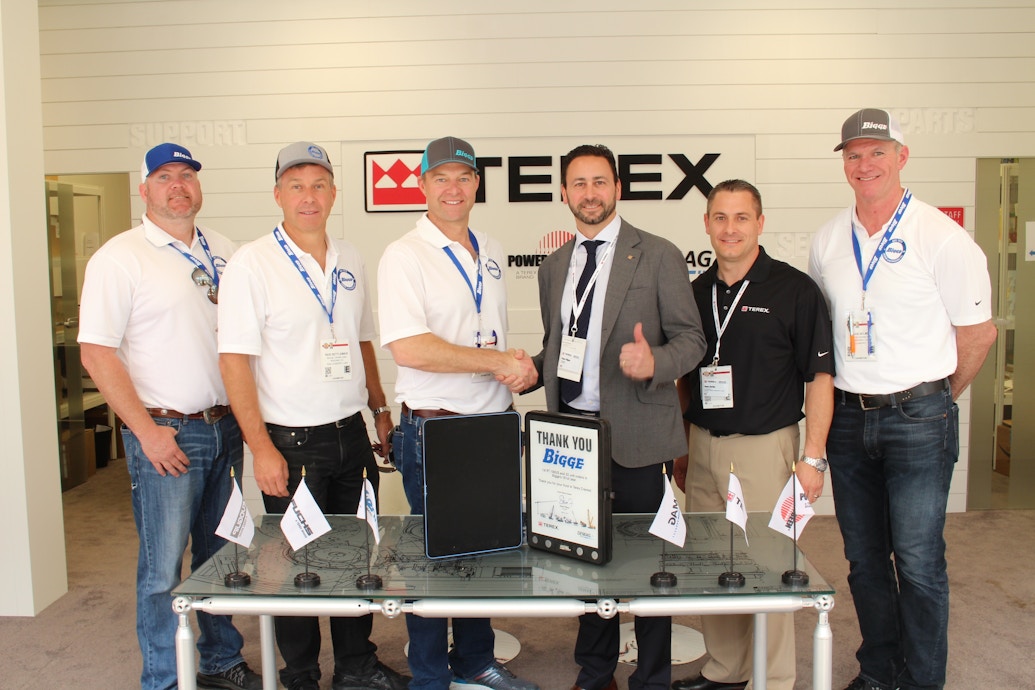 The bulk order that Bigge placed with Terex will include models like the RT100 and Terex Demag AC220‑5. The Terex RT100 will serve as a key model for Bigge's fleet in projects that involve steel erection, bridge construction, HVAC placements, and many other lift and place jobs. The RT100 has a maximum boom length of 174 ft. and tip height of 183 ft. You can learn more about the Terex RT100 by visiting our website.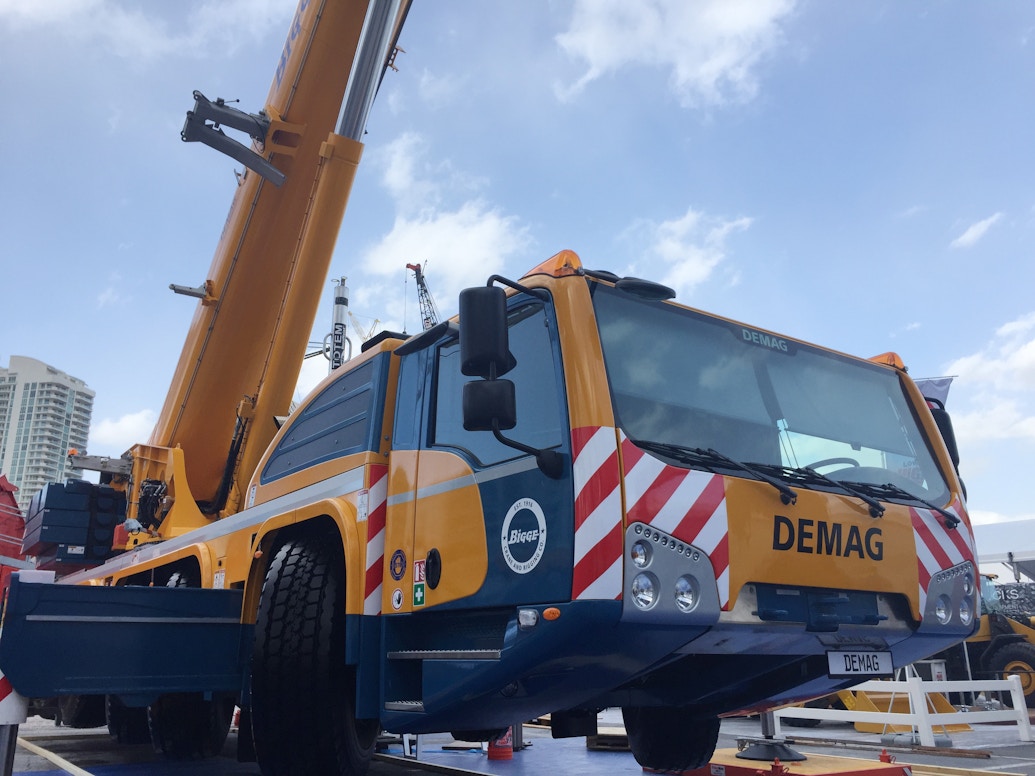 In addition to the RT100 purchases, Bigge also acquired a 2017 AC220‑5 Terex Demag for its fleet. The Demag AC220‑5 has an outstanding reach with over 299' of main boom. The crane can lift up to 300 US tons, travel up to 85km/​h and is considered the most compact crane within its capacity. Learn more about this crane on our website at bigge​.com.

Bigge Crane and Rigging Co. is the primary dealer for Terex Cranes and is excited to see its new rough terrain cranes in action. Bigge's President and CEO Weston Settlemier commended the team at Terex for their quality manufacturing and great partner services. Bigge would like to thank all the team members and partners that made this acquisition possible.

Watch the recognition video to learn more…