Bigge Purchases First Tadano GR-1000XLL-4 in North America
Company News |
ConExpo-Con/Agg attendees can view the first 2020 Tadano GR-1000XLL‑4 in North America by visiting the Tadano booth at the show. As one of Tadano's America Corporation primary partners and customers, Bigge Crane and Rigging Co. purchased the first GR-1000XLL‑4 and had it branded for the public to view in Las Vegas, Nevada this week.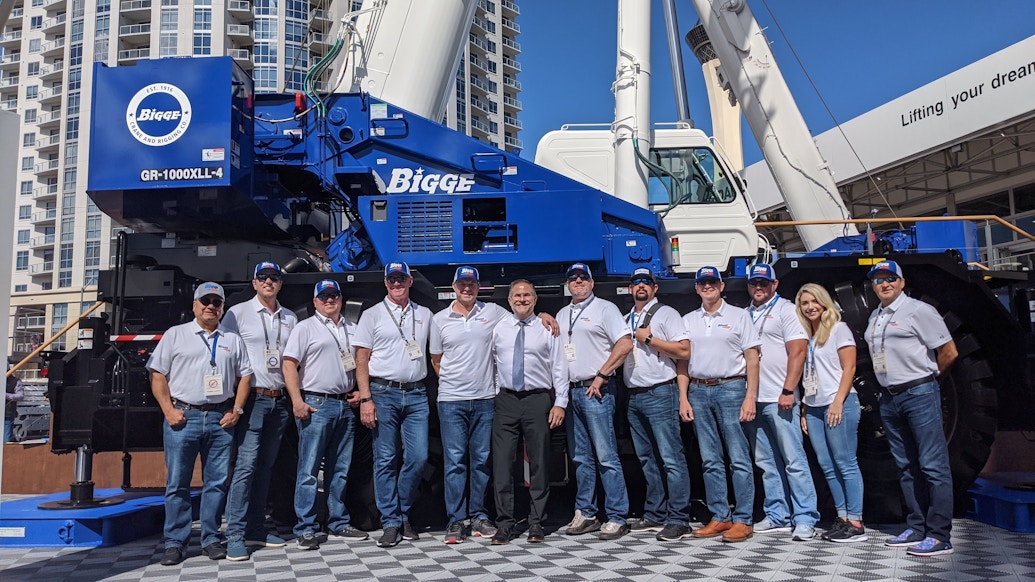 On March 11th, during a handover ceremony, Weston Settlemier, President and CEO of Bigge Crane and Rigging Co., said, ​"The Tadano RT is known to be the highest quality crane on the market. We found that it has the best uptime and least amount of downtime. From the total cost of ownership, we think the Tadano is the most economical."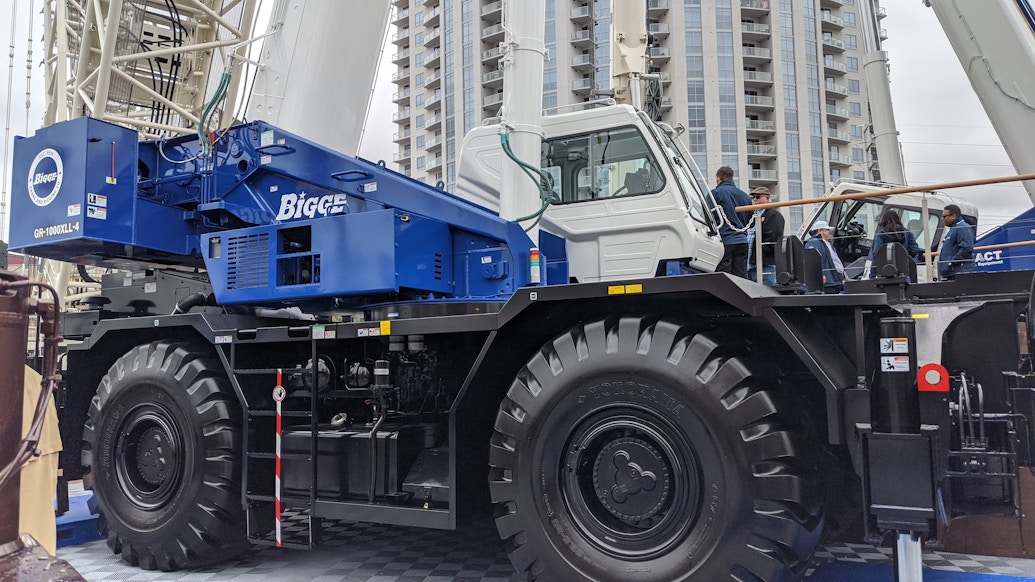 In early February 2020, Tadano America announced the launch of three rough terrain models made for the American market. The Tadano GR-1000XLL‑4 has been upgraded to give crane owners more capacity, more cab visibility, higher engine performance, and increased safety features. Crane owners and users can expect to make use of this model's longer boom (167.3 feet compared to 154.2 feet), and its new Smart Counterweight system that allows the operator to have the option of two counterweight positions. You can learn more about this crane by visiting Tadano GR-1000XLL‑4 crane information page on our website.

Ingo Schiller, the President of Tadano America Corp., expressed how proud the company is of the growth and relationship it has held with Bigge for almost three decades. Mr. Settlemier reciprocated the sentiments saying, ​"Tadano and Bigge have had a relationship since the early 90s, and we are both alike in terms of being committed to providing the highest quality cranes for our customers. We look forward to our continued partnership with Tadano for many years to come."

Bigge has over 300 Tadano cranes in its US-based rental fleet and has ordered an additional 100 units to add to its Perfect Fleet. Tadano has become an integral part of Bigge's rough terrain fleet. Equipment deliveries are expected to continue as the year progresses.