Bigge's MLC650 Makes First Lift
Company News |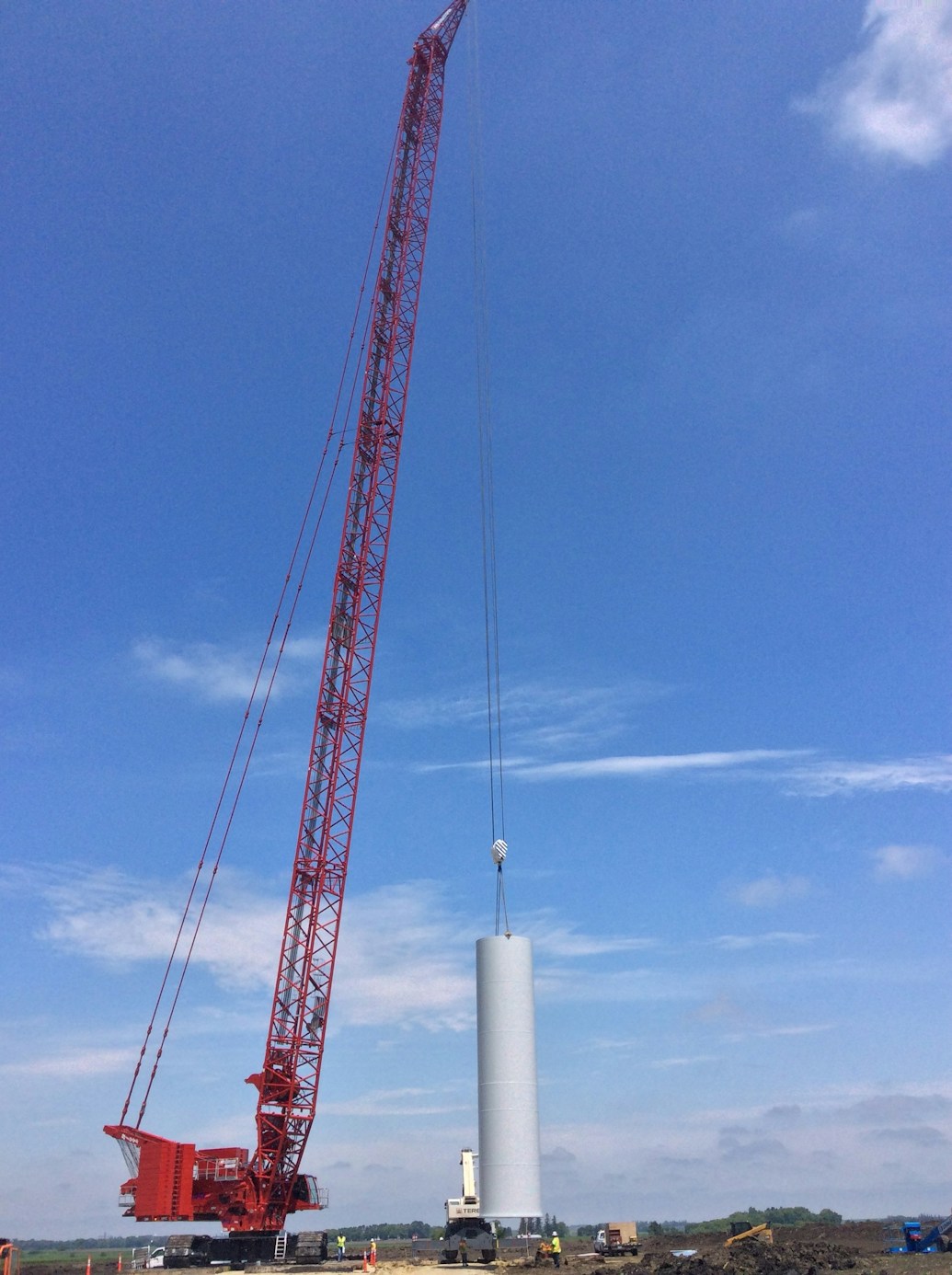 Earlier this month, Bigge took delivery of a new Manitowoc MLC650. The MLC650 has the strongest load charts in its class. With a main boom length of 341 feet and a maximum capacity of 716 US Tons in lift crane and 771 tons in VPC Max, the MLC650 can travel, swing, and hoist counter rotate with full rated capacity.
Bigge's MLC650 is already in use in the Midwest for RES Americas. The MLC650 is lifting wind tower components and nacelles. There are sixteen, 95 meter tall towers to erect, and upon completion, will be performing similar work further south. The time it took to hoist the 230,000 lb. nacelle was only 7 minutes, compared to 22 minutes for other cranes in the same class. One of the benefits of this crane is the stronger 48,000 lb. line pull which allows the crane to run in only 6 parts of the line for this type of lift, rather than 8 parts used by other cranes in its class.
Bigge continues to lead the industry in maintaining and expanding our fleet to provide the best equipment and services to our customers across the nation.