International Cranes and Specialized Transport Ranks Bigge as a Top 10 Crane Company Worldwide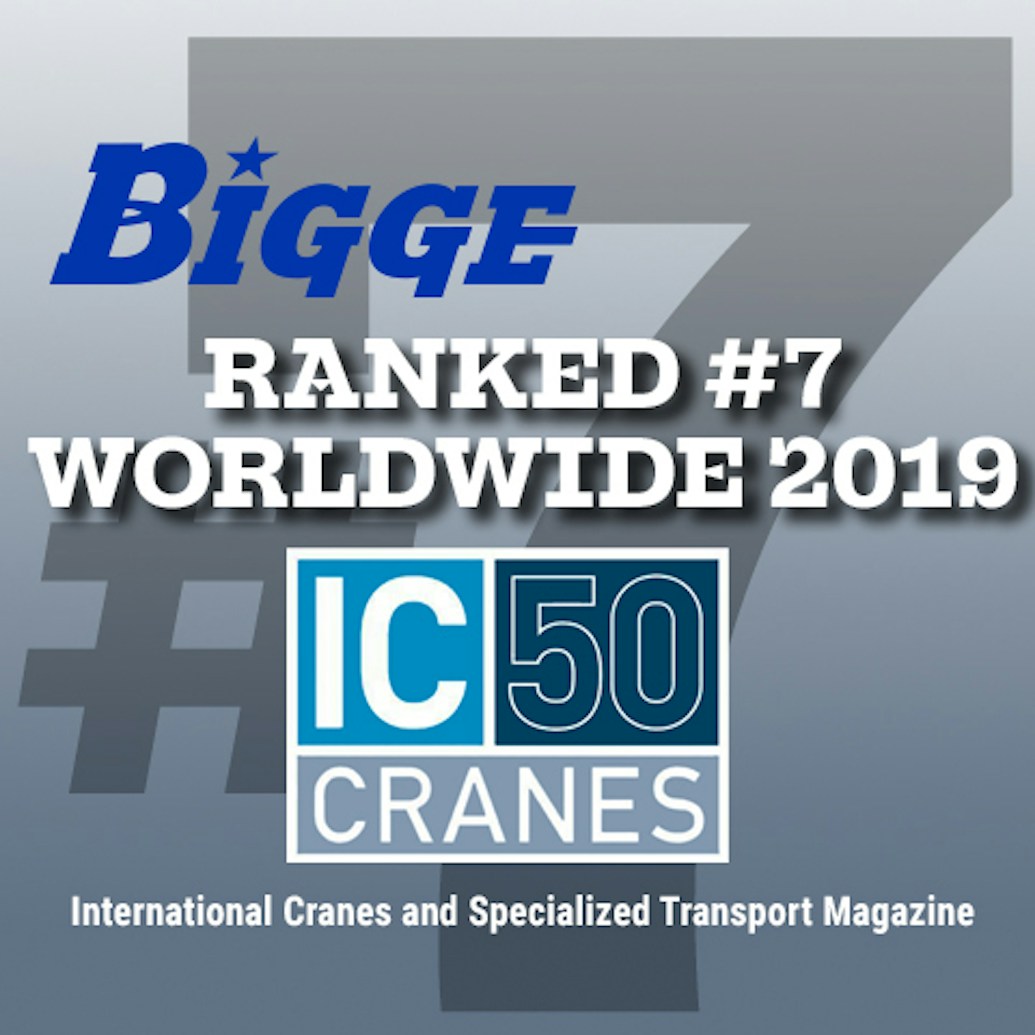 Bigge Crane and Rigging Co. was ranked as the 7th largest crane owning company in the world by International Cranes and Specialized Transport Magazine for 2019. The IC Index is used to calculate a company's position by taking into consideration their fleet's total maximum load, using tonne-metres. Bigge's fleet has been noted by the publication as having an IC Index of 593,139 for a fleet comprised of 724 wheeled cranes and 224 lattice cranes, climbing up one place from last year's list.

Bigge would like to thank its employees, partners, and customers for their continued support for more than 100 years. Headquartered in the San Francisco Bay Area, Bigge operates a strategic network nationwide, allowing them to provide logistical and field support throughout the U.S. Safety, teamwork, passion, and innovation are part of Bigge's core values, and its rental and sales teams have generations of combined experience in the industry. Bigge Crane and Rigging Co. continues to lead the crane industry into the 21st century and is still managed by the Bigge family.