3 Steps to Become a Tower Crane Operator
Crane Industry Insights |
Tower cranes are a common sight when looking at large job sites. Often rising 100s of feet into the air, Tower Cranes are used to lift building tools and materials quickly from the one place to another. Bigge Crane and Rigging is proud to offer a variety of Tower Cranes to its customers for rent or sale. From Comedil to Potain to Peiner, Bigge has the tower crane you need to complete your job. So what does it take to become a tower crane operator? If you're good with heights, we've put together a quick list to help get you started.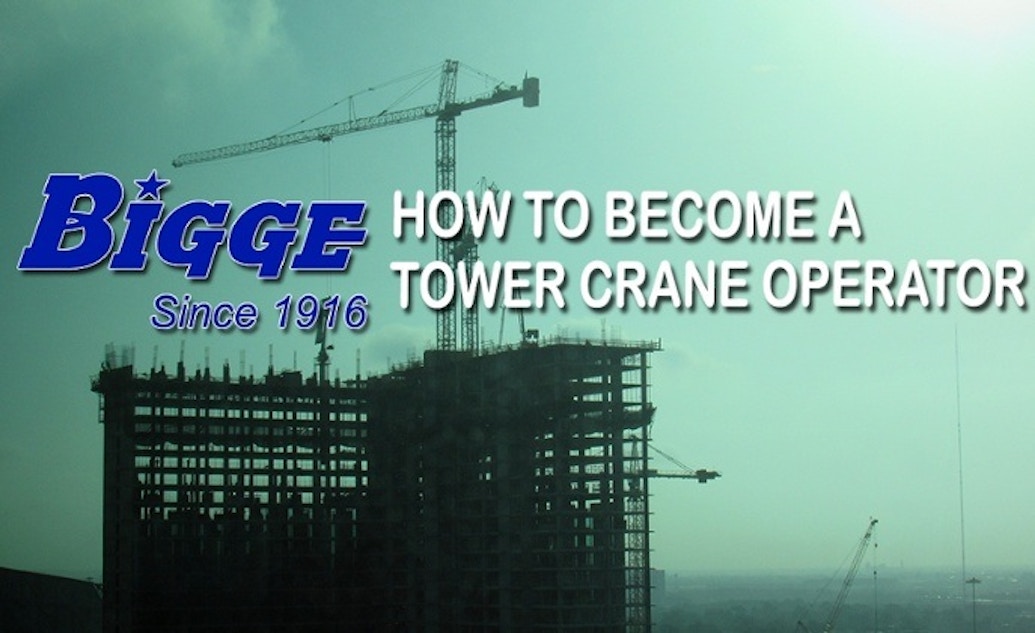 Step 1: Complete a Heavy-Equipment Education Program
There are multiple avenues as to which education program you can enter. Entering an apprenticeship, certificate, or associate's degree program can have you well-prepared for the next step of getting certified and getting a license. These educational programs often let you focus on a specific operation from rough terrain cranes to tower cranes. The program you choose should have a good balance of academics and fieldwork.
Step 2: Get Licensed
There are multiple states and cities that require a license for tower crane operation. Requirements vary from state to state but usually include an exam and a minimum amount of experience.
Step 3: Certification
Get professional certification from The National Commission for the Certification of Crane Operators (NCCCO). To be eligible for the certification you must be at least 18, pass a physical, comply with CCO's substance abuse policy, pass a written and practical exam, and comply with the code of ethics. The written exam is a 55 multiple-choice test that has to be completed in 60 minutes, and the practical exam will require you to operate an actual tower crane (Hammerhead, Luffing, or Self-Erecting). The certification will be valid for five years. Getting your NCCCO Certification does fulfill license requirements in some states.