The Broderson RT400 vs. The Pettibone 40RSC Crane: A Side by Side Comparison
Crane Industry Insights |
Over the last year, there have been many mixed views on the discontinuation of the Pettibone model 40RSC. Many equipment owners and buyers have been looking for a new model that has the same features but have not been as successful pinpointing the right one. If you are considering the replacement of your Pettibone crane we have some great news for you.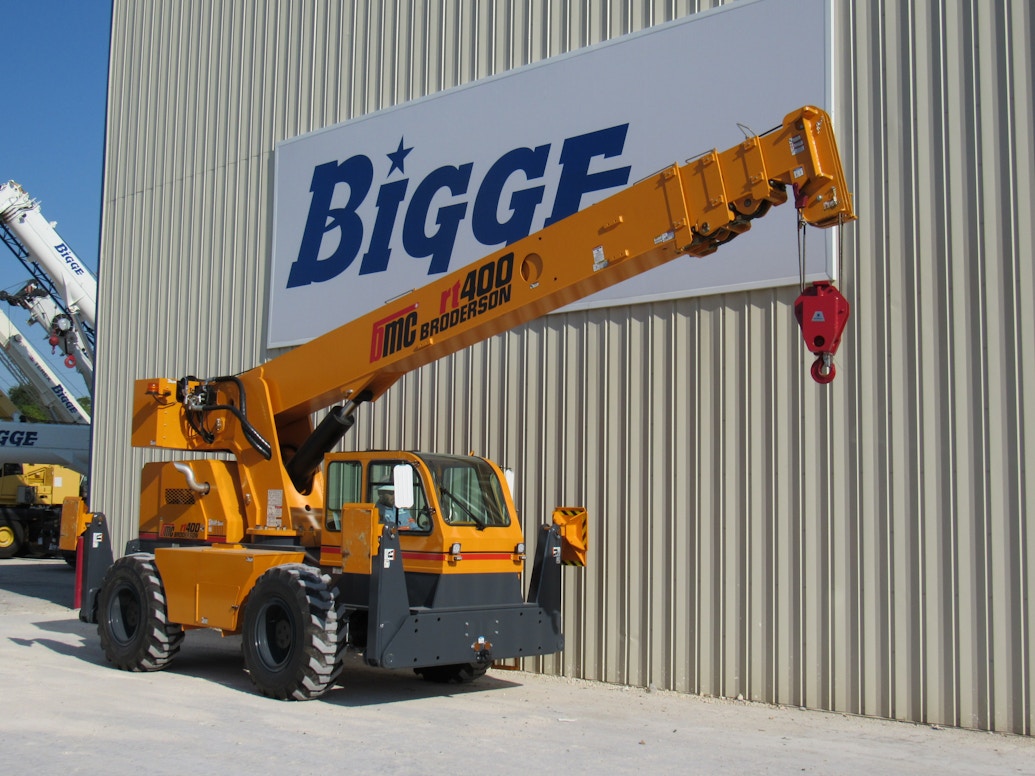 We invite you to look at the Broderson RT400. This Broderson shares the same dimensions, yet outperforms the Pettibone in all the most important areas. Its field-proven design, improved operator access, strong pick and carry capability, simple controls, and beefy construction make it the smart choice for purchasers and end users alike, looking to improve their rental fleets. The chart below shows a side by side comparison of some of the main cranes features.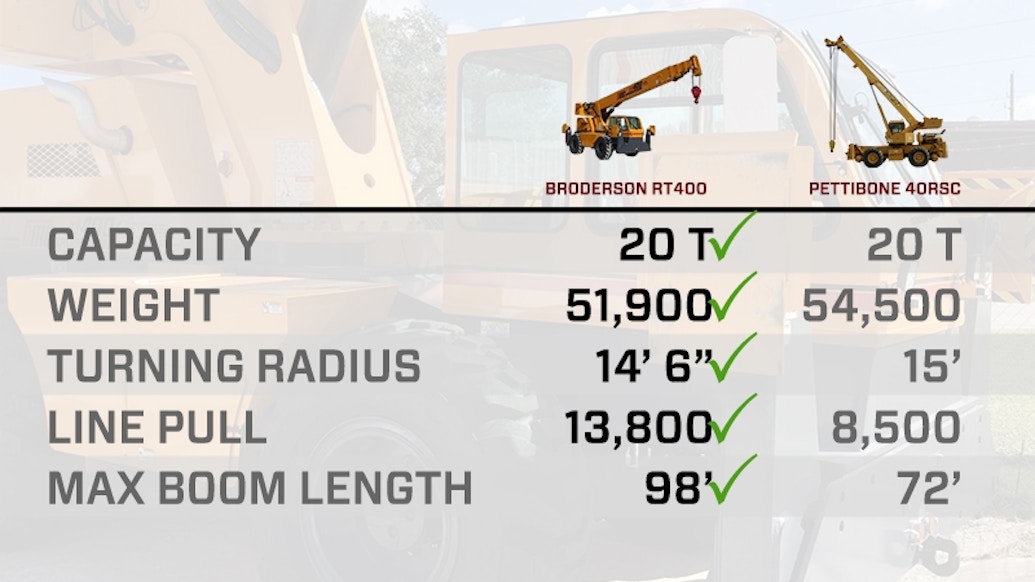 If we break down the Broderson RT400, we learn that this crane complements most of modern safety features making it the suitable replacement for cranes in this class. In addition, the four-section boom has a maximum tip height of 98 feet and a horizontal reach up to 85 feet, outreaching the Pettibone by over 25 feet. Improved access to the cab, including an entryway 30% larger than the Pettibone make for easier entry and exit for today's operators. Operators can quickly switch between steering modes. Beside rear-wheel and 4‑wheel, the RT400 enables crab mode, unavailable in the Pettibone. Efficient performance is achieved via its 4.5L reliable Cummins Turbo Diesel Engine, providing ample horsepower and torque for all functions. Watch the video below to see the full comparison and hear feedback from Bigge's best crane operators.