Potain Igo T 85A self-erecting tower crane – perfect solution for confined job sites
Crane Industry Insights |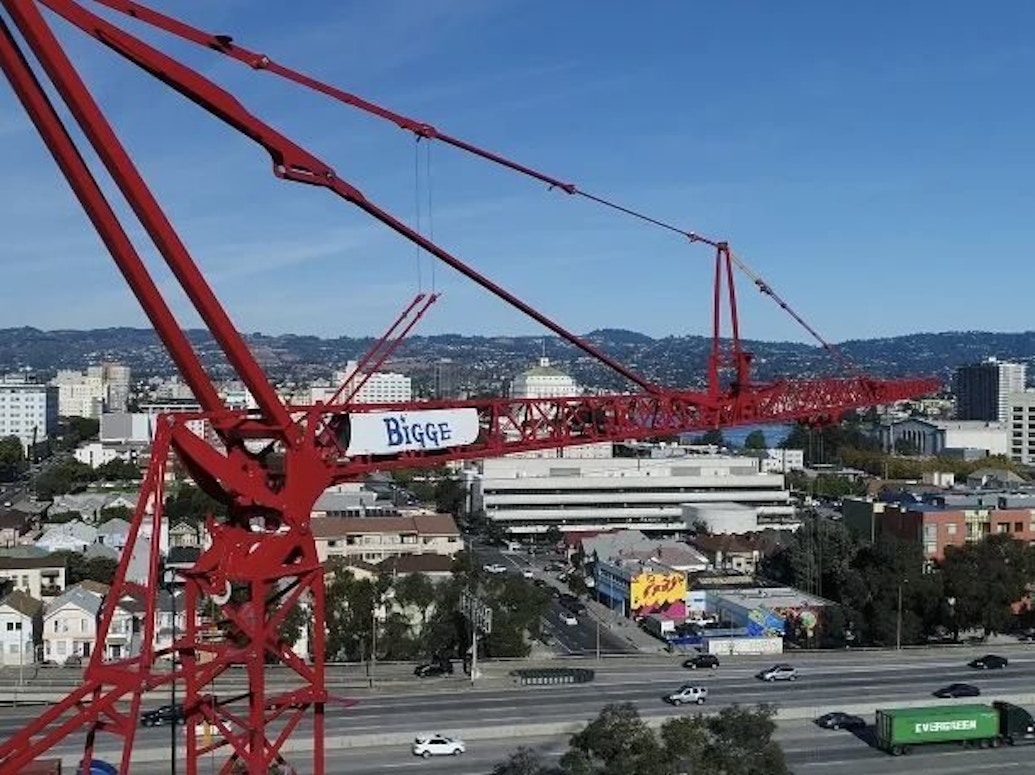 The tower crane landscape has been revolutionized by the invention of the compact self-erecting tower crane. While traditional tower cranes are ideal for some job sites, they take a lot of space to set up and require assist cranes and large setup crews. Busy streets and confined job sites call for a smaller specialized crane. The Potain IGO T 85 A is the perfect machine for inner city jobs because of its compact size, easy set up and optimized use.

The Potain Igo T 85 A self-erecting hydraulic tower crane is the perfect crane for tight fitting urban jobsites. Its small size allows for quicker delivery and setup with a smaller crew allowing builders to save money on labor while saving time. This self-erecting powerhouse can lift anywhere from 3000 to 13,000 pounds and has 108-feet height under its hook, making it the perfect machine for wood frame projects. The cranes small size also makes it a multiuse machine since it can completely replace forklifts and boom lifts in jobs. The IGO T 85 A can be remotely controlled by an operator, allowing for safer and more controlled lifts. The anti-load swinging system is also operator friendly making aligning a load easy. The telescopic lattice can reach a height of up to 125 feet when using optional mast inserts and can rotate up to 360 degrees during lifts. The RVF151 Optima slewing machine allows for a maximum swing speed of 0.8 rpm.

To wrap up, the Igo T 85 A has many advantages over traditional tower cranes in compact urban jobsites:
Quicker delivery and instillation due to smaller size
A Smaller setup crew because of self-erecting capabilities
Its Remote-control system allowing increased safety and visibility
Its Ability to replace fork lifts and boom lifts thus lowering costs
Need a tower crane? Contact us today!