Transport Colossal Loads with a Custom Scheuerle Modular Super Trailer
Crane Industry Insights |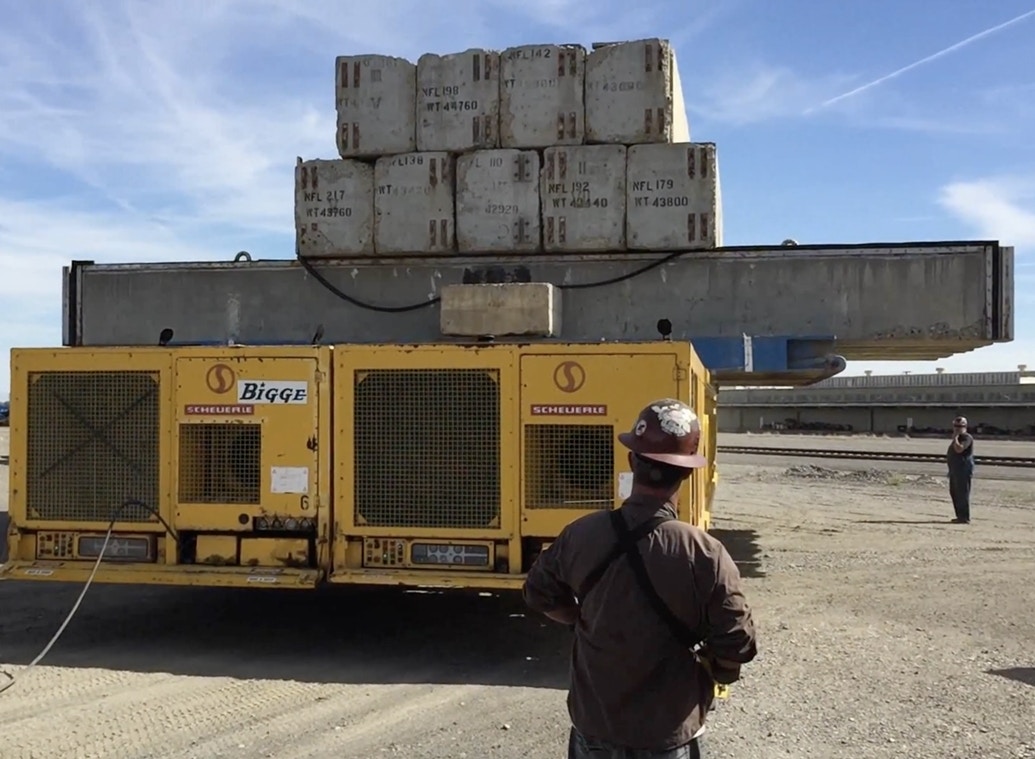 The Sheuerle Modular Super Trailer was custom designed for handling extraordinarily large transports in a wide array of configurations to meet the range of customer needs. Manufactured in 1993 by well-known heavy lift industry companies such as Parsons/​Arco and Lampson, this recently refurbished modular trailer can transport loads up to 5,400 tons. The unit is customizable for virtually any transport project and has a total of 128 lines to work with.
Modular trailers are significant components in the heavy lift engineering sector due to their various configuration options, project versality, and safe operation. Equipment operators can control the modules from a safe distance, at a steady rate, ensuring safe and well-thought-out execution.

Over the past several years, Bigge has used this Scheuerle Super Trailer in projects for the Petroleum, Port, Marine, Iron, Mining, Commercial and Civil Infrastructure industries all over the world. It has also been used in high-profile projects including the San Francisco Bay Bridge, the Red Dog Mine in Alaska, and with Oregon Ironworks. The trailers make a perfect addition to any company looking to secure more work in the specialized heavy-lift transport and rigging industry.

Secure the Scheuerle Modular Super Trailer for your next project by requesting a quote for rent or sale today!