Adobe Cooling Towers are Set by Bigge's New Liebherr LTM 1400-7.1
Cranes at Work |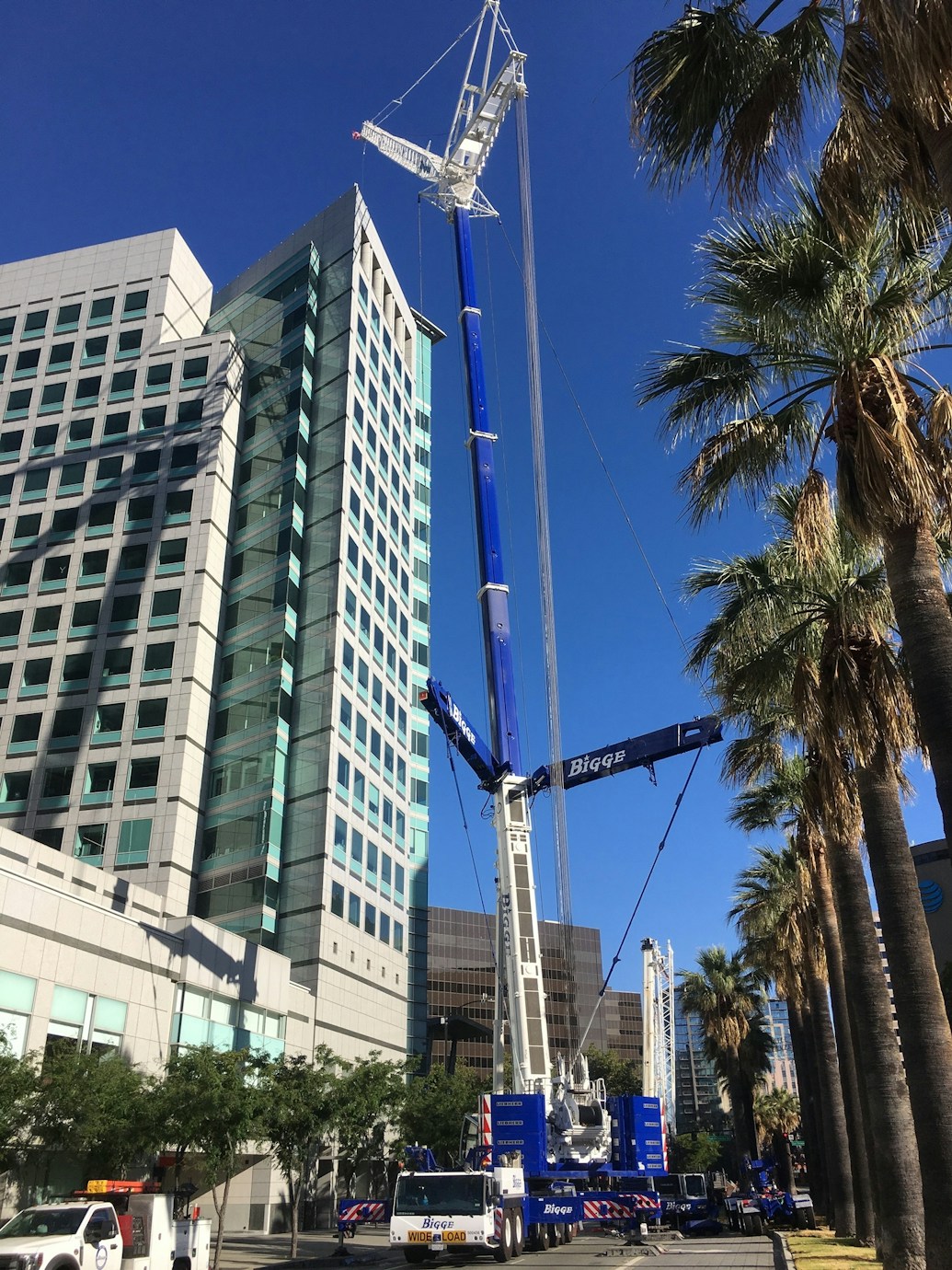 Toward the end of the July 4th weekend in 2018, Bigge replaced a total of three bank cooling towers on top of the Adobe Tower in San Jose, California. After careful evaluation and project coordination with the City of San Jose, the FAA, Traffic Control and Adobe Systems it was determined that Bigge's new Liebherr LTM 1400−7.1 would be ideal for the lifting phase of this project.
On this job, the 500-ton capacity crane was configured with 184′ of boom, 161' of luffing jib, 220,000 lbs. of counterweight and Y‑Guy (winged boom support system). Working for a mechanical contractor, the team lifted and set 15,000 lb. over the 255′ tall building at a 135′ radius.

This job involved a midnight rig-in for a 6 AM hook ready time. Street closure and traffic control in downtown San Jose was required along with the precise execution by the entire team in the field. The project was completed ahead of schedule and considered a complete success.