Bigge Aids in the Completion of Luxury Homes Development In Laguna Beach
Cranes at Work |
Bigge rented cranes to assist in completing foundation work for the development of an exclusive gated community of approximately 500 homes in Laguna Beach, CA.
From our fleet, a Grove TMS 9000E 110 ton Hydraulic Truck Crane, and a Terex RT230 30 ton Rough Terrain Crane were dispatched to the jobsite. According to our sales representative, ​"the hardest part of the job is conducting all work in a residential area with only a two lane road and very little space for truck, crane, and counterweight mobility".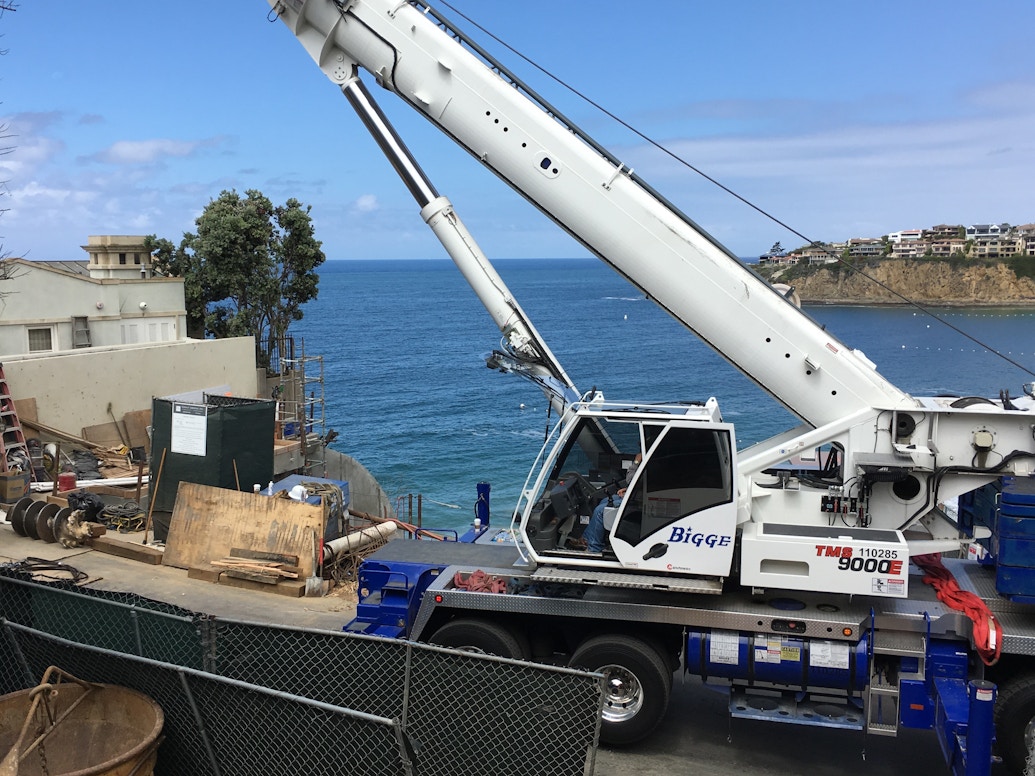 A 40,000 lb. drilling rig used to install shoring and foundation was lowered into place 25 feet down a cliffside. I‑Beams, materials, and excavated dirt will be hoisted with the 30 ton RT, bare rented on-site for approximately 3 months.

With completion expected in the next 2 – 3 years, the new community will be a development of high-end luxury beachfront homes. Bigge is proud to be part of the construction of these new homes and looks forward to seeing the completed development.